This ClearCompany review can help HR professionals like you determine if it is the right HRMS software for your business needs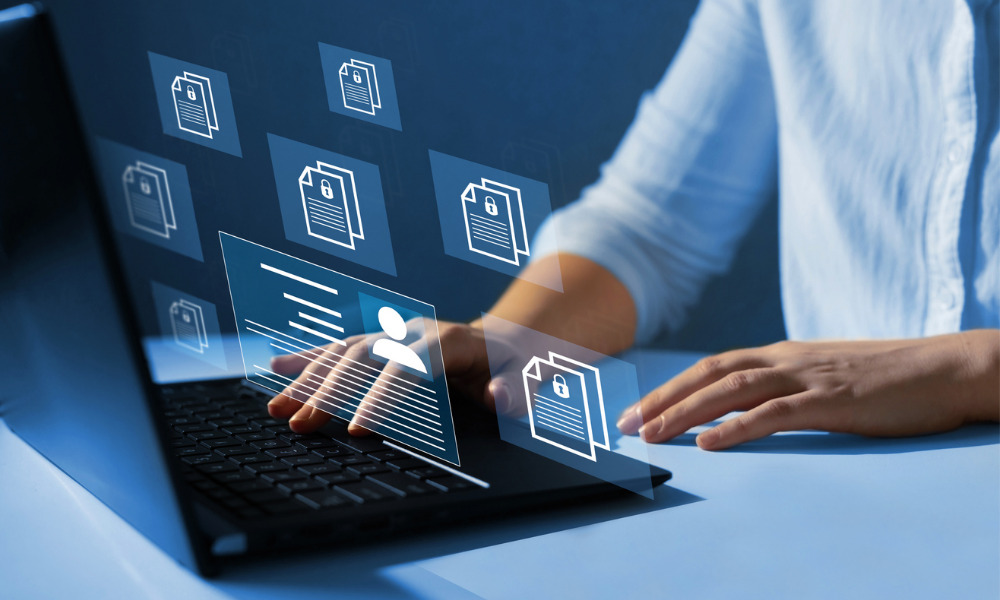 HRMS software is an indispensable tool for managing human resources and streamlining HR processes. With its comprehensive functionalities, HRMS not only improves HR productivity and efficiency but also enhances employee engagement.
If you're currently in the market for an HRMS solution, this ClearCompany review will explore the features of this HRMS software, including its modules, integrations, pricing, and potential drawbacks. By the end of this HR software review, you will have a better understanding of how ClearCompany can help you manage your human resources more effectively.
ClearCompany is a talent management platform that helps companies maximize their human resources. By providing HRMS tools for accurate planning, flawless execution of people initiatives, and intentional culture building, ClearCompany enables companies to create their own unique processes for hiring, engaging, developing, and retaining top talent.
The platform offers award-winning modules and a unified system that supports talent maximization throughout the entire employee lifecycle, eliminating the need for multiple vendors.
In this section, we will explore each of the modules that ClearCompany offers.
Applicant Tracking System
Onboarding
Employee Engagement
Performance Management
Workforce Planning and People Analytics
Let's get into each of them below.
1: Applicant Tracking System
ClearCompany's Applicant Tracking System offers modern text, video, and interview scheduling features to create a best-in-class candidate experience, with branded career sites and streamlined communications to engage candidates and recruit quickly.
ClearCompany's ATS also incorporates structured hiring blueprints based on top performer profiles, allowing for fair and effective candidate evaluations that align with company culture and mission.
Additionally, ClearCompany offers a complete ATS feature set to increase recruiter efficiency and reduce time-to-hire, including automated candidate communications, interview scheduling, and email and text recruiting templates.
With centralized interactions and candidate profiles, ClearCompany helps teams collaborate and make informed hiring decisions.
Key features:
Branded Career Sites
Text Recruiting Suite
Video Interviewing
Job-specific Recruiting Workflows
Interview Scheduling Automation
Job Board Management
Employee Referral Program Management
2: Onboarding
ClearCompany's Employee Onboarding software and automation tools simplify the process of creating a smooth onboarding experience for new employees.
HR can rely on ClearCompany's paperless onboarding experience to manage compliance, employment eligibility, background checks, and direct deposit electronically, thus reducing risk and saving time.
ClearCompany's industry-leading screening tools provide peace of mind to HR by instantly initiating standard background checks or creating customized packages electronically.
Key features:
Onboarding Automation
Payroll Integrations
Background Checks by ClearCompany
Employee Eligibility Verification
3: Employee Engagement
ClearCompany's Employee Engagement software inspires productivity, teamwork, and retention by fostering a high-touch engagement strategy.
With features like peer-to-peer recognition, automated celebrations, employee engagement surveys, and goal alignment tools, ClearCompany helps build trust, appreciation, and a sense of purpose for employees.
The platform also facilitates productive meetings with their 1:1 workspaces tool, allowing managers and employees to track updates, action items, and feedback in one place for easy reference.
Key features:
Employee Recognition
Employee Milestones and Celebrations
Employee Surveys
Goal Planning and Feedback
1:1 Collaboration for Managers and Employees
4: Performance Management
ClearCompany's employee-first approach when it comes to their Performance Management software simplifies review cycle management, increases feedback, and improves performance evaluations.
Customizable review cycle workflows, templates, and other digital administration tools streamline the review process, track cycle progress, and increase employee participation -- saving HR time.
Goal-planning tools encourage continuous feedback loops and increase employee-manager alignment on key priorities and success metrics.
Performance management tools facilitate frequent communication and touchpoints on progress toward goals, improving employee-manager collaboration, feedback, and trust.
Key features:
Performance Reviews (Annual and Semi-Annual Reviews)
Quarterly Progress Check-Ins
360 Reviews
New Hire Reviews
Goals and Role-Based Reviews
Review Cycle Management
5: Workforce Planning and People Analytics
ClearCompany's HR analytics feature enables businesses to track the progress and outcomes of their talent management initiatives, gaining valuable insights into organizational trends and demographics.
With powerful data visualization tools and interactive filters, companies can easily generate reports on their talent strategy, answering HR questions and identifying areas for improvement. ClearCompany also provides headcount modeling tools for predictive forecasting and effective workforce planning, ensuring businesses always have the right people in the right roles.
Key features:
HR Reporting
Pre-built templates for each module
Cross-module Analytics
DEIB and Demographic Dynamics
Data Lake for BI Reporting
ClearCompany has a network of over 100 integrated partners that can seamlessly integrate their platform with all of your company's HR tools to build an effective and diverse HR ecosystem that supports your changing business needs.
ClearCompany's most popular integrations include:
ClearCompany is committed to maintaining the highest standards of data security and privacy. The company has implemented a range of measures to safeguard its platform, including the following:
Security Certifications: ClearCompany is SOC 2 Type II certified and undergoes annual audits.
GDPR and CCPA Compliance
Security Features: ClearCompany's platform has single sign-on (SSO), brute force mitigation, SSL encryption, and more.
Infrastructure and Network Security: ClearCompany's cloud-native, multi-tenant platform is hosted on AWS and is monitored 24/7/365 for intrusion detection and prevention, uptime, and more.
Application Security: ClearCompany conducts regular penetration tests, vulnerability testing and remediation, system and application patching, and Rapid7 vulnerability scanning. ClearCompany's developers and application security team are also trained to mitigate the OWASP Top 10 vulnerabilities.
Headquarters address: John Hancock Tower, 200 Clarendon St 49th floor, Boston, United States
Year established: 2004
Number of employees: 200+
Locations: Offices across the United States
Businesses served: 2,000+
Key people: Andre Lavoie (CEO and Co-Founder), Colin Kingsbury (President and Co-Founder), Django Bliss (CTO), Janet Chambers (CFO), Brian Campbell (Senior VP of Sales and CRO), Sara Pollock (Vice President of Marketing), Christine Rose (Vice President of Customer Success), Angie Wideman-Powell (Vice President of People)
ClearCompany has been providing end-to-end Talent Management solutions since 2004. Their mission is to unite people, platforms, and processes to maximize employees' talent and help clients achieve their business goals.
ClearCompany is committed to empowering employees to achieve their full potential, and they offer data-informed insights, employee-first strategies, and innovative software to recruit, ramp, recognize, and retain top talent. Their dedication to their platform and development strategies has made them the top-ranked and fastest-growing Talent Management system and Great Place to Work-Certified™.
ClearComapny review: FAQs
What companies use ClearCompany?
ClearCompany serves a diverse range of industries, from education, energy, finance, government, healthcare, manufacturing, real estate, technology, and more.
Check out what ClearCompany's customers have to say in this video:
How much does ClearCompany cost?
ClearCompany offers two packages: Total Platform Access and Modular Access.
The Total Platform Access includes the 5 modules: Applicant Tracking System, Onboarding, Employee Engagement, Performance Management, and Workforce Planning and People Analytics. Meanwhile, the Modular Access plan provides access to the Applicant Tracking and Onboarding modules or the Performance Management and Employee Engagement modules.
ClearCompany does not publish pricing details on their website. To get an accurate quote for your company's specific needs, we recommend contacting their sales team directly.
ClearCompany review: What are the competitors of ClearCompany?
Wondering how ClearCompany's HRMS software stacks up against the competition? Here are some alternatives to consider:
ClearCompany is a user-friendly HR, recruitment, and talent management platform that provides a comprehensive suite of HRMS features. Its intuitive interface, extensive features, and quality support have earned it high ratings from many users. Several users have also reported a smooth implementation experience.
Overall, ClearCompany is a solid platform that many medium and large-size businesses can benefit from. Its feature-rich and user-friendly design, combined with the great support and implementation services offered by the team behind it, make it an attractive option. If you're looking for an HRMS software that covers all the bases and provides a seamless user experience, ClearCompany could be the right choice for your company.
If you want to gain a deeper understanding of HRMS software and how to select the ideal software for your company, be sure to read our article. And if you're still unsure about ClearCompany being exactly what you need, our HR software reviews section can help you explore other options.
Do you have experience using ClearCompany? Share your own ClearCompany review in the comments section below.