Getting a human resources management software or HRMS for your HR needs is immensely beneficial. Learn more about HRMS in this article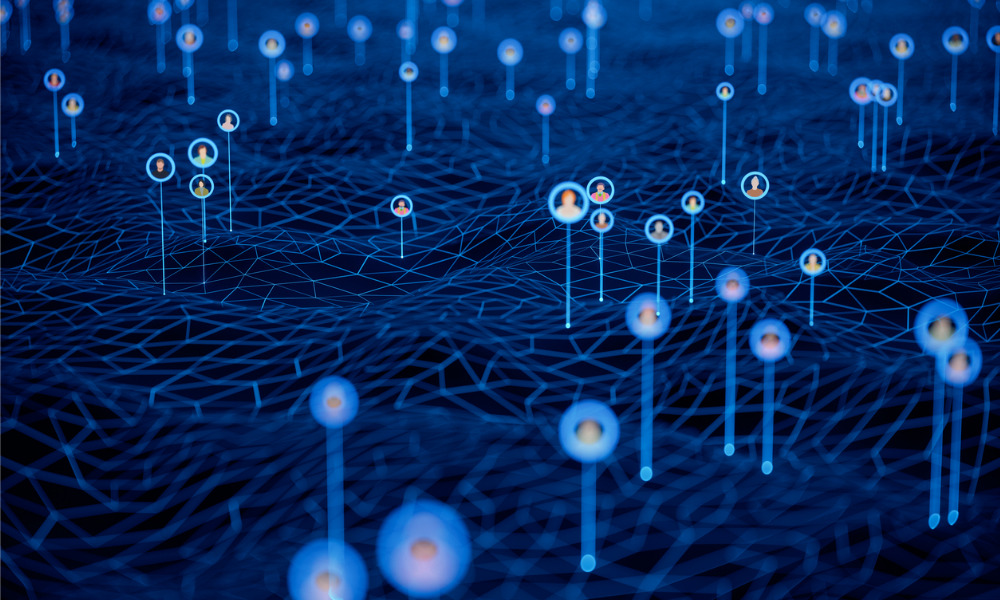 Technology continues to evolve and influence the way people live their lives – the same goes for the way HR works and moves in a business. Nowadays, there are many human resource management software options available to help HR leaders manage the workforce and the business operations that it is quite daunting to know where to start.
HRD sheds some light on the basics of this kind of management system and how to know which software is right for you.
A human resources management system, also known as HRMS, is a group of software applications that help HR leaders with their daily work. They streamline processes to make data collecting and decision making faster and more efficient.
Some common tasks HR systems provide are to centralize and organize employee data, streamline key activities such as screening and recruitment, onboarding, leave management, absence tracking, and even important company events and meetings. The goal of the software is to ease the pressure of HR's job and help create a more efficient and productive workplace for both the HR leader and employees.
Who uses HRMS?
The HRMS can be used in any employment lifecycle such as from screening and onboarding to performance management and attendance. The systems are used by companies of all sizes and industries.
The HR systems started out as applications only HR leaders and senior management would use to gather and organize data. Since then, the applications are now being used by the entire workforce right down to job seekers and external partners.
Giving employees access to the systems to log in personal records and absences significantly aids HR leaders in the long run by relieving the steps of having to chase after each employee for their records and data.
#HR has to evolve and lead the leaders into the next evolution of work from home. We must become the cheerleaders and not the naysayers. This can be done with a great HRMS system in place and a strongly encrypted VPN. This is our chance to step up and not step down.

— Are You In The Circle? (@AreCircle) April 13, 2020
Is HRMS the same as HRIS and HCM?
Terms like HRIS and HCM usually pop up when talking about HRMS and to someone unfamiliar with the terms could think they all mean the same thing. While they all have the same primary goal of easing HR processes, they each offer different features that the others may not have and many still mix up their differences.
Human Capital Management, or HCM, on the other hand, carries similar features to HRMS and HRIS but offers more detailed features on managing talent, employee growth, and retaining employees throughout their employment cycle. These features are all automated and include:
Strategic training
Recruitment and training tools
Salary planning
Performance assessments
Succession planning.
HCM also offers solutions and insights on management planning through analytics that aid tracking employee weaknesses and strengths. These solutions tend to be more expensive and detailed than HRMS and are often used in an executive, white-collar setting.
Human resource information system, or HRIS, refers to a software system used in managing basic data and records on policies, procedures, and employees. HRIS systems works well at collecting and managing:
Recruitment records
Benefits
Employee information
Absences
Compensation tracking
Payroll
Organizational charts
Employee and manager self-service
HRMS has similar features to the HRIS but offer features that can help employees such as being able to:
Log their absences
Manage their schedules
Update their employee information
Requests leaves
View their work performance.
For HR leaders, an HRMS system gives an overall view and be used to aid processes for payroll, scheduling, onboarding and training, reporting, work shifts and absences, and productivity. Compared to HRIS, HRMS goes beyond storing information and provides insights for various HR and business aspects.
At the end of the day, it's not uncommon for HR leaders to use the terms interchangeably. So, if you have been calling an HRMS system an HRIS system, it's no reason to be embarrassed or frustrated. One of these systems can easily change into the other with the addition or subtraction of just a few key features.
Many companies and businesses have started using HRMS in some way to improve HR processes in the workplace. Adopting a system greatly impacts the improvement of the business. A few of those benefits are mentioned below:
Promotes employee accountability: Keeping track of employees daily can be challenging and is usually left behind in the priorities list of HR leaders. Having a software where employees can log in and manage their timekeeping, requests, and performance promotes accountability over their behavior at work.
Enhanced communication in the workplace: Having a software in place can also serve as another tool to share company news and updates. Employees feel more included in the workplace if they have a newsfeed for regular announcements and to share updates. It helps improve employee engagement by celebrating and announcing employee birthdays, achievements, and work anniversaries.
Improved efficiency: An HRMS can automate many routine HR tasks, such as tracking attendance, calculating payroll, and processing benefits enrollment, which can save time and reduce the risk of errors. It can also help reduce errors and improve data accuracy by automating data entry and eliminating manual processes.
Improved decision-making: The software can provide HR professionals with access to data and analytics that can help them make informed decisions about employee management, such as identifying trends in employee performance or turnover.
Greater compliance: An HRMS can help organizations stay compliant with employment laws and regulations by tracking and storing employee information, such as work visas and employment contracts.
BambooHR summarized some benefits here:
The HRMS is no exception to having its own challenges. By understanding what the software entails, companies can lessen the impact the disadvantages it can have on its operations.
Below are some of these challenges:
Cost: HRMS systems can be expensive to purchase and implement, particularly for small organizations that may not have the budget for a large, comprehensive system. HR leaders should research the best software to fit the company and set aside enough budget for it to be sustainable in the future.
Complexity: The software can be complex to set up and use, especially if they have a wide range of features and functionalities. This can be particularly challenging for organizations with limited IT resources or expertise. Before purchasing any software, it is important to be aware that implementing a new system would take a while before it works seamlessly with the organization.
Integration with other systems and employees: HRMS systems may need to be integrated with other business systems, such as accounting software, which can be a complex and time-consuming process. Getting employees to use the system can also be a challenge, particularly if they are not familiar with the technology or if the system is difficult to use.
Upgrading and maintenance: As with any software application, HRMS systems need to be regularly updated and maintained to ensure they are functioning properly and are compliant with changing regulations and standards.
With the many HRMS options out there, it is important to see which HR tasks and responsibilities the company needs help with and to look for a software that eases that struggle. The software offers features that can cover different kinds of HR processes such as for onboarding, time and attendance, and even learning and development. Below is a table of features HRMS offers to better get a feel of what your company needs:

RHCNZ's talent acquisition manager, Georgia Dry, has told HRD that being able to utilize all functions of recruitment tools can help increase the value of a business. It is important for HR leaders to fully do their research on the software they are interested in before making any long-term commitment to it.
BambooHR is a human resources management system which many also consider a HRIS tool. It is designed to help small and medium-sized businesses manage their employee data, payroll, benefits, and other HR tasks.
It is a cloud-based software that offers multiple languages and currencies, perfect for companies with remote workers and global branches. BambooHR has over 120 integration partners to allow easy integration with other software. The software's pricing depends on the number of employees. It is priced on a monthly flat rate for companies with 20 employees or less, and a per-employee, per-month basis for companies with more than 20 employees. Some of the key features of BambooHR include:
Employee self-service portals;
Time and attendance tracking;
Performance evaluations;
Payroll tracking;
Maintaining inactive employees' records;
Applicant tracking; and
Employee records management.
In addition, familiarize yourself with the other leading HRIS software solutions available today.
Paylocity is a cloud-based HR software that allows businesses to manage their HR tasks and processes more efficiently with various HR tools, including employee information management, benefits administration, time tracking, performance evaluations, and more. The software works best for companies with about 50 to 350 employees. Its pricing is on a per-employee, per-month basis with a one-time implementation fee. Paylocity's features includes:
Payroll solution services;
Having open APIs and pre-built integrations with vendors;
Benefits administration;
Employee engagement;
Applicant tracking;
Time management; and
Talent management.
Paylocity was named as one of the Best HR Software and Technology Providers in the US. See the full list of winners here.
Rippling
Rippling is an all-in-one HR software that automates employee management processes. It allows companies to manage, hire, train, and pay employees. It also offers IT services for setting up monitoring app and device access. Rippling is perfect for businesses with less than 300 employees. Its pricing is on a per-employee, per-month basis, and depends on the HR modules chosen. It also has a one-time implementation fee. Rippling has many features like:
Easy integration with more than 500 third-party software;
Payroll solution services with international payments;
Accounting integration;
Customizable reports;
Tax filing;
Employee management solutions; and
Benefits management.
Gusto
Gusto is an HRMS software that handles payroll and benefits for companies that have full-time, part-time, and contractual employees. It is a cloud-based software that is customizable to fit companies of all sizes. The software is more modernly designed than other competitors and works best for companies with less than 150 employees. Gusto's pricing is on a monthly or quarterly subscription basis and with no implementation fee unlike many of its competitors. Gusto has many useful features such as:
Payroll services;
Benefits administration services;
Time tracking;
Insurance solutions services;
Modern and user-friendly layout;
Talent management; and
Insights and reporting.
In addition to HRMS software mentioned above, read this Connecteam Review to know more about its features, benefits, and potential drawbacks by clicking the link.
What kind of results are you and the company seeing from implementing an HRMS? Tell us in the comments below!
Related stories