Read our review of Paycom to determine if this widely used HRMS software is suitable for your business needs and goals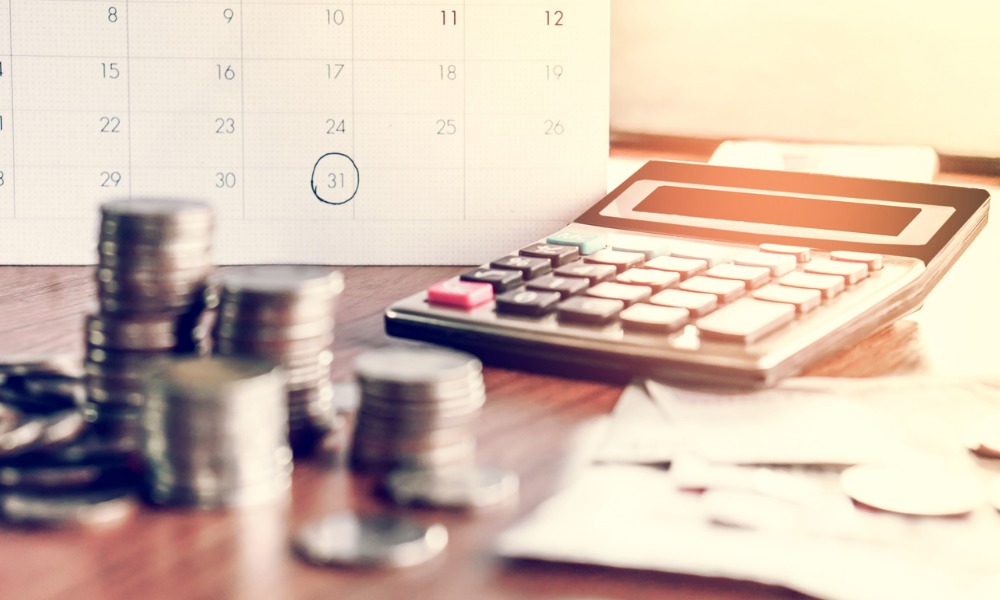 As a leading provider of cloud-based human resources technology and payroll services, Paycom offers a complete employee life cycle management solution through its single software-as-a-service (SaaS) application.
With its comprehensive range of features designed to streamline HR and payroll functions, Paycom has gained popularity among businesses of all sizes. In this Paycom review, we'll take a deep dive into Paycom's features and discuss what companies should know before investing in this HRMS software.
Paycom's approach is straightforward: Providing employees with HRMS technology that they will actually use, creating a beneficial impact throughout the organization.
Paycom's all-in-one HRMS software allows employees to enter and maintain their HR data, including payroll, eliminating the need for HR departments to manage these tasks. By removing the burden of tedious HR processes, HR teams can concentrate on more impactful areas of the business, resulting in more significant and strategic contributions to your company's bottom line.
Key benefits of Paycom:
Employee-managed data
Dedicated customer service
Seamless user experience in a single and easy-to-use software
Paycom offers a comprehensive HR technology solution in a single app that simplifies and streamlines various HR processes. With its user-friendly interface and excellent support, Paycom enables companies to maximize the benefits of their investment in HR technology.
In this section, we will go through Paycom's key features.
Payroll
Paycom offers Payroll tools that enable organizations to ensure timely and accurate payment to their employees, regardless of whether it is issued through direct deposit, paper checks or payroll cards. With Paycom's online payroll services, organizations can also protect themselves from the risk of penalties and lawsuits. All the data entered by employees is automatically approved and flows to payroll, eliminating the need for re-entry.
Payroll Tools:
Beti
Vault
Paycom Pay
GL Concierge
Expense Management
Garnishment Administration
Payroll Tax Management
Talent Acquisition
Paycom offers Talent Acquisition tools that help streamline the recruiting, hiring, and onboarding processes to retain top talent. By utilizing these tools, organizations can exercise due diligence, ensure compliance, and gain peace of mind throughout the recruitment process. New hires can self-onboard before Day 1, enabling them to be productive from the start.
Talent Acquisition Tools:
Applicant Tracking
Onboarding
Tax Credits
Enhanced Background Checks
E-Verify
Talent Management
Paycom provides Talent Management tools to help organizations build and manage their most important asset - their people. These tools assist organizations in creating career paths for employees, keeping them on track, and facilitating their growth. Organizations can implement a comprehensive talent management strategy with Paycom's single software that streamlines performance reviews, automates compensation budgeting, manages position pay rates, and delivers engaging learning content.
Talent Management Tools:
Performance Management
Compensation Budgeting
Position Management
Employee Self-Service
Paycom Learning
HR Management
Paycom provides HR management tools in a single software to help organizations ensure their processes are as efficient as possible. These tools offer accuracy, tracking, and reporting features to help companies comply with laws and avoid the costs associated with manual processes and outdated technology.
HR Management Tools:
Direct Data Exchange
Manager on-the-Go
Documents and Checklists
Benefits Administration
Enhanced ACA
Ask Here
Report Center
Personnel Action Forms
Government and Compliance
Clue
COBRA Administration
Paycom Surveys
401(k) Reporting
Time and Labor Management
Paycom's Time and Labor Management tools help organizations manage labor and engage employees while processing payroll and tracking time, all within a single software. Paycom provides both web-based and physical time clocks that are built for precision, allowing companies to accurately track and manage their employees' time. These tools can assist companies in maintaining a work-life balance for their employees, while also controlling costs and protecting their labor budget.
Time and Labor Management Tools:
Time and Attendance
Scheduling
Time Clocks and Terminals
Labor Allocation
Paycom's signature payroll solution, Beti, serves as the cornerstone of the company's HR technology offerings. This innovative tool is designed to streamline payroll processing by empowering employees to take charge of their own paychecks.
With Beti, employees can:
Review their payroll information
Identify potential errors
Make necessary corrections directly
All done within the Paycom app.
Watch this video to learn more about how Beti works:
When used with other Paycom tools, Beti provides employees with even more extensive and in-depth insights. Beti works great with:
Benefits Administration
Expense Management
Time and Attendance
Personnel Action Forms
Paycom has invested in information security processes and infrastructure to ensure the highest level of security for its clients. These include:
ISO 9001, ISO 22301, ISO 27001, and SOC 2 certifications
256-bit encryption technology
Multilevel user logins with customized individual access requirements, accompanied by audit trails
A 24/7 security command center to maintain constant surveillance and respond promptly to any security threats
Yes. Paycom sales representatives are actively involved throughout the entire transition process, including processing the first payroll. For medium-sized and enterprise clients, Paycom acts as a consultant and resource during implementation, providing free training for both the client and their employees.
Beyond implementation, each Paycom client is assigned a dedicated specialist who partners with them to fully utilize the software for maximum efficiency, ensures accurate payroll processing and tax filings, and answers any questions they may have.
Over 33,000 companies utilizing Paycom's services on a daily basis.
Check out these case studies:
Find out how a non-profit organization simplified its operations and empowered its employees by adopting Paycom's Beti.
Find out how a client with a geographically dispersed workforce optimized its onboarding process and transformed its training system into a competitive edge with Paycom Learning.
Paycom's pricing structure is not available online as it depends based on the needs of your company. To gain more information about the cost of Paycom's services, interested customers must schedule a demo with a Paycom sales specialist.
Headquarters address: 7501 W. Memorial Road, Oklahoma City, OK 73142, United States
Year established: 1998
Number of employees: 6,300+
Locations: Paycom has corporate offices in Oklahoma and Texas, and sales offices across all 50 states.
Businesses served: 3,000+
Numbers of users: 36,000+
Key people: Chad Richison (President, Chief Executive Officer and Director), Craig E. Boelte (Chief Financial Officer), Holly Faurot (Chief Sales Officer), Brad Smith (Chief Information Officer), Chris Thomas (Senior Executive Vice President of Operations)
Founded in 1998, Paycom is a pioneering web-based HR and payroll technology company that revolutionized the workplace by providing employees with direct access to their data through a user-friendly application accessible via desktop or their mobile devices.
Paycom's vision has always been clear: to automate and streamline the complex payroll process using a single HR software solution. In 2021, the company introduced Beti, the first-ever tool in the industry that allows employees to handle their own payroll.
Not convinced that Paycom is the best choice for your business? We've gathered a list of alternative options that may suit your needs better:
Paylocity
Rippling
Deel
Payworks
Personio
monday.com
Namely
In conclusion, Paycom's HR and payroll software solution is well-suited for medium and large-sized organizations with over 10,000 employees. Its comprehensive features, including timesheets, employee benefits administration, and payroll processing, make it an ideal choice for companies seeking an all-in-one solution to manage their HR needs.
However, small businesses may find Paycom overwhelming due to its extensive range of features, which can be difficult to navigate, and may be too costly. Despite this, Paycom has received high praise from its customers for its services and customer support.
Overall, for companies looking for an advanced payroll and HR software solution that can handle complex HR needs, Paycom is a reliable choice.
Learn more about the advantages of HRMS software and how to find the perfect fit for your business in this article. If you're still in search for the ideal HR solution, check out our HR software reviews to discover more options.
Do you have experience using Paycom? Share your thoughts in the comments section below.