This Personio review covers all you need to know about this HRMS software, including its features, pricing, and potential drawbacks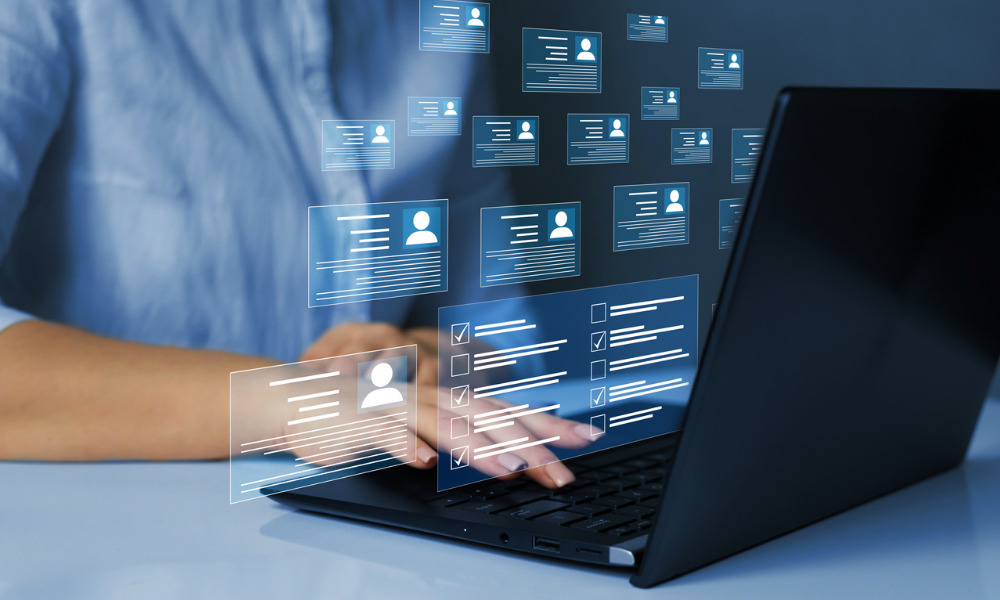 In today's fast-paced and dynamic business environment, it is crucial to have efficient human resources (HR) management software. One such tool is Personio. As a leading HR software provider, Personio offers an all-in-one solution for small and medium-sized enterprises (SMEs) to streamline their HR processes.
Personio helps companies manage their employees' entire lifecycle - from recruiting to offboarding. Its robust suite of functionalities includes applicant tracking, onboarding, time and attendance management, payroll, and performance management, among others. Personio is designed to support HR teams in their daily tasks and help them make data-driven decisions, leading to increased productivity, employee satisfaction, and ultimately, better business outcomes. In this Personio review, we will delve deeper into the features and benefits of Personio and evaluate how it can help your organization achieve its HR goals.
Personio streamlines and automates various HR tasks, enabling HR departments to focus on more important HR issues. With Personio, HR teams can benefit from a seamless integration of data and processes, all within one centralized platform.
Personio offers a range of features that can help HR:
Expedite the hiring process: Post job openings with ease, track which job portals deliver the most applicants, and streamline the application process for candidates. HR teams can also collect feedback from colleagues and make more informed decisions about which candidate to choose.
Centralize employee data: Automate onboarding tasks, store HR data centrally, and keep track of employee attendance and absences in one convenient location. This can save HR departments valuable time and keep them better organized.
Simplify payroll: Keep employee data up-to-date and make the payroll process quick, easy, and accurate.
Facilitate professional development: Provide regular feedback to help employees reach their full potential, document performance meetings, and track progress in an employee's professional development.
Customize workflows: Grant customized access rights to employees and managers, delegate approvals to supervisors, use templates for a range of documents and emails, and receive automatic reminders for important deadlines.
Analyze people data: Capture HR metrics, create data-driven forecasts, and use insights to make better personnel decisions.
Integrate with other tools: Connect existing specialist solutions with Personio and automatically synchronize data, eliminating the need for manual data transfer between different tools and systems.
What are the key benefits of Personio?
Personio offers several benefits, including a fast return on investment, best-in-industry support, enterprise-grade functionality, and compliance and data protection.
Personio is designed to provide a fast return on investment by setting users up for immediate success through speed and knowledge transfer. Personio also offers best-in-industry support, putting their customers first and assisting them at every step.
Personio provides enterprise-grade functionality that is scalable to grow with the needs of SMBs. Additionally, Personio prioritizes compliance and data protection, providing users with complete peace of mind and secure data storage.
Personio offers solutions for HR Management, Talent Management, and Payroll. We will get into each of them below.
1: HR Management
Personio's HR Management software offers an all-in-one solution to seamlessly manage HR processes, from recruitment to offboarding. By automating administrative tasks, it allows HR managers to increase their focus on high-impact tasks, resulting in a faster return on investment.
With Personio, companies can easily trigger onboarding workflows based on hire or start dates, ensure employees complete onboarding with automated tasks and reminders, collect essential employee details during onboarding, and automatically calculate overtime hours and payments.
Personio also helps organizations stay compliant with changing time tracking laws and regulations, automatically calculate leave entitlements and accruals, and set up automated holiday approval processes and workflows. Personio also enables HR managers to track employee absences, keep all necessary employee information in one place, and create custom reports for data-driven HR decisions.
HR Management Solutions
Onboarding and Offboarding
Attendance Tracking
Absence Management
Digital Employee File
HR Service Delivery
HR Task Management & Reminders
HR Analytics
2: Talent Management
Personio's Talent Management software provides a holistic solution that streamlines the entire employee lifecycle, from hiring to offboarding. Personio enables companies to focus on their employees' growth and professional development, work from one single source with centralised data, and automate processes along the way. Personio also helps companies attract more candidates with less effort, accelerate the legal part of recruitment, and save time for everyone involved.
With Personio, companies can effortlessly increase performance at scale with automated performance cycles, fair and high-impact appraisals with continuous feedback and 360° reviews, clear goal setting, progress tracking, and reward programs.
Personio also allows companies to assign and manage all employee training within one system, offer targeted courses to boost each employee's development, and track course participation to ensure company-wide compliance and progress.
Talent Management Solutions
Cloud-Based Recruiting
Applicant Tracking
Performance Management
Training Management
Employee Feedback
Personio Posting Bundles
3: Payroll
Personio's Payroll solutions help companies maintain accurate and timely payroll every month. Personio offers a platform that connects instantly with major payroll apps. Employees have access to a self-service portal where they can change their data, which is automatically highlighted for confirmation by the employer.
All wage-relevant data is automatically saved and can be downloaded or forwarded, and data security is ensured through encryption during transfer. Monthly reports provide full breakdowns of payroll figures, and payroll journals are compatible with Netsuite, Xero, Sage, and Quickbooks.
Payroll Solutions
Payroll Accounting
Payroll Accounting with DATEV
The Personio Marketplace offers an ever-growing range of integrations to automate and streamline HR processes, eliminating the need for manual and fragmented processes. Personio's app marketplace offers over 100 app integrations, providing users with the ability to connect their current tools and manage HR processes with each. The integrations available cover all relevant HR tasks, including but not limited to team collaboration, identity and access management, travel expenses, and time tracking.
Some of Personio's most popular integrations include:
Slack
Circula
Culture Amp
Okta
Planetly
Workable
Zapier
Personio places a strong emphasis on data protection and information security, implementing a wide range of controls and policies to keep sensitive data safe. Personio continually works to enforce these measures, aligning with the latest industry standards, European data processing regulations, and global security threats.
Personio follows a Secure Software Development Lifecycle (SSDLC) that includes a range of security checks and balances at every stage of the product's journey. This SSDLC adheres to industry best practices and applies checks to services, software components, code, and libraries used at Personio, including:
4- to 6-eye reviews of production changes
Software Composition Analysis (SCA)
Static Application Security Testing (SAST)
Both automated and manual Dynamic Application Security Testing (DAST)
3rd party dependency scanning
Formal reviews by Security Engineers
Personio prioritizes data security and has developed a range of strong security controls using multiple programs. Personio follows industry best practices and adheres to international standards, including IEC/ISO 27001:2022 and IEC/ISO 27002:2022. Personio collaborates closely with decision-makers and committees from the Data Protection and IT Security industries and is a member of several organizations, including the Society for Data Protection and Data Security eV, the Alliance for Cyber Security, and Bitkom eV.
Personio also complies with the EU GDPR's essential requirements, ensuring that data protection is integrated into the platform's design and always present across its application, infrastructure, and organization.
Personio review: How long does it take to implement Personio?
On average, it takes four weeks from the contract signing until Personio is fully set up and ready for use in your company. If you opt for the "basic setup service" for the "Essential" or "Professional" software packages, the implementation period is limited to six weeks from the time you first contact the Personio employee responsible for implementation. For the "Enterprise" software version, the implementation period is limited to eight weeks from the same initial contact.
As a new client, you will also be assigned a fixed contact person from Personio who will support you during the implementation process and accompany you throughout onboarding. If you need additional assistance beyond the implementation period, you will have to book and pay for it separately.
Is there an additional setup fee?
A one-time setup fee will be charged based on the size of your company when you create your account.
Personio offers these main plans: Essential, Professional, and Enterprise. The Professional plan is the most popular among the three.

Personio also offers the following Smart Add-Ons: Automation Plus, Customization Plus, and Productivity Plus.

Additionally, Personio offers Success Plans for tailored customer support:
Core: Use Personio with on-demand learning, community exchange, and customer support. This level of customer support is always included and at no extra cost.
Advanced: With advanced account ownership options and faster support, businesses can accelerate their HR processes using the benefits from the Core plan and more.
Premier: By opting for the personalized guidance, strategic advice, and super-fast support, businesses can stay prepared for any challenges that come their way. This package includes all the Advanced plan benefits along with additional benefits.
But how much does Personio exactly cost?
Personio does not disclose exact pricing details on their website, however, they provide a calculator for companies to get an estimate of the cost of their desired plan. You will need to contact their sales team directly for completely accurate pricing.
Are there any additional fees on top of the monthly fee?
There are no additional monthly costs apart from the basic fee. However, there is a one-time fee when companies set up their account. And if you use portals that charge a fee for posting job announcements, you can pay them directly through Personio and benefit from their special conditions.
Headquarters address: Rechnungsadresse: Rundfunkplatz 4, Besucheradresse: Seidlstraße 3 80335 Munich, Deutschland
Year established: 2015
Number of employees: 1,700+
Locations: 7 offices across Europe
Businesses served: 8,000+
Key people: Hanno Renner (Co-Founder & Chief Executive Officer), Jonas Rieke (Chief Operations Officer), Geraldine MacCarthy (Chief Revenue Officer), Birgit Haderer (Chief Financial Officer), Ross Seychell (Chief People Officer), Maria Angelidou-Smith (Chief Product & Technology Officer), Oliver Manojlovic (VP Sales Central Europe), Samantha Ledger (Director Sales, Northern Europe), Chema Ballarin (Head of Southern Europe), Maria Duni (Country Manager Nordics), Koen Stam (Head of Benelux)
Personio's primary goal is to provide HR teams with the time they need to concentrate on people, which is why their mission revolves around automating people processes and freeing up time for more strategic tasks. By empowering HR to go beyond their traditional roles, Personio enables them to make a bigger impact in their organizations. Personio's founding team consists of Hanno Renner, Roman Schumacher, Arseniy Vershinin, Ignaz Forstmeier, and later joined by Jonas Rieke, who all met at the Center for Digital Technology & Management (CDTM) in Munich.
Personio funding
In June 2022, Personio announced the planned second closing of its pre-emptive Series E round. The additional funding of $200 million brings the total capital raised through its Series E to $470 million and values the company at $8.5 billion. This places Personio among the fastest growing and most valuable software startups globally.
In January 2023, Personio announced that it had successfully become a Societas Europaea (SE), a move that co-founder and CEO Hanno Renner describes as follows: "Personio's customers are European small and mid-sized enterprises. Now we also have the legal form to further demonstrate that Personio is a truly European company." This change reflects Personio's impressive growth and positions the company for future expansion throughout Europe, as well as a planned IPO in the medium term.
Personio review: What companies use Personio?
Personio is a HRMS designed for small and medium-sized companies with 20 to 2,000 employees. It is used across various industries, including Education, Service, Retail, Manufacturing, Finance, Health, and the Nonprofit Sector.
Check out some of their case studies here:
Personio review: What are the competitors of Personio?
If you are not completely sold that Personio is the right fit for your company, we have put together a list of similar HRMS software that might better meet your needs:
Personio helps small and medium-sized businesses manage their employees through a robust HR software platform that streamlines all their HR tasks. Personio offers an all-in-one solution that simplifies every step of the employee journey from recruitment to offboarding, freeing up time for what matters most.
With EU-standard data security and personal customer service, Personio ensures the highest levels of data security and reflects the regional needs of its customers across Europe. As a proven solution in a complex and regulated business market, Personio leads the HR software market for European SMEs, showing its commitment to caring for their needs.
Looking to convince your company to use an HRMS solution? Our article covers everything you need to know about HRMS software and how to choose the right one for your organization. And if you are still feeling unsure about Personio, our HR software reviews can give you even more options to consider.
Do you have experience using Personio? Share your thoughts in the comments section below.