Read our UKG Pro review to determine if this is the right HCM software for your company's needs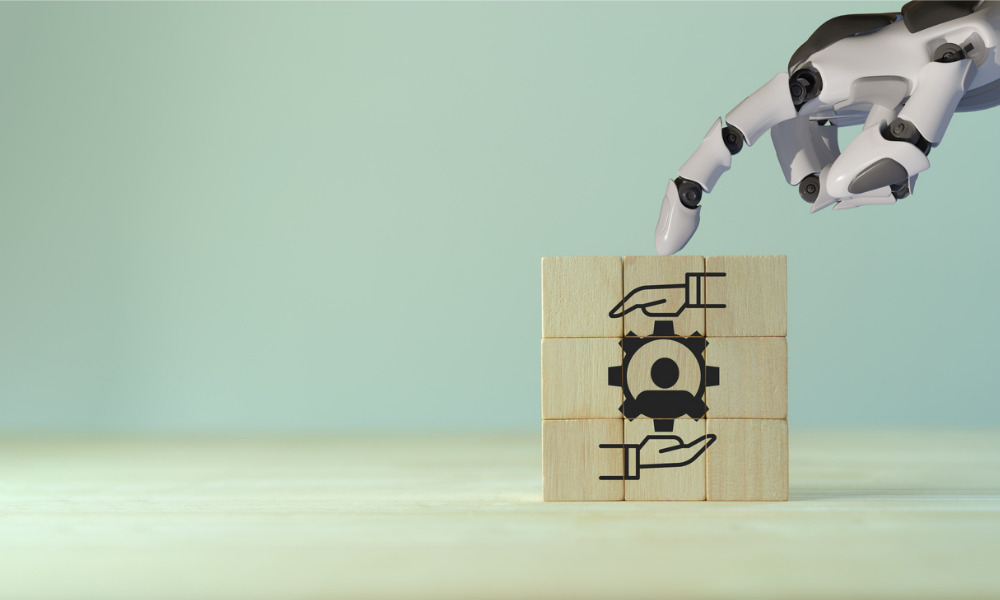 Through its people-focused platform and its state-of-the-art HR technology, UKG Pro offers itself as an essential HCM solution for businesses who are looking into creating an interconnected global workforce experience. Aiming to be the number one choice for businesses who seek to simplify their payroll management, accelerate their recruitment process, manage time and attendance scheduling, and support a strategic employee management program on a global level, UKG Pro can be the HCM for you.
In this UKG Pro review, HRD will discuss all of UKG Pro's integral features, how it allows businesses to handle payroll, talent, service deliveries, surveys, and everything in between, and how it can help businesses achieve their goals while also building a people-centric culture that anticipates their employee's needs beyond work. We will also analyze how UKG Pro allows businesses to take advantage of their proactive HR model to build a diverse workforce that fosters trust and belongingness.
UKG Pro is a cloud-based human capital management (HCM) platform with various HR functionalities, such as benefits and payroll administration, employee management, time and attendance, talent management, workforce analysis and business intelligence, reporting and feedback, performance and succession management, and recruiting and onboarding.
With a people-focused HCMplatform, UKG Pro aims to give businesses the tools to create and build a culture-driven organization that prioritizes timely, people-focused decisions based on insights, develops a lifelong partnership with employees and customers that champion a healthy business environment, and fosters learning throughout the employee lifecycle.
With people at its center, UKG Pro provides a simplified yet unified cloud-based HR solution that enables businesses to manage their human capital at a global scale. Its variety of core HR features supports every employee from recruitment to offboarding, no matter how small or big the organization is.
A few of the features that UKG Pro provides, in terms of HR, are:
HR Management (Database using People Center, intuitive UI and mobile-friendly interface)
Compliance (Data management and filing support for compliance operations)
Talent management (Recruitment, onboarding, eLearning and training)
Payroll (Payroll management with insights and reporting, financial well-being with financial literacy training)
Workforce management (Time and attendance management, employee scheduling, performance analytics)
HR Delivery (Automated workflows, document management system, employee self-service)
To know more about UKG Pro's HR-related apps, learn more with this video:
Yes and no. While UltiPro's website platform and mobile applications have been out of service and have transitioned into UKG Pro, some features that UKG Pro now offers are understandably not offered on UltiPro's platform.
What products and services does UKG provide?
UKG has a myriad of HRIS solutions that embrace their unique life-work technology. Some of these solutions are the following:
UKG Pro: From payroll and talent to HR service delivery and everything in between UKG Pro drives businesses to achieve people-focused results.
UKG Dimensions: Powered by artificial intelligence (AI), UKG Dimensions is an intelligent platform that allows businesses to gain operational insights using industry experiences tailored for your business' employees.
UKG Ready: In a simple, single solution, UKG Ready creates a modern, personalized employee experience that increases efficiency and simplifies compliance within HR, talent, payroll, and time management processes.
UKG HR Service Delivery: Supporting employee requests has never been so impactful with UKG HR Service Delivery, providing businesses with a better way to manage employee requests through HR digitization, process automation, and service-level insight analysis.
Headquarters address: 900 Chelmsford St. Lowell, Massachusetts 018, Weston, Florida, USA
Year established: 2020
Size (number of employees): 13,000+ employees as of 2022
Office locations: USA, Canada, Mexico, United Kingdom, Netherlands, France, Belgium, Germany, Germany, Spain, United Arab Emirates, Switzerland, Australia, India, Singapore
Key people: Aron J. Ain (Executive Chair, Board of Directors), Chris Todd (Chief Executive Officer), Michael C. Bush (CEO, Great Place To Work), John Butler (Chief Financial Officer), Bob Hughes (Chief Customer and Strategy Officer), Jody Kaminsky (Chief Marketing Officer), Liz McCarron (Chief Legal Officer), Brian K. Reaves (Chief Belonging, Diversity, and Equity Officer), Hugo Sarrazin (Chief Product and Technology Officer), Greg Swick (Chief Revenue Officer), Pat Wadors (Chief People Officer)
Established in April 2020 following the merger of Ultimate Software and Kronos Incorporated, the Ultimate Kronos Group (UKG) became one of the largest HR technology vendors in the business support industry. The company has focused on creating a new cloud-based computing venture that specializes in workforce management and human capital management.
To date, UKG helps over 70,000 organizations around the world to anticipate and adapt to their employees' needs beyond just work and build meaningful relationships with customers beyond the initial purchase of UKG Pro.
Which companies merged to become UKG Pro?
Ultimate Software and Kronos Incorporated merged to become UKG on April 1, 2020. UKG is owned by private equity firm Hellman & Friedman, The Blackstone Group, GIC Private Limited, Canada Pension Plan Investment Board, and JMI Equity.
Who are the competitors of UKG Pro?
With today's continuously advancing digital landscape, HR tech platforms have geared towards fully featured and all-in-one software to navigate towards the hybrid/remote workplace. Although UKG Pro is an all-in-one HR solution, other competitors that offer specific HR-based features could be a better fit for your company:
ADP
ADP Workforce Now
SAP SuccessFactors
Odoo ERP
HRone
peoplehum
Oracle cloud HCM
Peoplestrategy
Workday
What industries use UKG Pro?
Supporting more than 75,000 customers across dozens of industries in 150 countries around the world, tens of millions of users of UKG believe in the people-centric HCM, payroll, HR service delivery, and workforce management solutions that UKG Pro offers.
UKG Pro also serves a myriad of businesses in different industries, such as but not limited to:
Distribution and 3PL
Financial services
Healthcare
Manufacturing
Public sector
Retail, Hospitality, and Food services
Service sector
Which companies use UKG Pro?
Some of the well-known businesses and organizations that UKG Pro supports include:
Miami Dolphins
MGM Grand
Feeding America
Resorts World Las Vegas
The Salvation Army
Waste Management Inc.
To know more about which businesses use UKG Pro and their stories, read more at their customer page.
What is UKG Pro for? What is UKG Pro used for?
Connecting employees and businesses with modern HR technologies, UKG Pro is one of the few HRIS solutions that cater towards building a global workforce experience that is primarily people-focused. For businesses looking into streamlining HR processes while working towards an interconnected and happier work experience, UKG Pro could be the HR solution for you.
UKG Pro is used for the following HR-related functions:
Payroll management
Talent acquisition, recruitment, and onboarding
Time and attendance scheduling
Talent management
Benefits administrations
Workforce analysis and reporting
Employee feedback
Compliance management
Community building
Succession management
Does UKG have a mobile app?
Yes, UKG Pro has a mobile application that is available to download from Apple's App Store and Google's Play Store. Simply install the mobile app on your mobile device, log in with your credentials, and access UKG Pro's various HR features with a click of your fingertips.
Does UKG Pro track your location?
While UKG Pro's mobile application allows for geolocation tracking when clocking in or out, geolocation tracking within UKG Pro's mobile application can be turned off during installation and in their mobile device settings. If enabled, UKG Pro's mobile app can track your location only when recording the precise moment when the employee times in and/or out.
UKG's growth into the HCM tool that it is now should be indicative of how popular and how effective the people-centric solutions they provide are. While most HCM software in the HR tech support market offer innovation and automation as their primary selling points, UKG Pro allows their systems to properly encapsulate their company mission-vision: "Our purpose is people".
If you are looking towards establishing a diversified and culturally driven workplace while also simplifying and automating the various HR functions that your business needs, UKG Pro may be the solution for you. With its relatively easy user-friendly interface and its feature-rich platform that solves every HR process need that a business may have, UKG Pro and its various apps can help your business drive the results that you want — without sacrificing the people that you employ.
If you're still not convinced that this is right for you, or maybe that this type of software isn't right for you, you can read our guide on purchasing HCM software to learn more. If you want to explore other options, visit our HR software reviews page to see a variety of options in different software categories.
Do you have any experience using the UKG Pro platform? Share your feedback in the comments box below.