Read our QuickBooks Time review to determine if this is the right Payroll software for your company's needs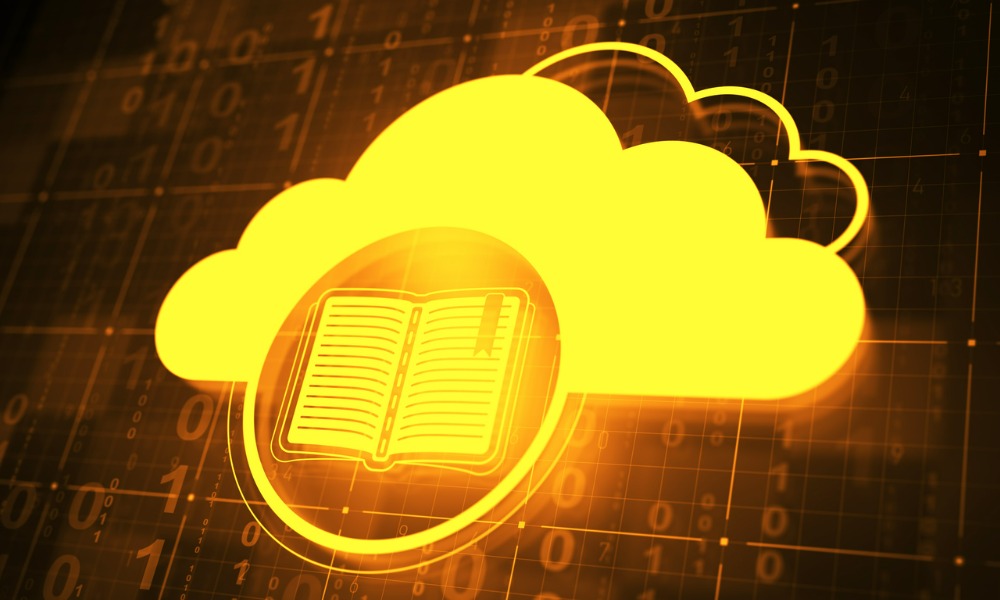 Beyond simple time tracking and scheduling, QuickBooks Time is one of the easiest employee scheduling software platforms out there in the human resources management system (HRMS) market. Using an accurate time tracking system that can be embedded into QuickBooks, Intuit's proprietary HRIS platform, QuickBooks Time allows employers to schedule, track, and manage teams and projects at every level of your business.
In this QuickBooks Time review, HRD will analyze how and why QuickBooks Time's various time tracking solutions are a perfect fit for your business, how automation and flexibility is a driving force in QuickBooks Time's efficient and intelligent design, and why accuracy and customizability remain to be QuickBooks Time's most stand-out feature. We will also discuss how QuickBooks Time's various time tracking features can augment your business' workforce management system and simplify your time and scheduling processes.
Formerly TSheets, Intuit's QuickBooks Time is an employee time tracking and scheduling solution that enables employers to simplify time in and time out spreadsheets, payroll, invoicing, and job costing through its accurate GPS time tracking and timesheet compliance systems. Using its cloud-based time tracking solution, employers can keep track of their employees in real-time through their web platform or their mobile applications — enabling employers to track and schedule their employees working remotely and/or in a hybrid work set-up.
With more than 7 million clients worldwide, QuickBooks Online and its time tracking application QuickBooks Time, continues to be one of the leading providers of HRMS solutions focusing on accounting and financial management.
Taking pride in its simplicity and its highly customizable platform that allows small-sized businesses to be smarter in their time tracking and scheduling, QuickBooks Time combines smart automated solutions to help its users to manage timesheet and tracking tasks without the complexities of current HRMS platforms.
Some of the features that QuickBooks Time offers, in terms of time and workforce management include:
Team scheduling: Using QuickBooks Time enables employers to create and build schedules on a variety of rosters, assign tasks and jobs towards members/employees, as well as keep your team up-to-date with their day-to-day tasks.
Accurate timesheets: Using QuickBooks Time's time sheets feature allows employees to use the time tracker to capture and submit accurate and error-free timesheets based on geolocation tagging as well as accurate-to-the-second time ins and outs.
Reporting: Using QuickBooks Time's efficiency reports and analytics, employers could accurately scope jobs, prepare payroll information, and analyze employee performance through insights gained from time tracking and scheduling.
Automation: Using QuickBooks Time's various automation features, tasks and projects can be made easier by making notifications and project approvals manageable and error-free.
Customization: Tailor your QuickBooks Time to your own business needs by hand-picking the tools, data, and forms that you need to track the information that matters to your business.
Anytime and anywhere: QuickBooks Time's cloud-based platform requires a computer or device with a supported browser and internet connection and works with most mobile devices.
GPS Tracking: QuickBooks Time's mobile application allows employees to share location data while they are on the clock. Employers can require their users to set their location settings to "Always" when clocking-in to track time using the mobile app.
Time Clock Kiosk: QuickBooks Time punch time clock uses state-of-the-art facial recognition and biometric personal information capturing systems to aid in time tracking and scheduling.
Integration: QuickBooks Time integrates well with other Intuit HRMS solutions such as QuickBooks Online, QuickBooks Online Payroll, and QuickBooks Desktop. Other third-party accounting and human resource management software are also able to integrate with QuickBooks, subject to conditions and fees.
Other features that QuickBooks Time also offers are:
Time Tracking for Small Business
Timesheets App and signatures
Rostering
Streamlined payroll and invoicing
Data exporting
DCAA Compliance
Overtime alerts
Geofencing
Project progress tracking, activity feed, estimation versus actuals reporting
QuickBooks Time is also available on most mobile browsers on iOS, Android, and Blackberry mobile devices.
Who uses QuickBooks Time? What is QuickBooks Time used for?
Trusted by over 7 million users worldwide, QuickBooks Time offers its industry expertise in terms of time tracking and human resource management. Providing a wide range of interconnectivity with other accounting softwares, QuickBooks Time allows you to make payroll and invoicing easy while also allowing employees and employers to take advantage of the mobile time tracking and timesheets app to capture, submit, and approve time schedules from any mobile device.
QuickBooks Time caters to a variety of businesses in different industries, such as, but not limited to:
Professional and advisory services
Start-up businesses
Trade and construction
Hospitality
Health and Social care
Retail
eCommerce
Manufacturing
Wholesale and Distribution
QuickBooks Time Pros and Cons
There are a lot of pros and cons that QuickBooks Time offers compared to other HRMS-related software that offers similar time management solutions for businesses. Most of the reviewers and software advice advisors praise the focus on time management tools and automation that QuickBooks Time offers compared to other HRMS platforms.
Based on several Software Advice advisors, small businesses can take advantage of the following benefits that QuickBooks Time provides:
User-friendly interface, easy to navigate, and clean, intuitive design
Heavy integration with QuickBooks Online and Online Payroll helps in simplifying HR tasks
Mobile-friendly and can be used anywhere and anytime
Full reports for payroll and time management is comprehensive
Self-service and entering data in an employee standpoint is
However, QuickBooks Time also has several cons over other HRMS platforms:
GPS location tracking needs to be improved as it is sometimes inaccurate
Mobile clock in/out does not sync at remote locations
Too complex and needs training with regards to reporting and analytics
Customer care and support can be unresponsive at times
Notifications can be missed as alerts can be ignored
Communications and messaging between administrators, employers, and employees can be difficult within the application
Manual entry on clocking in/out can be detrimental as other competitors have automated artificial intelligence capabilities to track and memorize daily schedules and operations
Headquarters address: 2700 Coast Ave., Mountain View, California 94043, United States
Year established: 1983
Number of employees: 10,000+ employees as of 2022
Office locations: Canada, USA, United Kingdom, France, Israel, India, Australia, Singapore
Key people: Sasan Goodarzi (Chief Executive Officer), Scott Cook (Founder, Chairman of the Executive Committee), Lara Balazs (Executive Vice President, Chief Marketing Officer, General Manager of Strategic Partner Group), Alex Chriss (Executive Vice President, General Manager, Small Business and Self Employed Group), Michell Clatterbuck (Executive Vice President, Chief Financial Officer), Laura Fennell (Executive Vice President, Chief People & Places Officer), Anton Hanebrink (Executive Vice President, Chief Corporate Strategy and Development Officer), Varun Krishna (Executive Vice President, General Manager, Consumer Group)
Founded in 1983 by Scott Cook and Tom Proulx in Mountain View, California, United States of America, Intuit developed Quicken, an individual financial management platform that allowed small business owners to use accounting based software to help people without formal accounting training. Although Quicken quickly became one of the majorly used accounting software in the market, accounting professionals and financial advisers stated its non-conformity with traditional accounting standards.
Bridging the gap with several improvements and additional features that resolves the problem with the traditional accounting standards and the industry-specific versions of QuickBooks, Intuit introduced QuickBooks Online, a cloud-based service that allows users to take advantage of Quicken's accounting platform.
As of now, QuickBooks Time is one of the leading time tracking and scheduling HRMS solutions — offering its 7 million users the ability to pull out employee data for payroll and invoicing, employee tracking and scheduling, notification and alerts for clocking in and/or out, reducing manual tracking tasks, and generate real-time insights and reports that can be integral to your payroll and job estimations.
What kind of company is Intuit/QuickBooks Time?
Although QuickBooks is primarily an accounting and finance software, QuickBooks Time is a time tracking and scheduling application that can integrate with more than 50 accounting and payroll applications. Bundled with QuickBooks Online's Payroll Premium and Elite subscriptions, QuickBooks Time allows business owners, whatever their size may be, to be the one and only time tracking HRMS software in whatever industry and market they are in.
You can find more about QuickBooks Time on their About Us page.
Who are the competitors of QuickBooks Time?
In a rapidly changing digital landscape, HRMS platforms have changed towards automation and user-friendly and simplistic developments. Although QuickBooks Time is a well-known HRMS platform for small business owners who have little to no accounting knowledge, there are other competitors in the business support industry that can be a better fit for your HR support needs, such as:
What companies use QuickBooks Time?
Some of the well-known businesses and organizations that use QuickBooks Time include:
Intuit, Inc.
Recover Health Resources, LLC
Compass Staffing
Industrial Services, Inc.
Banks.com
Citizen Access Residential Resource
Roncalli Catholic Schools
SitelogIQ
For more information on which businesses use QuickBooks Time and their stories, read more at their customer page.
How much does QuickBooks Time cost?
QuickBooks Time has different pay plans for their feature-rich mobile and web-based platform. You can also enjoy a free trial of QuickBooks Time for thirty (30) days, subject to the base version. QuickBooks Time Premium costs $8 per 1 user per month plus a $20 base fee per month, offering a list of features such as:
One free administrator
Time tracking on any device
Mobile app with GPS
Streamlined payroll and invoicing
Integration to QuickBooks Online
Job and shift scheduling
Real-time reporting and analytics
Monitoring
Time-off management
Alerts and notifications
Photo attachments
Time clock kiosk with facial recognition
Unlimited live customer support
QuickBooks Time Elite costs $10 per 1 user per month plus a 420 base fee per month, offering a list of features included in its Premium subscription as well as:
Project tracking and planning
Project estimation and actuals reporting
Project activity feed and messaging
Timesheets signatures
Geofencing and geolocation
How to use QuickBooks Time? How does QuickBooks Time work?
Using its simplistic HRMS platform both in its cloud-based web interface and its mobile-friendly application, QuickBooks Time allows employers to control and manage their employees' time tracking and scheduling through robust analytics and automation systems and accurate geolocation systems.
As one of the leading time tracking and scheduling HRMS platforms in the HR tech industry, QuickBooks Time offers a simplistic option for your workforce management needs. Their feature-rich, simple, and easily accessible user interface and/or cloud-based platform enables their more than 7 million users the ability to conduct time-related processes wherever, whenever.
However, QuickBooks Time is an application that solely relies on time tracking and scheduling — some features and tools are heavily focused on time management and as such, do not have the encompassing nature that other HRMS solutions provide. If you're looking for a few different options, take a look at our HR software review section for more ideas.
Do you have any experience using the QuickBooks Time platform? Describe your overall experience with QuickBooks Time and share your feedback in the comments box below.