This Paylocity review will explore its features, products, pricing, advantages, and potential drawbacks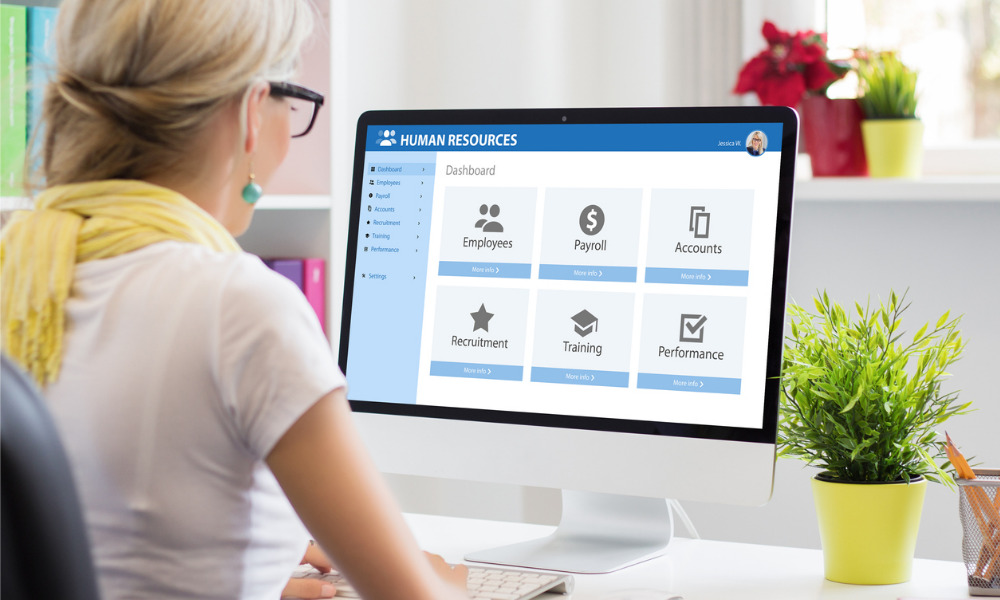 Paylocity is an all-in-one HRMS software that merges HR expertise, innovation, and exceptional service, providing companies with a solution to their HR and payroll challenges. The primary goal of the platform is to combine HR and payroll management functions, but it has a number of other features which will benefit HR professionals across the globe.
This Paylocity review will explore its features, pricing plans, advantages, and potential drawbacks. This review will also help HR professionals determine if this HRMS software is the right choice for their company's needs.
Paylocity offers an HRMS software suite that combines HR and payroll management functions to deliver modern workforce management solutions. Paylocity provides businesses with a range of tools to streamline their HR processes and manage their workforce more efficiently.
What are the advantages of Paylocity?
True partnership with their clients: Paylocity collaborates with their clients and values their input to enhance the platform's functionality.
Innovative product development: Paylocity invests in developing cutting-edge features and experiences that will actually engage your employees, helping companies stay ahead of the curve.
Exceptional customer service: Clients consistently praise Paylocity for delivering exceptional service and Paylocity is committed to providing the same level of service to each of their clients.
Here's just one use case example:
Paylocity offers solutions in Payroll, Workforce Management, Human Resources, Talent, Benefits, Employee Experience, and Data Insights. We will get into each of them below.
1: Payroll
Paylocity's Payroll solutions eliminate the errors and manual entry that comes with ineffective payroll technology, resulting in a better employee experience. The payroll software also offers self-service capabilities such as visibility into upcoming paychecks and early access to earned wages, which allows employees to manage their finances proactively. By automating expense reimbursements and adding them directly to paychecks, employers can have peace of mind knowing their employees are paid correctly and on time.
Key Features:
Expense Management
Payroll Tax Services
On Demand Payment Solutions
Wage Garnishment Services
Global Payroll
2: Workforce Management
Paylocity's Workforce Management product offers a solution for time tracking and scheduling that streamlines administrative tasks, reduces errors, and improves overall accuracy. Paylocity also allows for easy scheduling, template creation, compliance management, and mobile access through a robust mobile app.
Key Features:
Time and Attendance
Employee Scheduling
Employee Time Tracking
3: Human Resources
Paylocity's HR solutions automate manual tasks and minimize compliance risk for HR teams. The software includes a process automation engine that allows for the creation of templates and workflows that can be automatically triggered. The software also provides access to employee data, including payroll and HR information.
Paylocity provides full visibility into employee positions, allowing HR departments to easily manage budget changes and track compensation. Additionally, the software includes an intuitive dashboard and interactive HR compliance courses that allow HR professionals to stay up-to-date and take a proactive approach to compliance laws and regulations.
Key Features:
HR Workflows and Document Management
HR Services and Support
HR Compliance
Employee Self-Service
4: Talent
Paylocity's talent management software is designed to help companies attract and retain top talent by meeting their evolving needs and expectations. The software includes features such as automated recruiting and onboarding processes, fair pay practices, and opportunities for learning and career development. With Paylocity, companies can create a culture of connection that drives employee satisfaction and growth at every step.
Key Features:
Recruiting
Onboarding
Performance Management
Compensation Management
Learning Management System (LMS) for Employee Training
5: Benefits
Paylocity offers a benefits solution that simplifies the often daunting task of Benefits Administration. By automating up to 80% of benefits responsibilities, Paylocity provides relief for both employees and HR departments, streamlining the entire process. The software offers a user-friendly interface that simplifies the enrollment process, empowering employees to take control of their own benefits while keeping track of account balances and credentials via Paylocity's mobile app.
Key Features:
Benefits Administration
Flexible Benefits Administration
6: Employee Experience
Paylocity's Employee Experience solution provides an experience that draws employees into using the software more proactively, enabling greater adoption of self-service processes and automation. Paylocity's online social collaboration hub fosters a culture of connection that is not possible through traditional communication channels. By collecting feedback from all levels of the organization, the software provides insightful data to build a better workplace.
The software also increases morale by allowing employees to recognize their colleagues for a job well done, regardless of their location. Integrated video capabilities throughout the system personalize communication and help teams stay connected.
Key Features:
Community
Peer Recognition
Video
Employee Surveys
7: Data Insights
Paylocity provides out-of-the-box reporting and insight tools with its Data Insights solution, allowing users to create custom dashboards and analyze data to gain valuable business insights. By visualizing data in real-time, key metrics can be monitored, shared with teams, and used to make informed decisions. With Paylocity's HR analytics software, companies can take a data-driven approach and gain a better understanding of their workforce.
Paylocity's Modern Workforce Index, which includes actionable advice and insights, provides visibility into system utilization, employee engagement, and organizational health, helping organizations stay in tune with their workforce and make meaningful improvements.
Key Features:
Modern Workforce Index
Demographics
Retention
Labor Costs
Turnover
Reporting
Paylocity offers a flexible HR platform that allows users to access their data in other apps and connect with various services and providers. Unlike other HR systems that restrict data access and offer poor data quality, Paylocity provides a complete solution with integrated options that can help maximize accuracy, automate processes, and enhance efficiency.
Additionally, users can utilize the Paylocity Marketplace to access hundreds of integrations. For those who need to connect Paylocity to other systems, the platform offers open, developer-friendly APIs and vetted service partners that can provide developer resources to get teams started.
Paylocity review: Does Paylocity help with implementation?
Paylocity provides assistance with implementation from the start. Companies and teams can expect timely, personalized implementation and service to establish a solid foundation for using the platform with confidence. This personalized service extends beyond the initial setup to support users and help them maximize the benefits of their HRMS software.
Paylocity review: How secure is Paylocity?
Paylocity's technology infrastructure and architecture are designed to ensure minimal disruptions to their clients' business. Paylocity utilizes enterprise-class data centers to secure the physical protection of client data, which undergoes independent audits in compliance with the AICPA's SSAE 18 standards.
Paylocity implements industry-standard solutions and practices to protect their clients' data, including Intrusion Prevention Systems (IPS), Web Application Firewalls (WAF), Network Firewalls, Security Information and Event Management (SIEM), User and Entity Behavior Analytics (UEBA), Endpoint Detection and Response (EDR), and Data Loss Prevention (DLP).
Paylocity conducts regular penetration testing from both internal teams and external providers and have a multi-layered vulnerability management program to identify technical bugs in their product and infrastructure.
Clients access Paylocity's private-cloud SaaS environment via encrypted TLS sessions using unique user IDs. Sensitive client information is encrypted both during transmission and at rest using industry-standard protocols.
Headquarters address: 1400 American Lane, Schaumburg, IL 60173, United States
Year established: 1997
Number of employees: 5,300+
Locations: 7 offices across the United States
Businesses served: 33,000+
Key people: Steve Beauchamp (Co-Chief Executive Officer), Toby Williams (President and Co-Chief Executive Officer), Ryan Glenn (Chief Financial Officer), Jill Morrison (Chief Human Resources Officer), Rachit Lohani (Chief Technology Officer), Holly Fulp (Chief Strategy Officer), Josh Scutt (Senior Vice President of Sales), Kathy Ross (Senior Vice President, Operations), Misty Baca (Vice President of Client Services), Adam Byerley (Vice President of Strategy & Corporate Development), Andy Cappotelli (Vice President of Client Tax Operations & Chief Compliance & Risk Officer), Rob Goldstein (Vice President of Technical Services), Chris Ike (Vice President of Implementation)
Paylocity is a technology company that provides advanced HR and payroll solutions, but its focus on people sets Paylocity apart. Paylocity places people at the heart of its business, from its employees to the millions of users who access its platform every month.
Since its establishment in 1997, Paylocity has remained committed to this vision, working with clients to create workplace environments that both employers and employees desire. In addition to providing cutting-edge technology and receiving positive reviews, Paylocity prioritizes its people-centric approach, setting it apart from other companies in its field.
Paylocity review: What companies use Paylocity?
Paylocity is used by professionals in HR and payroll departments across various industries, including but not limited to financial services, healthcare, manufacturing, education, and other sectors.
Check out these Paylocity case studies:
Paylocity review: How much does Paylocity cost?
Paylocity uses a pricing model that charges on a per employee per month basis, which also depends on the features you need and select for your plan. Paylocity charges a fixed cost per individual employee, regardless of the size of the business. Thus, the price per employee remains constant as the company grows.
Paylocity review: What are the competitors of Paylocity?
If you feel that Paylocity may not meet all of your HRMS requirements, we have compiled a list of similar HR software that could better address your needs:
Paylocity's cloud-based payroll and human resources platform offers a range of scalable services, including numerous app integrations and dependable customer service availability. It is equipped with various features such as payroll, tax filing, expense reimbursement, and more.
Paylocity may be more suitable for midsize and large businesses, as it offers advanced features that may not be necessary for small businesses. Ultimately, it depends on the specific needs and preferences of your business.
Need to make a strong case for purchasing an HRMS solution for your company? We go over all the important details about HRMS software and how to find the perfect fit for your organization in our article. And if you are still not sure about Paylocity, our HR software reviews can give you more options.
Do you have experience using Paylocity? Share your Paylocity review in the comments section below.
---