"You've got to use that in office time differently," says Canon Canada's EVP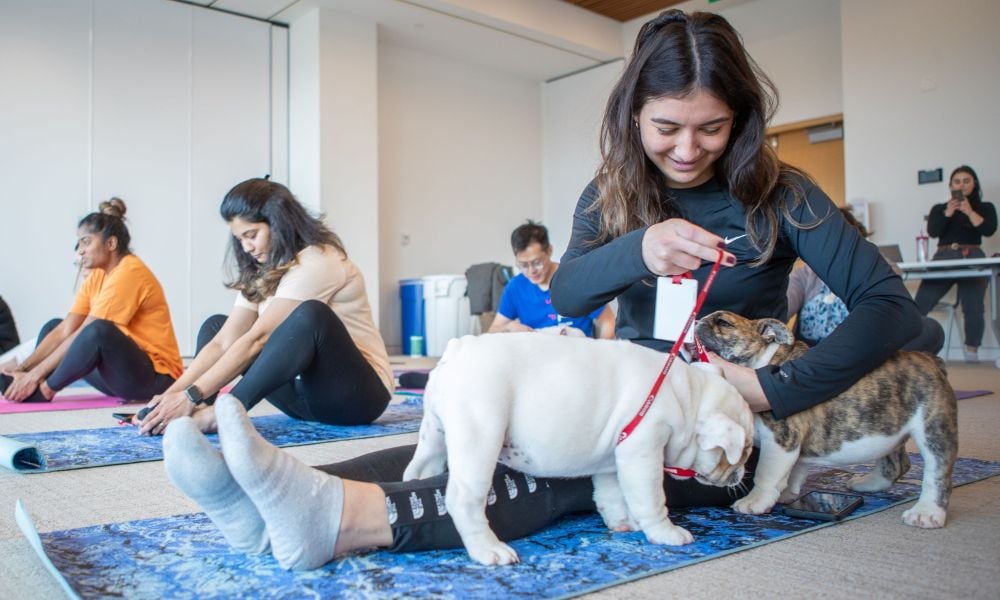 Canon Canada currently has a hybrid model in place, but the company is still focusing on improving the workplace for employee use.
Currently, the company – that employs around a thousand workers across Brampton, Ont. – requires workers to be in the office twice a week and to work remotely the other three days. The company's approach has been to create an environment in which people feel comfortable and productive in, while sustaining a fixed hybrid model.
"You've got to use that in office time differently," says Tony Valente, executive vice-president and general manager for finance and corporate administration, Canon Canada, in talking with HRD.
"You have to focus on basically collaborating and building relationships, and trying to connect the staff to the company culture… The office space – if you do it right – we believe that it can really contribute to creating that sense of belonging, and for the staff wanting to be there."
In calling workers back to the office, employers need to be clear on "why and how working in the office can optimize collaboration and innovation," adds Jeanne Meister, executive VP at Executive Networks.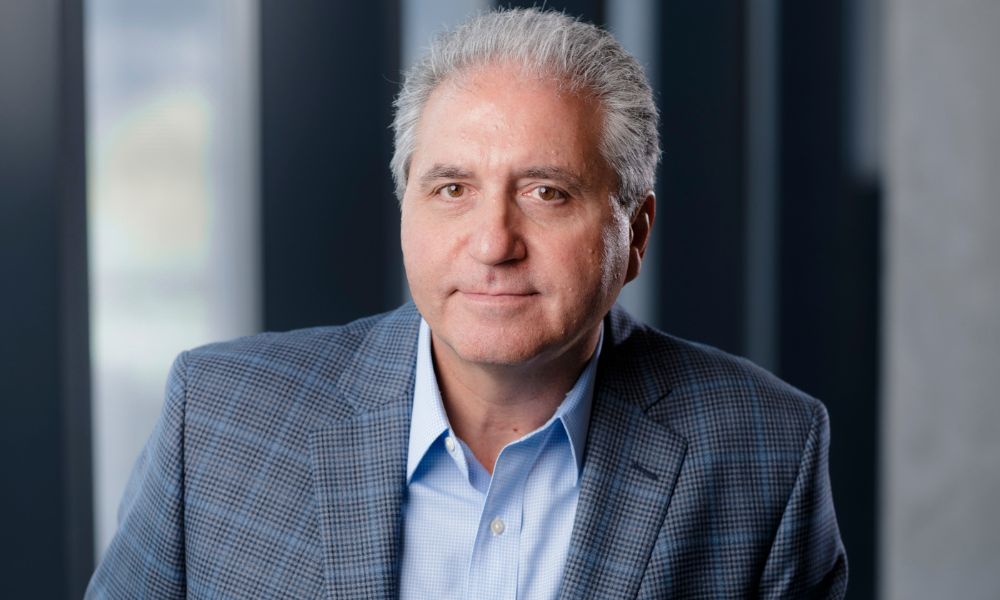 Puppy yoga, employee wellbeing
In redesigning the office for workers, Canon Canada is keeping employee wellbeing at the forefront of their strategy – including installing fresh air and rainwater filtration systems. Canon also introduced live greenery gardens into the office, and even offers an on-site gym and shower suite.
Then there's the puppy yoga sessions. These yoga classes involve having puppies roaming from one mat to the next, leaping on participants, and tussling with other puppies as employees try out different yoga poses, according to Christine Heilbron with Yoga Basics.
"It's something that the staff really seem to enjoy," says Valente. "It's definitely part of our overall employee wellbeing focus, and it's just one of the many events that we offer."
The mindful office design ties back to Canon Canada's philosophy of kyosei or "spirit of cooperation".
This points to "our dedication to seeing all people of all people, regardless of race, religion, or culture, harmoniously living and working together," says Valente. "So we're really committed to [that] social and environmental responsibility."
Diversity and inclusion
Canon Canada also pushes forward diversity and inclusion with their in-office offerings.
When it comes to food choices, the company cafeteria includes kosher, halal and vegetarian options.
At their head office, Canon has a reflection room for employees of any religious and/or spiritual denomination, providing a safe, comfortable and private place to reflect daily.
"We do have a very diverse population at Canon," says Valente. "We have a reflection room for employees, so that focuses on different religions or religious beliefs. We also kind of wanted to provide staff with the appropriate meals to support the diverse nature of our staff."
A cultural collaboration
In redesigning the office, Canon Canada has also focused more on worker collaboration, and their tech showroom has been key to that effort.
In fact, that tech showroom has become "one of the most used showrooms" the company has ever had, Valente tells HRD. This is because workers like to bring customers into it. And the company even created an online app so workers can easily book the room if they need it.
As he tells HRD, in bringing workers back to the office, "you've got to be able to set up to do a lot more collaboration, a lot more meetings and use that time differently for when you're in the office."
"We're very focused on just creating an environment where people like to come to and feel comfortable, and are also very productive while they're there. And again, connecting with the people in the office, that's the most important thing."
British Columbia recently adopted a new remote work policy allowing public service employees to work from home when possible. However, numerous employers – like Amazon, RBC, Starbucks and Disney – have called on workers to work the majority of their weekly schedule in the office.