Roughly 35,000 could be in legal strike position April 14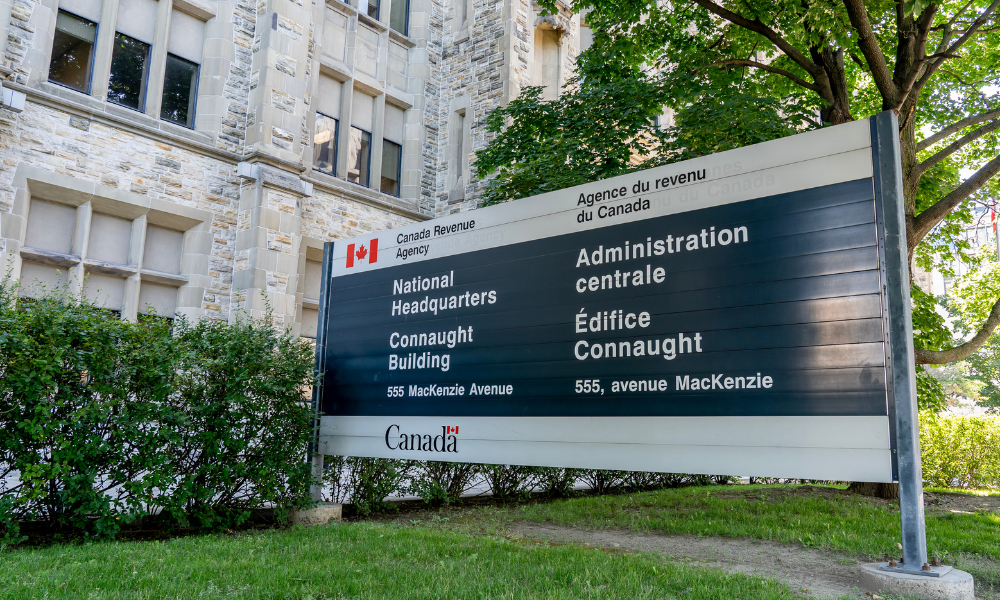 Tax season is here, and workers at the Canada Revenue Agency (CRA) have just voted overwhelmingly in favour of taking strike action beginning this Friday.
About 35,000 workers represented by the Union of Taxation Employees (UTE) and the Public Service Alliance of Canada (PSAC) will be in a legal strike position April 14, according to PSAC.
"Our members have sent a strong message to CRA," says Chris Aylward, PSAC national president. "Workers can't wait, and we're ready to show this government we won't let workers fall behind."
Workers at CRA have been without a contract for more than a year, and the government has yet to respond to the union's wage proposals, according to the union.
After talks broke down, CRA employees held strike votes at the end of January.
"Our members are falling further behind as inflation soars and wages are stuck in neutral," says Marc Brière, national president of the UTE, a component of PSAC. "We've negotiated in good faith, but our members have had enough. Our bills are mounting, and our families are feeling the pinch. And now, we're going to show the government that workers won't wait."
"Tax season is here," he says. "Going on strike is never our first choice. But securing a strong strike mandate now gives us the leverage we need to reach a fair and decent contract. And if we need to take job action to get the collective agreement our members deserve, that's what we're prepared to do."
In December, PSAC announced it is filing a complaint around the federal government's insistence on having hybrid work.
Final negotiations
A final round of negotiations has been set for April 17-20 between PSAC and CRA, and the government agency's priority is reaching a deal at the bargaining table.
"We are confident that the parties will find many areas of potential compromise and trade-off, through honest discussions and concessions by both sides, during the upcoming negotiations," the CRA says.
"The CRA is committed to doing everything it can to resolve this labour dispute, to resume negotiations and to continue to bargain in good faith and make every reasonable effort to reach an agreement at the bargaining table that is both fair to employees and reasonable for taxpayers."
In December, the Auditor General of Canada found that tens of thousands of Canadian employers that received the Canada Emergency Wage Subsidy (CEWS) were ineligible for the government benefit. It stated that 51,049 employers received $9.87 billion in CEWS payments even though their monthly GST/HST filings "did not demonstrate a sufficient revenue drop to be eligible for this subsidy."