Starting Sept. 5, Apple employees in Santa Clara County required to come in three days a week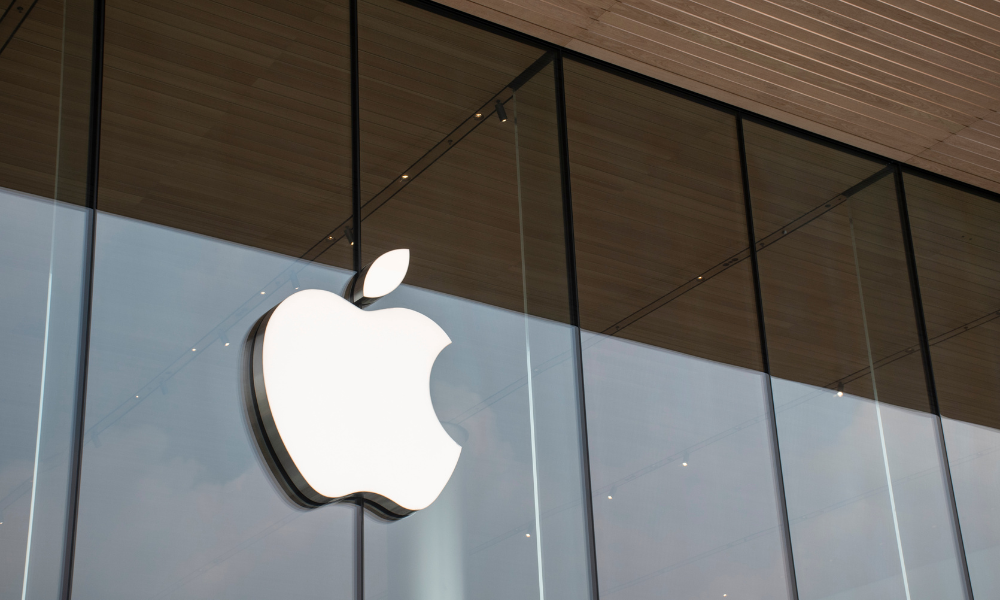 Apple workers have launched a petition to demand for location-flexible work.
This is against the company's announcement that requires a general return to office starting the week of Sept 5. Those who work in Santa Clara County near the company's California headquarters will be required to be in the office three times per week, according to reports from Bloomberg and The Verge.
"This uniform mandate from senior leadership does not consider the unique demands of each job role nor the diversity of individuals," noted AppleTogether, which identifies itself as a global solidarity union of workers from across the company.
Read more: Apple exec departs over return-to-office policy
The group is demanding that Apple allow each worker to work directly with our immediate manager to figure out what kind of flexible work arrangements are best for each of us and for Apple. Also, these work arrangements should not require higher level approvals, complex procedures, or providing private information, it said.
AppleTogether claimed that for the past over two years, Apple's formerly office-based employees have performed exceptional work, flexibly, both outside and inside traditional office environments.
"Those asking for more flexible arrangements have many compelling reasons and circumstances: from disabilities (visible or not); family care; safety, health, and environmental concerns; financial considerations; to just plain being happier and more productive," according to the petition. "The one thing we all have in common is wanting to do the best work of our lives for a company whose official stance is to do what's right rather than what's easy."
AppleTogether also said that the company should encourage, not prohibit, flexible work to build a more diverse and successful company.
Recently, union members claimed that American telecommunications giant AT&T is breaking away from its agreement to let workers work from home (WFH).
Previously, the company and workers represented by the Communications Workers of America (CWA) agreed to a work from home extension until the end of March 2023. However, many workers are being forced to return to the office much sooner than that, and other departments have already been forced back to the office by their managers, according to workers.
Back in May, Apple employees called on executives to rethink the company's return-to-office strategy. And Also, just two weeks before the implementation of the hybrid model, Ian Goodfellow, formerly director of machine learning at Apple, resigned from his post.
In June, Elon Musk, the Tesla CEO, ordered more than 70,000 of his employees in an email to return to the office for a minimum of 40 hours a week.
Also, despite the success of working remotely, Bill Gates, Microsoft's CEO, predicts that only a few organizations will go 100% virtual. He also figures more companies will allow their employees to come to the office once every four weeks for face-to-face meetings.
Meanwhile, Canadian author Malcolm Gladwell recently criticized the work-from-home setup during an appearance on the Diary of a CEO podcast.
However, there are other employers that are giving their workers freedom to work anywhere. One of them is Airbnb. In an email to employees earlier this year, Airbnb co-founder and CEO Brian Chesky noted that the company is allowing workers to work and live anywhere they choose.
More than two in five of nearly 1,600 respondents of the Amazon Business Return to Office Report, released in March, said they would look for another job if their managers mandate office returns.