'I believe strongly that more flexibility would have been the best policy for my team'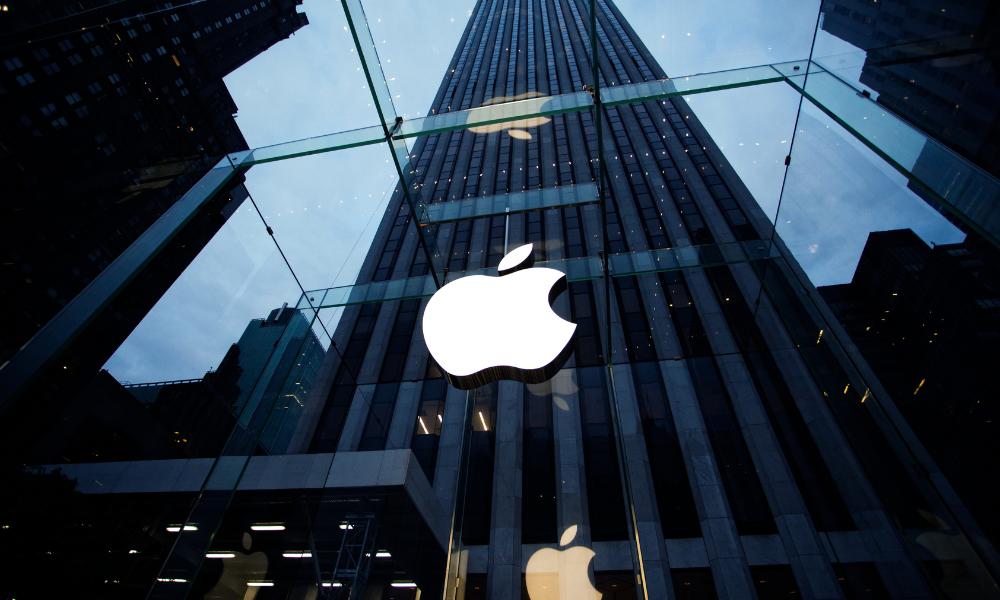 Ian Goodfellow, director of machine learning at Apple, has resigned due to the Cupertino, CA-based company's return-to-office policy.
"I believe strongly that more flexibility would have been the best policy for my team," Goodfellow wrote in an email to staff, according to Zoe Schiffer of The Verge.
Ian Goodfellow, Apple's director of machine learning, is leaving the company due to its return to work policy. In a note to staff, he said "I believe strongly that more flexibility would have been the best policy for my team." He was likely the company's most cited ML expert.

— Zoë Schiffer (@ZoeSchiffer) May 7, 2022
Before his three years at the tech giant, Goodfellow previously worked for Google as a senior staff research scientist. He is also credited with inventing Generative Adversarial Networks, or GANs, which put two competing neural networks against each other to improve the accuracy of the systems, AppleInsider reported.
Goodfellow's resignation comes just two weeks before Apple's hybrid policy goes into effect, in which employees will be expected to be in the office at least three days a week. On Blind, the anonymous professional social network, one Apple employee quoted Goodfellow as saying, "I'm leaving for many reasons … but Apple's return to office policy is the biggest single reason."
Earlier this year, the company introduced a hybrid-working pilot, which required employees to return to the office at least one day a week by April 11. The number of mandatory in-office work days increased to two each week at the end of April. On May 23, it will be at least three days a week.
Read more: Bill Gates: Some hybrid work models are 'too modest'
More than three out of four verified Apple employees (76%) are dissatisfied with the company's return-to-office plan, according to a recent survey of 652 verified Apple professionals in the U.S. from Blind. Furthermore, 56% of Apple professionals are considering looking for another job because they are dissatisfied with the hybrid work policy. Meanwhile, 58% of Apple professionals said they knew of a colleague who has quit because of Apple's return-to-office policy.
"Everyone and their grandma knows apple is using the pilot as stepping stone to 5 days back in office. Ian probably got inside scoop that this is coming and left," an anonymous Apple employee posted on Blind.
"Also at Apple, it is practically impossible to transfer to remote while all other companies are allowing people to remote and posting remote positions. The worst is that Apple does not give a sensible reason - they just they to gaslight you," another anonymous employee posted.
"Funny thing is that Apple (at least my org) keep saying there is no office space in Bay Area including Cupertino. Higher ups keep pushing hiring new people in other cities like Seattle or San Diego making more distributed teams. So, I don't know why Apple keep pushing RTO when there is not enough office space and teams are distributed anyway," another anonymous employee posted.
Apple may want to reconsider its policy or risk losing even more top talent, as has been predicted in numerous HRD America stories over the past few months. Google experienced something similar – about two-thirds of its employees said they're dissatisfied with the company's decision to require employees in the office three days a week and 34% said they are considering looking for another job because of the return-to-office strategy.
Julia Pollak, chief economist at ZipRecruiter, credits the RTO push for influencing the record number of Americans – 4.54 million – who quit their jobs in March, according to the U.S. Bureau of Labor Statistics.
As employers require workers to return to offices, quits are ticking upwards. A major reason for quitting is to find a remote opportunity. In our recent survey of workers hired in the last 6 months, 14% said they gained the opportunity to WFH through their job move

— Julia Pollak (@juliaonjobs) May 3, 2022
Nearly 90% of employees prefer a role with remote options, according to San Francisco-based PRO Unlimited, an integrated workforce management platform provider. In other words, employers that offer such flexibility will capture 96% of the labor market while those that don't will lose out on 58% of candidates.
Employees in the technology industry, such as those working in Silicon Valley, seem to desire the "WFH" lifestyle more than those in any other field. Roughly two-thirds of tech employees (66%) said they prefer working remotely full time, and 34% said they would only accept a full-time remote role. Just over 60% of network engineers and 47% of software engineers shared the same sentiment.
Airbnb recently received praise for giving its workers geographical freedom, both for their professional and personal lives, starting this year. Airbnb co-founder and CEO Brian Chesky noted that the San Francisco-based company is allowing workers to work and live anywhere they choose.
"The world is becoming more flexible about where people can work. We see this in our own business," Chesky said. "We've designed a way for you to live and work anywhere—while collaborating in a highly coordinated way and experiencing the in-person connection that makes Airbnb special."
This seems to be aligned with what workers want, as more than two in five of nearly 1,600 respondents of the Amazon Business Return to Office Report, released in March, said they would look for another job if their managers mandate office returns.