Best-selling author ignites social media uproar over his hot take on remote work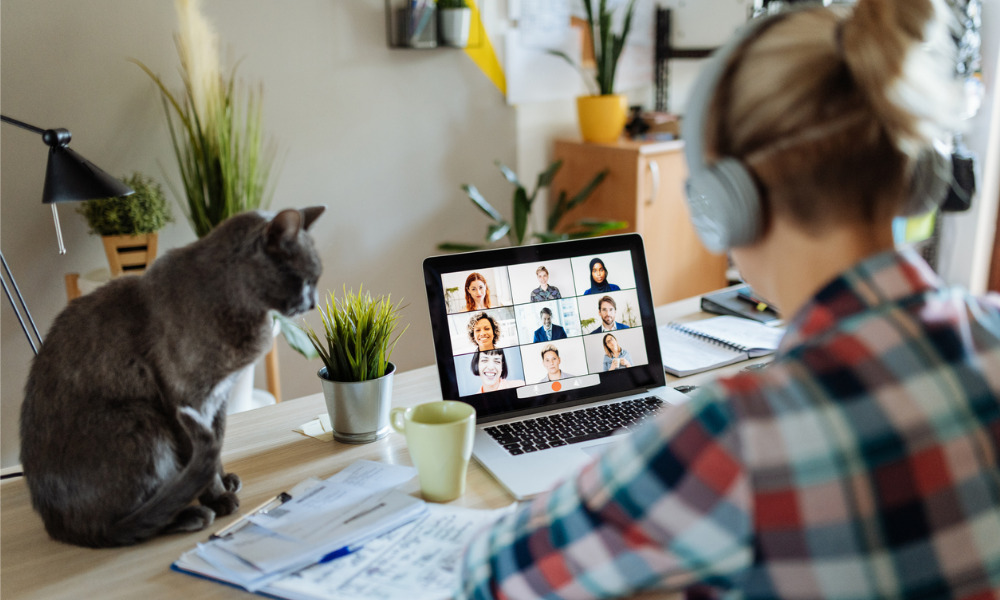 In the return-to-office tug of war, Malcolm Gladwell has joined Elon Musk and other business leaders who believe employees should be back at their cubicles.
In a recent episode of the Diary of a CEO podcast, the best-selling author and renowned journalist argued that workers need to come to the office to truly feel connected to the company.
"As we face the battle that all organizations are facing now in getting people back into the office, it's really hard to explain this core psychological truth, which is we want you to have a feeling of belonging and to feel necessary," Gladwell said. "It's very hard to feel necessary when you're physically disconnected."
Read more: Malcolm Gladwell: 'The job of developing talent is really hard'
The Canadian writer went on to say: "It's not in your best interest to work at home. I know it's a hassle to come into the office, but if you're just sitting in your pajamas in your bedroom, is that the work life you want to live? Don't you want to feel part of something?"
"I'm really getting very frustrated with the inability of people in positions of leadership to explain this effectively to their employees," Gladwell added. "If we don't feel like we're part of something important, what's the point? If it's just a paycheck, then it's like what have you reduced your life to?"
Business professionals took to social media to bash Gladwell for his take, specifically pointing out the hypocrisy that he has a history of advocating for remote work. In 2005, he told The Guardian that he starts the day writing from his sofa in the comfort of his home. "I work better when I'm comfortable," he said, adding that he "hates desks." In 2020, he admitted in an op-ed for the Wall Street Journal that he had written in coffee shops for most of his career.
I ain't no fancy intellectual like Malcolm Gladwell, but if he finds it "really hard to explain" a "core psychological truth," then maybe the problem isn't everybody else living their lives wrong. Maybe the problem is that he's wrong. pic.twitter.com/htCN5Lqq1y

— Max Kennerly (@MaxKennerly) August 7, 2022
Malcolm Gladwell has an instagram filled with pictures of him working from home and in remote locations. https://t.co/vavVFXEGh1

— Max Burns (@themaxburns) August 7, 2022
Since the COVID-19 pandemic, flexibility in where, when and how one works has emerged as the top priority. Of the workers who declined their last job offer, 45% said flexibility or work-life balance was the main factor that led to their rejecting the offer, according to recent data from Gusto, a San Francisco-based HR tech firm. Additionally, 48% of workers said that the ability to work from home some or all of the time would be a major or the most important factor in determining whether to accept a job offer in the future.
"When businesses require employees to come back to physical offices, there is a cost to navigate, both in terms of business cost and talent cost," Liz Wilke, principal economist at Gusto, told HRD. "Gusto's recent HR survey data shows that workers want flexibility and when businesses provided that benefit, HR pros reported the skills of new hires improved, there was less turnover and productivity increased as a result. It's up to CEOs and business leaders to determine what is the best arrangement for their business. HR pros can facilitate optimal decision-making by bringing data about the tradeoffs and the voice of the worker to the C-suite."
Kastle Systems, a New York City-based security company, found that that office occupancy in 10 major U.S. metro areas averaged 44% in the week ending July 27, Bloomberg reported. San Francisco is the leader with an estimated one-third of its workforce being remote, costing the city $400 million in tax revenues last year, according to the Office of the Controller.