Employees are responding to the office comeback… by not coming back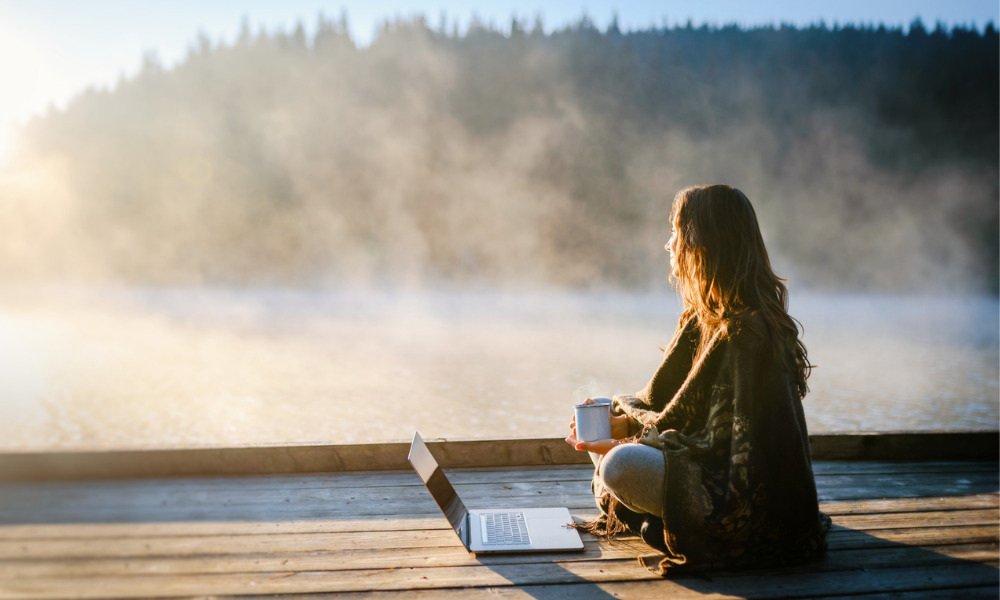 Remote workers across Canada are starting to get invited back to their offices - but a new survey has revealed that employers run the risk of losing staff if they start mandating full-time returns anytime soon.
More than two in five of nearly 1,600 respondents of the Amazon Business Return to Office Report said they would look for another job if their managers mandate office returns, showing how such a policy can also affect company retention.
Only one in eight (12%) of the respondents see full-time office work as an ideal scenario moving forward, according to the report, with three in five (57%) saying they would prefer to either split their time equally between in-office and at home.
Getting these employees to work full-time from an office also be costly and challenging for companies, as the survey revealed that the following incentives would be some of the things to entice employees back to workplaces:
pay increases
more flexible working hours
more vacation
better benefits
Replacing those who would quit because of office work could be difficult for HR too, as respondents said flexible working hours and the capability to work remotely are among the top draws for Canadian employees when looking for a new job.
In fact, more than 55% said they are less likely to accept a job opportunity if the company mandates full-time work from the office. The importance of flexible office hours has grown incredibly over the pandemic, according to the report, and it even trumps workplace culture, growth opportunities, advancement or training, and in-office perks when it comes to factors that job candidates look for in a job opportunity.
Read more: Employees are returning to offices — here's what they want to see
What can employers do?
Nick Georgijev, Country Manager for Amazon Business Canada, said it is clear that employee satisfaction has "changed dramatically" during the pandemic, and that there is no going back to how things were before COVID-19.
"Businesses need to adjust to the many operational realities that come with that," he said in a statement. "Canadian employers will need to consider not just how and when to bring their employees back to the office, but if they should… and how to set that talent up for success from anywhere if they don't return entirely."
According to Georgijev, employers will need to adapt to the demands of their current staff especially when it comes to physical offices.
"Employers need to reconsider everything about their physical working spaces to meet the changing demands of their current and future workforce. That includes everything from their real estate footprint to procurement to technology and supplies," adds Georgijev.
"Those that adapt best and quickest will have a strong advantage, particularly if they provide their teams the means to thrive while working remotely."