The co-founder of Microsoft weighs in on the debate between RTO and remote work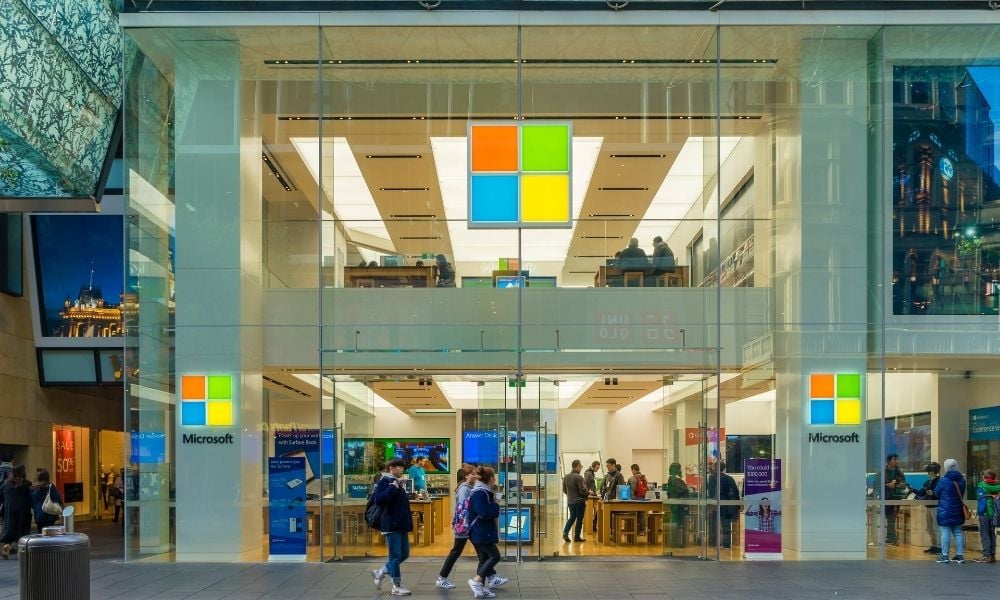 Bill Gates might not be a fan of your company's hybrid work model.
The co-founder of Microsoft and co-chair of the Bill & Melinda Gates Foundation has addressed how employers are providing flexibility to employees in an interview with LinkedIn.
"For a lot of activities, a lot of the time, you don't need to be in the office," Gates said. "I was impressed by how much we could get done on a global basis. The Foundation operated on full speed even though I haven't been to the office in a little over two years."
Despite the success of working remotely, Gates predicts that only a few organizations that will go 100% virtual. Meanwhile, he figures more companies will allow their employees to come to the office once every four weeks for face-to-face meetings.
Read more: Microsoft director: Fill job openings with neurodivergent candidates
Conversely, some organizations have implemented a hybrid model that's "too modest" in his view.
"Saying Mondays and Fridays you can work from home seems not to capture the full benefit of flexibility," Gates said. "Then you have to be in that city because you're going in every week and because all the companies are going in Tuesday, Wednesday and Thursday, traffic is the same. You can't share offices, so some of those are idle some of the time. I applaud the companies that are trying out very different models."
Despite major corporations like Google and Apple reopening their doors and welcoming staff back to the office, data indicates that you shouldn't follow the trend. About two-thirds of Google employees are dissatisfied with the tech giant's hybrid model and 34% said they are considering looking for another job because of the return-to-office (RTO) strategy, according to Blind.
Furthermore, Julia Pollak, chief economist at ZipRecruiter, credits the RTO push for influencing the record number of Americans – 4.54 million – who quit their jobs in March, according to the U.S. Bureau of Labor Statistics.
As employers require workers to return to offices, quits are ticking upwards. A major reason for quitting is to find a remote opportunity. In our recent survey of workers hired in the last 6 months, 14% said they gained the opportunity to WFH through their job move

— Julia Pollak (@juliaonjobs) May 3, 2022
Nearly 90% of employees prefer a role with remote options, according to San Francisco-based PRO Unlimited, an integrated workforce management platform provider. In other words, employers that offer such flexibility will capture 96% of the labor market while those that don't will lose out on 58% of candidates.
Employees in the technology industry, such as those working in Silicon Valley, seem to desire the "WFH" lifestyle more than those in any other field. Roughly two-thirds of tech employees (66%) said they prefer working remotely full time, and 34% said they would only accept a full-time remote role. Just over 60% of network engineers and 47% of software engineers shared the same sentiment.
Last week, Airbnb received praise for giving its workers geographical freedom, both for their professional and personal lives, starting this year. Airbnb co-founder and CEO Brian Chesky noted that the San Francisco-based company is allowing workers to work and live anywhere they choose.
"The world is becoming more flexible about where people can work. We see this in our own business," Chesky said. "We've designed a way for you to live and work anywhere—while collaborating in a highly coordinated way and experiencing the in-person connection that makes Airbnb special."
This seems to be aligned with what workers want, as more than two in five of nearly 1,600 respondents of the Amazon Business Return to Office Report, released in March, said they would look for another job if their managers mandate office returns.