Looking for the best HRIS software? We have curated a list of the top HRIS software solutions available today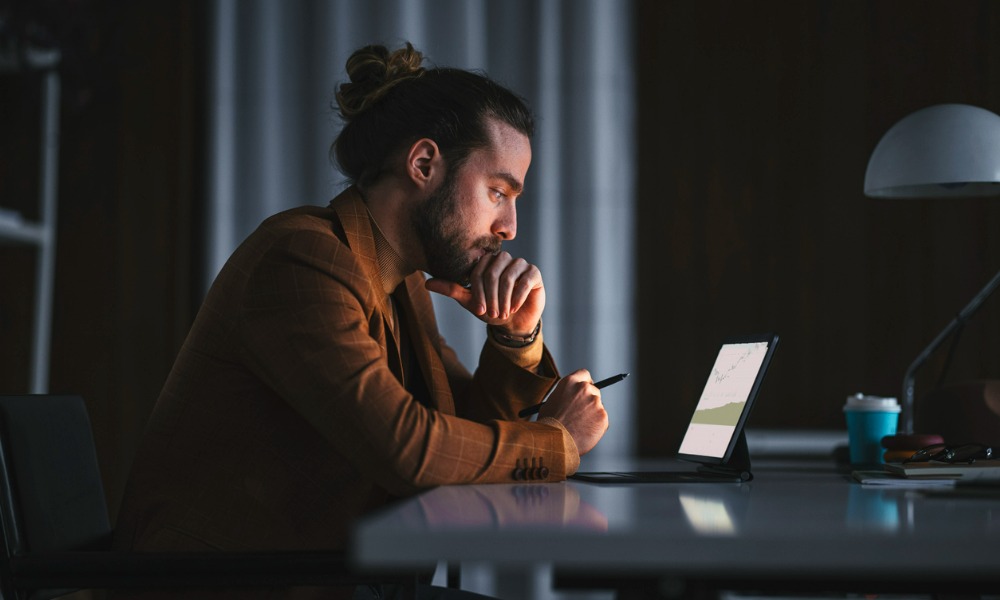 As the world of work continues to evolve and become more complex, it is imperative for HR departments to adapt the right tech and scale alongside it. One HR tool that can help HR teams achieve this is the Human Resources Information System or HRIS for short. An HRIS serves as a centralized platform that simplifies the management of employee data while also providing a host of other core HR functions.
In this article, we explore our top 10 picks for the best HRIS systems currently available on the market, their features, and potential drawbacks. If you are an HR leader or professional who wants to make your HR operations more efficient, read on to learn how each of these HRIS programs can support you in reaching your goals.
Paycor is an all-in-one platform that streamlines HR and payroll tasks for businesses. It offers a comprehensive suite of cloud-based HR tools, including payroll management, HRIS, and HCM, that helps companies manage key employee management tasks such as time tracking, talent acquisition, learning and development, and more.
Paycor Features
Paycor provides a variety of tools aimed at simplifying HR and payroll tasks for businesses. Paycor's key capabilities include:
HR and payroll software functions, such as:

Expense management
HR analytics

Talent management functions, such as:

Recruiting software
Onboarding software

Workforce management functions, such as:

Time and attendance software
Employee scheduling software

Employee experience functions, such as:

Career management software
Learning management system

Benefits administration functions, such as:

ACA reporting and compliance software
Pay-as-you-go workers' compensation
What are the drawbacks of Paycor?
Some users complain how. Paycor charges miscellaneous fees, Although this is pretty typical practice for this software era. The software also lacks popular integrations such as QuickBooks and Xero.
Here's a happy customer story:
We look more into its features and benefits in our Paycor review.
Ideal for: Small and medium-sized businesses that are wanting a straightforward HRIS software solution.
BambooHR is a cloud-based HRIS software that allows HR departments to oversee hiring, onboarding, payroll, benefits, and offboarding all in one place. BambooHR organizes and analyzes employee data throughout the employee lifecycle, ensuring that all data is secure in one database.
With over 50+ third-party integrations, HR teams can customize workflows, approvals, and access levels to suit their business needs.
BambooHR Features
BambooHR offers a robust HRIS system with 5 key features:
HR Data and Reporting
Hiring and Onboarding
Payroll, Time, and Benefits
Integration Marketplace
Employee Experience and Performance
What are the drawbacks of BambooHR?
While BambooHR has strong HR tools, its basic plan does not include hiring, onboarding, third-party integrations, training tracking, custom emails, or applicant tracking systems (ATS), which are standard in some recruiting software. Selling a core piece of software and then adding other features via paid subscription is typical for this industry.
Click this link to check post: Quin Grimes post
If you would like to read more about this HRIS' features, our BambooHR review can help!
Ideal for: Businesses looking for a HRIS system that includes integrated payroll and self-service options for employees.
isolved is an employee experience leader that offers an HRIS technology designed to manage an organization's employee journey effectively. Its intuitive, people-centric software streamlines various HR functions.
With isolved's platform, businesses can enhance their employee experience and enable their workforce to perform at their best.
isolved Features
isolved is designed to support businesses in strategic HR functions, mainly:
Talent acquisition
Payroll and benefit services
Workforce management
Talent management
Other features include:
Customizable payroll process
Electronic employee onboarding
Schedule builder and team calendars
Benefits enrollment and administration
HR reporting
Performance management
What are the drawbacks of isolved?
Its services are primarily focused on the U.S. market. Additionally, the software lacks features such as unlimited pay runs, lifetime accounts, and tip credits. These features are not commonly found for free in most HRIS software, so the omission isn't that big a deal.
To learn more about isolved, be sure to check out our isolved review for an in-depth look at its features.
Ideal for: U.S. businesses that need to manage their employees effectively.
Darwinbox automates HR-related administrative tasks on a centralized platform and provides actionable insights to help organizations build better workplaces.
With features like attendance tracking, payroll management, employee engagement, expense management, and performance analytics, Darwinbox streamlines various HR functions to improve operational efficiency and enhance the employee experience.
Darwinbox Features
Darwinbox supports a wide range of HR functions throughout the employee lifecycle and offers innovative features that set it apart from other HRIS software, such as mobile-first technology, AI-powered tools, facial recognition, OCR for data entry automation, multilingual support, and more. Additionally, Darwinbox Studio provides over 200 seamless integrations to manage data more securely.
Darwinbox's core HR capabilities include:
Employee Onboarding and Offboarding
Time and Attendance Scheduling
Payroll Management
Talent Management Suite
Performance Management
Compensation Suite
What are the drawbacks of Darwinbox?
Online users have reported limited options for data migration from legacy HRMS, difficulty in finding specific features, and the lack of transparency in pricing.
You can learn more about the software's features and benefits in our Darwinbox review.
Ideal for: Businesses looking for a mobile-first, cloud-based HRIS solution.
Ceridian is a cloud-based HR software that helps multinational companies improve efficiency in their HR processes. By combining payroll, HR, benefits, talent management, and workforce management in one application, Ceridian offers a people-centric system that supports the full spectrum of a company's employee lifecycle.
Ceridian offers businesses several benefits, including continuous pay application, comprehensive features, predictive technologies, and an easy-to-use interface with a mobile app for real-time updates.
Ceridian has also received recognition for its HRIS software, including winning a spot in HRD's 5-Star Awards for HR Software.
Ceridian Features
Here are the key features of Ceridian:
Benefits management
Compensation management
Employee database and profiles
Payroll management
Performance management
Recruitment management
Applicant tracking and onboarding
Time and attendance management
What are the drawbacks of Ceridian?
Online users have reported that implementation can take longer and be more rigid than other vendors. Ceridian also has fewer pre-built marketplace integrations compared to some of its competitors. Their team is capable of helping you with these issues.
Don't miss our Ceridian review if you want to learn more about Ceridian's standout features.
Ideal for: Global enterprises that want to enhance their HR operations and build a better employee experience for their employees.
Zenefits simplifies HR, benefits management, payroll, and scheduling for SMBs. It offers an impressive set of features, including time tracking, applicant tracking, and reporting dashboards, making it a comprehensive HRIS software.
What sets Zenefits apart from other HR software is its in-depth benefits administration functionality. It allows HR professionals to shop for plans, design custom benefits packages, and monitor employee enrollment and renewal statuses.
Zenefits Features
Zenefits offers key HR functions including payroll, recruitment, employee engagement, talent management, and benefits administration. Additionally, Zenefits provides the following features:
Onboarding
Compensation management
Performance management
Time and scheduling
People analytics
Compliance management
What are the drawbacks of Zenefits?
One significant disadvantage is that its HR base plans and add-ons have a minimum requirement of five employees. Online users also report that Zenefits has an interface which can be intimidating for small business owners, or those with low software skills.
Our Zenefits HRIS software review goes into more detail about the features that make Zenefits a top choice for HR software.
Ideal for: Small to midsize businesses in need of a complete solution for benefits administration.
BrightHR specializes in providing tailored packages for SMEs. Their software is designed to cover all aspects of HR management, including time management, salary and deductions, holiday requests, and clocking in.
BrightHR Features
BrightHR offers several features that are crucial for day-to-day work. Here are its three primary functions:
Holiday Planner: BrightHR simplifies the process of filing holiday requests, allowing employees to submit their requests with just one click.
Rota Management System: BrightHR serves as a rota management system, enabling managers to efficiently schedule shifts for their team members.
Attendance Checker: BrightHR allows employees to clock in at work, and managers can use it to monitor attendance, record tardiness and absences.
What are the drawbacks of BrightHR?
Online users have reported a somewhat clunky rota system. With a vast range of services on the platform, some users found it challenging to locate specific features at times.
Our BrightHR software review breaks down the key features it has to help you make an informed decision.
Ideal for: Small and medium-sized enterprises that are looking for customizable solutions that can be tailored to meet their unique needs.
Humi is a cloud-based HR software that streamlines HR processes such as recruitment, onboarding, payroll, benefits, and offboarding. It simplifies the management of employee records and ensures compliance with tax and labor regulations, making it a great tool for HR departments.
Humi Features
Here are the core functions of Humi:
Payroll Management
Time and Attendance Management
Benefits Administration
Onboarding and Offboarding
Performance Management
Applicant Tracking
Time Off Management
What are the drawbacks of Humi?
Users have reported that Humi has limited customization options, along with issues relating to unnecessary dashboard features. Another drawback is that the platform may face integration issues with some software.
💡The best leaders are those who are adaptable and open to change. They embrace new ideas and technologies to stay ahead of the curve.

— Humi (@gethumi) April 13, 2023
Learn all about the important features it has our in-depth Humi review.
Ideal for: Businesses that need a straightforward and efficient workforce management tool.
People HR is a cloud-based HRIS platform that is designed to assist HR professionals in efficiently managing their tasks. The platform provides centralized HR management tools, enabling HR teams to manage all key HR operations in one place. People HR also boasts a commendable product base and technical support.
People HR Features
People HR's key features include:
Applicant Tracking
Onboarding
Performance Management
Time and Attendance
Employee Data Management
HR Analytics
Access Payroll Services
What are the drawbacks of People HR?
People HR has limited integrations with payroll and accounting software platforms. Some users have also reported interface and navigation problems, although this is not a widespread issue.
See the full scope of it's features in our People HR software review.
Ideal for: Businesses that are looking for an HRIS software with best-in-class customer support.
Papaya Global's HRIS platform is designed to streamline HR and payroll management for companies with a global workforce.
Papaya Global offers industry-leading business intelligence and analytics to provide real-time insights for cross-border payments, onboarding, and ongoing employee management. The platform also integrates with existing HRIS management tools, providing an automated solution to simplify HR and payroll processes.
Papaya Global Features
Papaya Global's key capabilities include:
Payroll
Compliance
Cross-border Payments
Fraud and Automation
Customized API Integration
API automation
What are the drawbacks of Papaya Global?
Papaya Global's main drawback is its high cost, which can increase depending on the number of services and employees a company has. Additionally, its implementation process takes longer than the industry average, with an estimated three-month time frame to go live with the platform.
Our Papaya Global software review provides a complete overview of the software's key features.
Ideal for: Businesses that need advanced support for their global workforce.
What is the biggest advantage of HRIS?
The advantage of HRIS goes beyond just streamlining HR processes for your company. One of its most significant benefits is the ability to provide detailed analytical insights into your employee data.
By leveraging employee data, organizations can make informed decisions and forecast workforce trends. This data can also be used by key stakeholders to identify areas for improvement and enhance overall workforce planning.
What factors should I consider when choosing the best HRIS for my company? How do I go about finding the HRIS that would be the most effective for my business? These are all valid questions that HR professionals may ponder on in search of the best HRIS for their company.
Choosing an HRIS system requires careful consideration of its features and customization options that best fit your organization's needs. With a plethora of HR software options available, it is essential to evaluate which features are necessary for your organization and how the platform can be customized to meet your specific requirements. By taking these steps, HR managers can select the best HRIS system that can effectively streamline their HR processes and enhance overall productivity.
If you are still uncertain about HRIS software, our article provides a comprehensive overview of HRIS systems, covering its types, advantages, and the expenses associated when investing in one. If you would like to explore more HR software options, make sure to take a look at our HR software reviews section.
Do you have experience using any of the HRIS software listed above? Let us know your thoughts on the best HRIS in the comments section below.