Read our isolved review to determine if this is the right HRIS software for your company's needs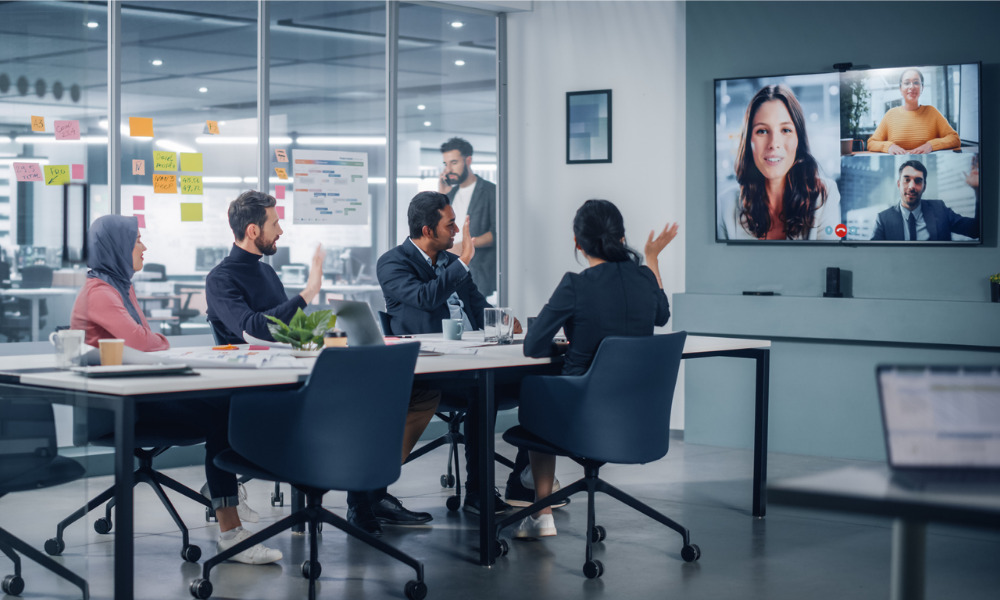 By prioritizing providing businesses with a positive employee experience with consumer-grade technology, isolved is a cloud-based HRIS solution that modernizes the employee experience platform. It seamlessly manages an employee's human resource/employee journey while also allowing organizations to future-proof their processes — from payroll and compliance to talent acquisition and workforce management.
In this isolved review, HRD will take a deeper look with isolved's varying features and solutions that enables businesses to enhance their current employee experience management systems. We will also analyze the way how isolved can manage and strengthen employee talents with their accurate and efficient payroll, HR, time, and benefit management systems.
As an employee experience leader, isolved provides an intuitive, people-centric HRIS technology that delivers and manages an organization's employee journey intelligently across different employment phases. From talent acquisition, HR and payroll, benefits, workforce management, time management, and talent management functions, isolved aims to help businesses employ, enable, and empower their workforce by transforming their employee experience from better to best.
isolved People Cloud supports your business' employee experience management system by enabling collaboration, engagement, productivity, compliance and other similar HR software functions, such as:
Efficient workforce management: Offering an intelligently-connected platform that delivers secure employee information that eliminates data errors and redundancies, isolved People Cloud supports employers from onboarding and acquisition to offboarding. It also allows mid-level interview progress reports, such as stay interviews, to develop employee engagement.
Employee experience platform: isolved People Cloud enables employers to engage employees with a purposeful, collaborative work culture using employee experience-based technologies and software that supports user experience, fast feedback, and unique engagement tools.
Future of Work readiness: isolved People Cloud allows employers to acquire workforce insights and reports to assess quality and quantity, improving overall business efficiency, determine ROIs, and increase profitability in a future-proof HCM platform.
Intelligently-connected system: isolved People Cloud uses a modern, user-friendly interface that focuses on easing both employers and employees towards a better employee experience.
Established in 1986, isolved HCM, LLC is a private company that specializes in the computer software and business support services industry. Originally entering the business support services industry to help organizations navigate the advent of the Consolidated Omnibus Budget Reconciliation Act (COBRA), isolved continues to be one of the largest providers of healthcare benefits more than 35 years after COBRA's enactment.
In 2012, isolved Payroll, a human capital management (HCM) platform that focused on payroll and time clock solutions was distributed — helping customers to exceed their HR-related goals by reforming their employee experience management systems. Since then, isolved has created isolved People Cloud, an intelligently connected HRIS platform that allows a wide range of HR, insurance, financial wellness and benefits services that caters to 1,870 partners and their 5,400,000 plus employees and all over the United States.
Headquarters address: Charlotte, North Carolina 28277, United States
Year established: 1986
Number of employees: 1000+ employees
Office locations: Charlotte, North Carolina, Salt Lake City, Utah, Phoenix, Arizona, San Diego, California, Dubuque, Iowa, West Des Moines, Iowa, Danvers, Massachusetts, and Coldwater, Michigan.
Key people: Mark Duffell (CEO), Amy Mosher, (Chief People Officer), Todd LaFever (President and Chief Operating Officer), James Norwood (Executive Vice President, Chief Strategy Officer), Lina Tonk (Chief Marketing Officer), Brian Lindstrom (Chief Financial Officer), Pragya Malhotra (Chief Product Officer), Stu Story (Chief Sales Officer), Michael Flannery (Senior Vice President, Chief Customer Officer).
In the post-pandemic world, employee experience management systems have become crucial in building a positive work environment in a hybrid and/or remote workplace model. Though isolved People Cloud is known as one of the integral HRIS software, there are other competitors in the business support industry that could possibly be a better fit to your employee experience management needs, such as:
To learn more about how you can ascertain the employee experience management needs of your business, read more about the ins and outs of HRIS software technology.
Committed to serving and supporting businesses with their employee experience management platforms, isolved provides different businesses in various industries with HCM system advancements in payroll, workforce and talent management, and talent acquisition.
isolved People Cloud serves businesses on differing industries, such as:
Professional and business services
Healthcare services
Manufacturing
Financial services
Construction and engineering
Retail
Hospitality
isolved People Cloud also supports businesses managing their employees regardless of employee size — whether they be small, medium or large.
Small businesses: 100 employees or fewer
Medium businesses: 101 to 499 employees
Large businesses: 500 employees or greater.
In terms of well-known businesses, those using isolved People Cloud for their HRIS software needs include:
The Arbor Company (Healthcare)
Tanner Clinic (Healthcare)
Christensen Essig Taxes and Accounting (Financial services)
Niets: The International Justice & Public Safety Network (Professional services)
ThermoDyne (Manufacturing)
Florida Concerned Care LLC (Hospitality)
The Ford Agency (Professional services)
Center of Illinois Home Healthcare (Healthcare)
Division 5, LLC (Manufacturing)
ASA College (Professional services)
Hoagland Longo (Professional services)
For more information on which businesses use isolved People Cloud, read more at their testimonial page.
isolved People Cloud allows businesses to experience a better employee management system by using its different human capital management software features that support a wide range of HR functions while also offering a centralized place to manage recruitment, payroll, benefits administration, time keeping, and other similar functions.
To help businesses, isolved People Cloud focuses on the following HR strategic functions:
Talent acquisition: Conveying a positive employee experience by imparting the culture and values of your business and establishing a quick time-to-value in onboarding employees, isolved allows your business to attract, hire, and onboard the best talent.
Payroll and benefit services: Payroll can be difficult to process with today's digital-based banking and financial system. However, with isolved payroll and isolved benefit services, employees can do self-service actions to manage compensation and quickly assess their pay and employers can process payrolls to reduce the burden of keeping up with employment tax rates, calculating liabilities, creating and accessing reports, and making payments.
Workforce management: In an evolving digital work landscape, employers may find it difficult to manage their employees. isolved allows employers to accurately track and process time, attendance, and expenses of your business' workforce as well as create avenues for employees to participate in collaborative scheduling, expense submittals, and payroll integration.
Talent management: While hybrid and/or remote work models are becoming a norm, employers can use isolved's People Cloud to enable employees to stay connected, share ideas, seek feedback, and collaborate to improve your business' productivity and performance. It also allows employers to share training programs for its employees as well as give them platforms to share ideas, innovate work processes, and grow their employee journeys.
Other features include, but are not limited to:
Customizable payroll process
Applicant tracking and hiring
Electronic employee onboarding
Timekeeping and time off tracking and/or leave and attendance management
Schedule builder and team calendars
Benefits enrollment and administration
Expense reimbursements
Certification, trainings, and license tracking
Adaptive employee experience portal (self-service)
Asset management
HR reporting with customize reports, integration with external data
Performance management
Succession planning
isolved People Cloud is a software as a service (SaaS), cloud or web-based application that allows businesses to manage employee experience with a user-friendly platform. Its mobile application, isolved, can run on mobile devices that run operating systems such as Apple iOS, Android, Windows Phone, Blackberry, and mobile web.
To know more about how the platform is used, the following videos allows future employees and employers to navigate the isolved People Cloud platform:
Is isolved legit? There are different HRIS software tools out in the market now that digital workplaces have become the norm. If you're looking for a platform that can simplify and streamline your HR functions, isolved is among the most popular pieces of HR technology available right now.
If you are really thinking about whether or not it is the right tool for your company, here are a number of the benefits we have seen with the tool, and read in customer reviews:
Accessibility: isolved People Cloud can be accessed anywhere and anytime, using both the platform's web-based app and their mobile app, making it friendly for users and HR administrators to manage updates.
Ease of use and UI: A majority of users say that isolved People Cloud's ease of usage and user-friendly interface is a key aspect of choosing the software over other competitors. UI and navigation is also lauded for how clean, intuitive yet simplified it seems compared to other competitors.
Employee lifecycle management: The different features and customizable tabs that allows for better employee lifecycle management by business-owners makes isolved one of the most competitive in the market.
Onboarding: New employees that are beginning to use isolved People Cloud avow the ease of adaptability and ease-of-use that the platform provides.
Payroll and HR management: One of the traits that reviewers have noticed is how integrated payroll management and workforce management is, mentioning that the seamless transition and synchronization between these various features allows for better employee experience.
Some users of the tool have commented on the customer support and customizations of the software to not be meeting their expectations, but we have not personally experienced issues such as this. this is still a very viable piece of HRIS software, it's just coming to come down to whether or not it meets all the needs of your HR team.
Do you have any experience using the isolved People Cloud platform? Share your feedback in the comments box below.