This BrightHR review will help you determine if this is the right HRIS system for your company's HR tech needs.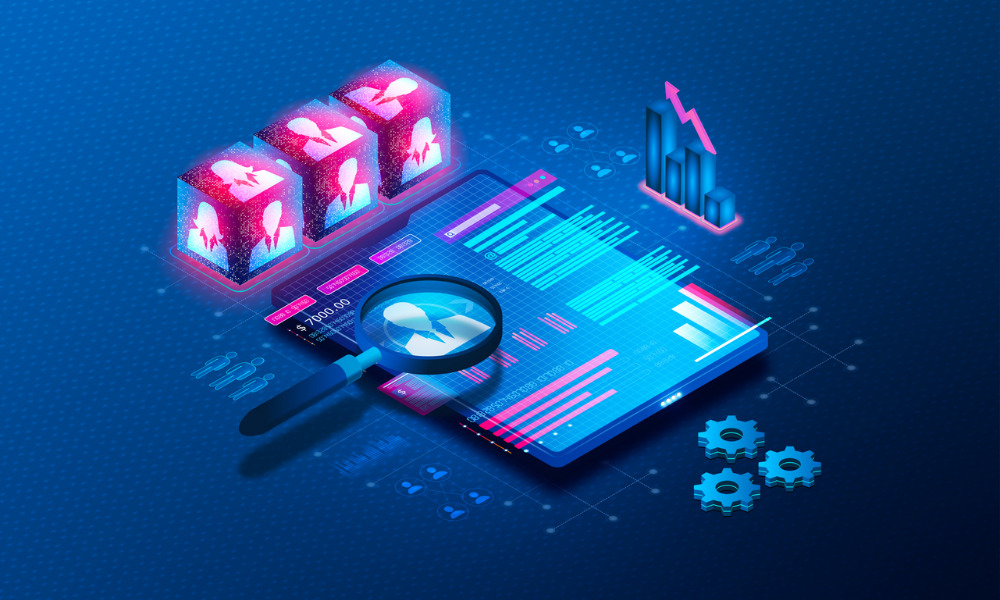 With the ever-changing HR landscape, having the right tools to manage your human resource needs properly is critical. One thing that you should consider having is an HRIS (human resource information system) platform. This software will help you manage everything—from payroll to paid leaves, from coaching to providing incentives for employees to make them happy and productive.
This BrightHR review will look at a number of its features, its mobile application, and how this software can help you manage your day-to-day HR needs. By the end of this review, you should have a very good idea of whether or not this is the right HRIS software for your company's purposes.
Founded in 2015, BrightHR is considered one of the leading HRIS service providers in the UK today. Their HR and health and safety software are used by almost 100,000 businesses worldwide.
Meanwhile, as a company, it offers several products that help businesses, big and small, with their HR needs. Their product offerings can be divided into two (2) categories: Software and HR Support Services.
Here is the list of software that BrightHR offers:
BrightHR
BrightSafe
People Navigator
Bright Exchange
BrightHR Lightning
Here are their support services:
Bright Wellbeing and Counselling
BrightAdvice
BrightBase
As an overview, the software bundle primarily focuses on the core HR needs:
Organizational Management
Benefits Management
Compliance
Time, Attendance, and Paid Time Off
Salary Structures
Expense Management
We will discuss each briefly in the following sections of this article. Here's a video of the basics of how it works:
The app has several functions which are essential to everyday work. Here are the three (3) primary functions of the app:
As a Holiday Planner – One of the app's most popular uses is to file holiday requests. The software allows the employee to file holiday leaves with just one click of the button. Once the leave has been filed, the app will notify the HR manager or team lead for approval. The application allows the manager to see the number of people who filed for holiday leaves on a particular date, enabling them to prevent understaffing.
As a Rota Management System – The application also serves as a Rota management system that allows the manager(s) to effectively manage shift schedules for personnel.
Attendance Checker – The app can also be used in clocking in at work. The app allows managers to check employees' attendance and record tardiness and absences. This feature has become more interesting since it will enable employees to submit medical records and certifications using their mobile devices. Keeping records is also easy since it uses cloud technology to store valuable information.
The program also allows integration with other HR software that your company may already be using. However, there may be some technical issues when it comes to compatibility. Furthermore, as of the moment, the software doesn't have an e-learning aspect, which some customers are looking for.
Here are some other interesting features and their names:
BrightSafe: Focuses on occupational health and safety at the workplace. This allows the health and safety managers to ensure that the company complies with the regulations imposed by the Government regarding occupational health and safety at the workplace.
People Navigator: Also known as Turbo Talent Navigator, this new product was designed to simplify hiring and onboarding. This allows HR directors or hiring managers to quickly post job vacancies, process new applications, and store applicant's records (cover letters and CVs) in the cloud for safekeeping.
Bright Exchange: With the rise of e-commerce, the developer also ventures into e-commerce solutions—the Bright Exchange. The company boasts of helping more than 90,000 businesses worldwide to advertise their business to potential clients. This service also allows employees of companies that use the package bundle to get discounts from Bright Exchange store partners.
BrightHR Lightning: This AI-powered software allows HR practitioners to get critical HR advice fast and for free. The company says this is the first of its kind in the UK.
Bright Wellbeing and Counseling: This service is an employee assistance program designed to cater to employees' health and wellness needs.
BrightAdvice: This 24/7 legal and HR service allows companies to seek expert HR and legal advice from experts for an affordable price.
BrightBase: An extensive library with all the information and templates an HR practitioner needs. These are all additional features which you can purchase separately from the main BrightHR software.
These are all features which can be purchased separately from the main BrightHR software. They all integrate seamlessly to give you an even more complete HRIS platform.
The software is also friendly for people working remotely since it has been designed to allow work-from-home employees to scan the QR code to log in.
Is the BrightHR app useful?
Among its software, the most popular is the app. The company launched its mobile app on October 2020. The reason why a mobile app may be beneficial to your company is that you could have employees who are not near a computer all hours of the day. Think about people who work in construction, Or those with workers in remote areas. This could also apply to your company when you send your office employees off to a trade show.
For companies already using BrightHR as HRIS, the app is free to download through Google Play or the Apple Store.
How secure is BrightHR?
The app has end-to-end encryption to ensure that all private and confidential information is safe and secure. There are no signs of any past security breaches.
Does BrightHR do payroll?
Another common question when BrightHR is being discussed is whether it can do payroll. The company has software for payroll reporting called Payroll Navigator, which is very helpful in creating accurate and reliable payroll reports.
A part of the Peninsula Group of Companies based in Manchester, England, the company was established by Peter Done in 2015. Alan Price is currently serving as its CEO and COO.
Since its inception over 5 years ago, the company's primary target has been SMEs, helping them with their HR needs. The company has expanded its products and services, adding expert legal advice and free HR information. This enabled the company to attract over 90,000 businesses in the United Kingdom, Ireland, Canada, Australia, and New Zealand.
Headquarters: The Peninsula, Victoria Place, Level 9, Manchester, Manchester M4 4FB, GB
Year Established: 2015
Number of Employees: 51 – 200+ (based on LinkedIn info)
Global Locations: United Kingdom, Ireland, Canada, Australia, New Zealand
Number of Businesses Served: 90,000+
Number of Users: No Information Available
Key People: Alan Price (CEO & COO), Alastair Brown (Chief Technology Officer), Jenny Marsden (Associate Director for Services), Alex Maher (Associate Director for Technology)
BrightHR Competitors
However, this is not the only company that offers HRIS solutions to help businesses manage their workforce and ensure productivity while maintaining good company culture. If you're looking for an alternative, you may also check on their competitors:
For more than seven years, the company and its products have earned the trust of its consumers by providing them with a technology that is easy to use and fits their HR needs.
Since the company was conceived with SMEs in mind, the packages available to consumers are usually tailor-made to ensure that all aspects of human resource management are covered—from time management, salary and deductions, holiday requests, and clocking in, among others.
As HR Managers, it is essential to cultivate a healthy working relationship among the organization's members to avoid the formation of toxic office culture, such as clique culture, which negatively impacts your organization. Companies should create a culture of trust and inclusivity to create a safe, happy, and productive workplace. The right software can help you do this.
Streamlining HR processes and cultivating a good company culture is a good combination of ensuring productivity and maintaining harmony in the workplace. BrightHR could very well be the piece of HRIS software which helps you accomplish these goals. If you are unsure, learn more about HRIS software in our guide.
Are you a business or organization that uses BrightHR as your HRIS? We would love to hear about your experience and reviews about this software. Please share your rants and raves in the comment section below.