Read our Darwinbox review to determine if this is the right HRIS software for your company's needs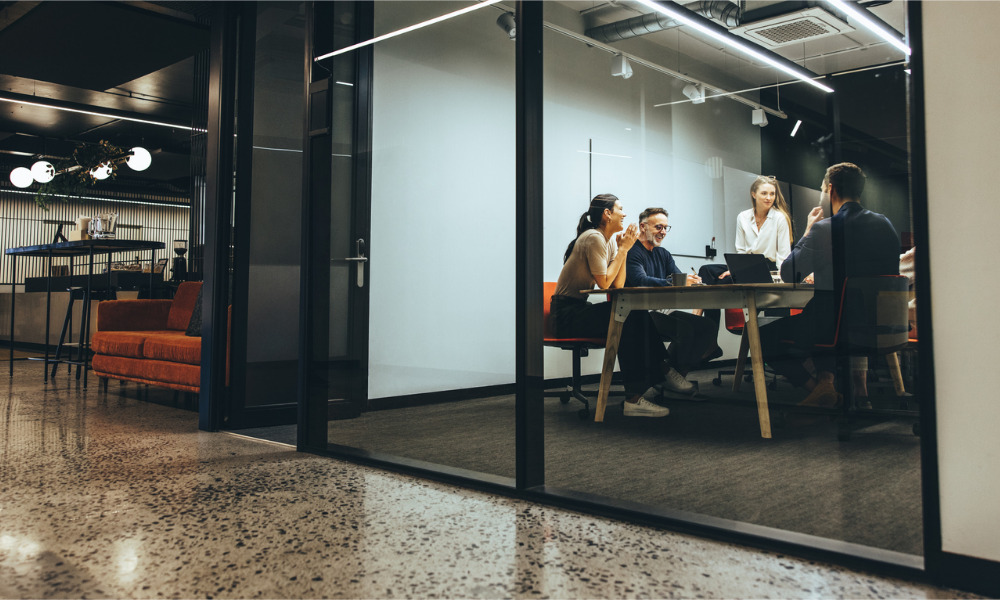 Pioneering in Artificial Intelligence (AI) powered innovations, Darwinbox offers organizations and businesses with a one-stop-shop HRIS software designed solely to handle HR-related administrative functions such as attendance tracking, payroll management, employee engagement, expense management, talent management, and performance analytics on a centralized platform.
Using a cloud-based integrated HR platform that automates and simplifies various processes from the whole HR journey from recruitment and time schedule management to workforce management. Darwinbox seamlessly streamlines the process by combining highly configurable workflows, using HR Voicebots, Advanced Talent Analytics and Management Suites, as well as OCR processing for documents and expenses to adapt to the modern digital workplace.
In this Darwinbox review, HRD will take a deeper look into Darwinbox's unique features and solutions that allows organizations to handle and deliver the best employee experience and adoption possible. We will also analyze the way Darwinbox pioneers HR-related software innovations in its centralized platform to navigate through the hybrid and/or remote workplace model.
As a global leader of innovative and digital HR employee experience management systems, Darwinbox uses a flexible, robust, and global HCM platform that allows enterprises to automate their day-to-day HR processes, simplifies human interactions, and delivers actionable insights to build better workplaces.
Darwinbox supports your business' HR management processes by providing HR-related solutions for every HR-related function such as:
Employee onboarding and offboarding
Employee support and helpdesk
Time and attendance scheduling
Payroll management
HRMS suite
Talent Management Suite
Performance management
Travel and expense management
Compensation Suite
Remote Work Suite
Return to Work Suite
We are extremely pleased to be the #HRTechPartner for K-HA, an org that is building high-quality communities for all. We are helping the housing company build a stronger #EX, brick by brick, with smooth HR service delivery and robust HR tools. Here's to an amazing partnership! pic.twitter.com/9NfdUHqCZk

— Darwinbox (@thedarwinbox) February 7, 2023
Founded in 2015, Darwinbox is a Software as a Service (SaaS) platform that provides a simplified and mobile-centric HR Tech experience driven by Artificial Intelligence and Machine Learning. Seeing the lack of HR technologies that allows for significant systematic functioning for their HR departments, Darwinbox initially provided attendance and payroll solutions for India-based businesses.
Who owns Darwinbox?
Darwinbox was founded by the three friends Paleti, Peddi and Chennamaneni in Hyderabad, India.
Jayant Paleti, Co-founder and Head of Sales
Chaitanya Peddi, Co-founder and Product Head
Rohit Chennamaneni, Co-founder and Head of Operations
As friends who studied at the Indian Institute of Management, Lucknow and co-workers at Ernst & Young's Business Advisory Services, Paleti, Peddi, and Chennamaneni launched Darwinbox to provide automated and streamlined solutions to difficult and complex HR-related processes. Raising enough seed funding in 2016 and recently joining the Indian billion-dollar businesses at 84th place.
Headquarters address: HITEC City, Telangana - 500081, Hyderabad, India
Year established: 2015
Number of employees: 700+ employees
Office locations: Mumbai, India, Pune, India, Gurugram, India, Bengaluru, India, Manila, Philippines, New York, United States, Singapore City, Singapore, Jakarta, indonesia, Ha Noi, Vietnam, Dubai, United Arab Emirates, Kuala Lumpur, Malaysia, Bangkok, Thailand, Riyadh, Saudi Arabia.
Key people: Rohit Chennamaneni (Co-founder and Head of Operations), Jayant Paleti (Co-founder and Head of Sales), Chaitanya Peddi (Co-founder and Product Head), Juancho Jerusalem (Vice President and Head of APJ Expansion), Vijayshankar Ananthanarayan (Vice President and Global Head, Transformation).
Who are Darwinbox's competitors?
In the post-pandemic world, innovative HR management platforms have become crucial in building a positive work environment in a hybrid and/or remote workplace model. Though Darwinbox is a world leader in highly innovative HCM software, there are other competitors in the business support industry that can be a better fit to your HCM needs, such as:
Paycor
BambooHR
iSolved
Ceridian
Zenefits
BrightHR
Humi
People HR
Papaya Global
Is Darwinbox a good company?
Although Darwinbox is posed as one of the leaders in HRIS platforms, employees from different locations from different offices around the world offer highly positive reviews of their experience working for and using Darwinbox.
Darwinbox is an HRIS solution that offers various features that support a wide range of HR functions done across the whole employee life cycle — including payroll, recruitment, employee engagement, talent management, people analytics, and core HR operations. Read our article on what HRIS software tools are so that you can better understand how they work and which one your company should choose.
Darwinbox supports your business' HR management processes by allowing businesses to provide various solutions through information technology-related innovations that other HRIS software does not provide, such as:
Mobile features: Darwinbox empowers employees with its Mobile-first HR technology, enabling employees to gain independence and find the time to achieve things at work at the convenience of your hand.
Artificial Intelligence: One of the newest emerging technologies in digital workplaces, Darwinbox enables human-centered AI that uses neural technologies to meet your organization's goals by driving better employee experiences, creating insightful HR-related decisions, and allowing organizations with agile and predictive organizational design.
Facial recognition: Using facial recognition software and technologies, Darwinbox allows employees to use effective AI-powered, touchless attendance infrastructure that eases tracking as well as minimizes errors and proxy punching.
Voice Bot: Darwinbox uses Voice Bot 'Darwin', a UI-heavy HR innovation that allows Darwinbox to reduce time-to-action, engage employees, and enhance employee experiences through highly intuitive AI using voice-based inputs.
OCRs: Optical character recognition, typically used in publishing-related industries, is a new innovation started by Darwinbox to lessen the burden of data entry during integral HR-related processes during onboarding and/or employment. Uploading documents through the document scanning feature allows HR officers to populate fields in both expense-related reports and onboarding-related documentation.
Multilingual support: Darwinbox, a global HCM software, takes pride in serving employees across more than 90 countries — allowing the platform to support multiple languages to ensure businesses can get a localized and enhanced user experience.
Whatsapp integration: Designed to bring convenience and reinvent the enterprise tech experience, Whatsapp for Business on Darwinbox allows employees to receive information- and action-based notifications on HR-related information such as leave approvals, employee recognition milestones, and work anniversaries.
Darwinbox Studio: Darwinbox provides more than 200 seamless integrations in its platform to have a more secure way to traverse the data management process.
By providing more than 700 plus customers with around 2.1 million users in 90 plus locations all over the world, Darwinbox continues to be the leading HRMS platform due to its mobile-first system and innovative technologies. Its mobile application can run on mobile devices that run on operating systems such as Apple iOS, Android, and mobile web.
Darwinbox serves businesses on differing industries, such as but not limited to:
Education
Financial services
Manufacturing
Retail
Professional and business services
Healthcare
Real estate
Telecommunications
Media and Internet
Government
Transportation
Law firms and legal services
Darwinbox also supports various enterprises in managing their employees regardless of employee size — whether they be medium or large.
Medium businesses: 101 to 499 employees
Large businesses: 500 employees or greater.
In terms of well-known businesses, businesses who uses Darwinbox include:
Robinsons Bank (Financial services)
Cebu Pacific (Airline services)
NutriAsia (Manufacturing)
United Industrial Corporation Limited (Manufacturing)
Universal Robina (Manufacturing)
Shakey's (Food)
Summit Media (Media and Internet)
Calvin Klein (Clothing and Fashion)
Nivea (Manufacturing)
JG Summit Holdings (Financial services)
Bristol Myers Squibb (Manufacturing)
Radix (Manufacturing)
Mahindra Logistics (Transportation)
As a disruptive innovator in the HRIS tech industry, Darwinbox allows its mobile-first, cloud-based platform to streamline the end-to-end HR processes across the employee lifecycle — from onboarding to offboarding. With the use of an agile platform accessible through various mobile devices, users can:
create employee databases
schedule company calendars
form organizational charts
set up career pages
source various talents from different channels
manage future employees throughout the hiring process
use geofencing and facial recognition-based attendance marking
develop goal cascading and modelling tools
manage social network and feedback
support financial tools related to payroll management
Compensation
employee reimbursement
benefits management.
To know more about how the platform is used, the following video shows a little about navigating the Darwinbox platform:
The numerous HRIS platforms that dominate in the market have become integral considerations for new businesses now that digital workplaces have become the norm. If you're looking for a platform that can simplify and streamline your HR functions, Darwinbox is among the most innovative HRIS platforms in the HR Tech industry.
If we were to list what the software excels at, based on what we have looked at and on customer feedback, we would say it looks like this:
Mobile-first centric platform: Darwinbox can be accessed anywhere and anytime, using the platform's mobile application, making it easier for users and HR administrators to manage updates on-the-go.
Ease of use and UI: Employees say that Darwinbox's ease of use and simple, user-friendly interface is a factor in choosing the platform over other competitors. UI is also readily understandable and no instruction and training is required for use.
Employee lifecycle management: By accessing its different features, Darwinbox allows employees to conveniently mark attendances through facial recognition software, submit reimbursement requests through OCR scanning, access HR documents, and view compensation details.
Payroll and benefits: One of the pros of reviewers is how various features in Darwinbox allows employees to facilitate compensation and benefits-related HR tasks.
Many people are starting to see the uses of artificial intelligence in HR technology is a positive, and Darwinbox is at the cutting edge of this.
Are you unsure if this is the right HR software for you? See the rest of our HR software reviews at the link. You're bound ot find something that will help your company!
Do you have any experience using this HR software? Share your own Darwinbox review in the comments box below.