This review will give you an overview of Humi, a cloud-based HRIS based in Canada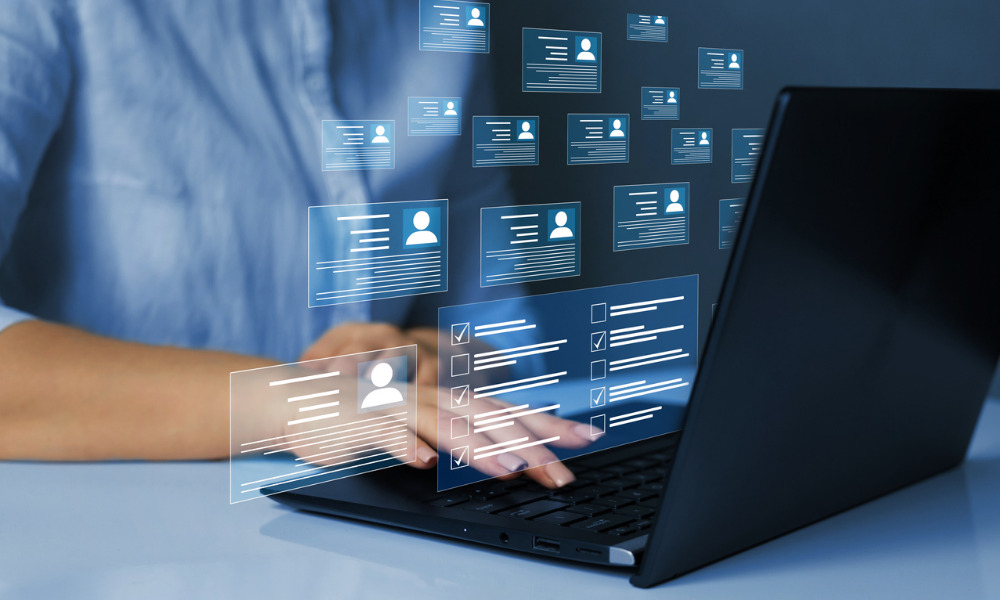 Humi is a cloud-based human resource software developed by a Canada-based software development company, with the same name. It has been designed to handle core HR processes such as recruiting, onboarding, payroll, benefits, and offboarding.
Since its inception in 2015, the company has been disrupting the Canadian HR software market, earning positive reviews from its clients. We will discuss its core strengths and applications and see if this is the right human resource software for your company.
Running a business is tough, and a great HR tool can help you focus on expanding your business and improving your staff. Good HR software is a great help to ease the burden of paperwork and the safekeeping of employee data. The software offers an all-in-one solution for the company's HR needs—from payroll to offboarding process when the employee separates from the company.
The software's main goals are:
The elimination of tons of paperwork, such as multiple spreadsheets for recording and keeping daily processes and transactions within the organization
Easy tracking of employee data and other critical information within the company
Auto-update of data and smooth information dissemination if there's any change in records
Safe and secure storage of sensitive information
Self-service (when it comes to employee information updates)
If you are a company in Canada, you may have heard about Humi already as it primarily is targeted to local companies.
How does Humi work?
Like any other HR software, Humi focuses on core HR functions that a company needs to manage employee records and streamline HR processes effectively. Here are the key functions of this all-in-one HRIS platform:
Payroll Management: It provides automated payroll management, enabling businesses to calculate and process payroll accurately and on time. It automatically calculates taxes, deductions, and benefits, reducing the chances of errors. The payroll management system also automatically remits tax deductions to the CRA, easing the burden for those in charge of filing taxes. Meanwhile, the payroll management system also provides a multi-province payroll feature, excluding Quebec.
Time and Attendance Management: This feature enables employees to clock in and out using a time clock or mobile app, making it easier for employers to track employee hours and calculate their pay.
Benefits Administration: The program streamlines benefits administration by providing employees with a self-service portal, enabling them to manage their benefits, request time off, and update their personal information.
Onboarding and Offboarding: The system provides a streamlined onboarding process, enabling businesses to manage new hires, complete paperwork, and set up new employees with ease. It also includes an easy offboarding process for outgoing employees.
Performance Management: It also provides tools to manage employee performance, set goals, and track progress. It enables businesses to conduct performance reviews and provide feedback to employees.
Applicant Tracking: Tracks applicants, enabling businesses to manage job postings, resumes, and candidate information in one centralized location. However, this is done through integration with other partners.
Time Off Management: Enables businesses to manage employee time off requests and approvals, track remaining balances, and view employee schedules.
You can watch this video to get a better sense of how you can run your payroll management using the software:
Humi Login overview
The Humi Login provides a secure gateway for employees to access their personal information, payroll, benefits, time off requests, and other HR-related data. Like any other portal, the employee must provide their unique username and password to access the employee account.
Once logged in, employees can access their payroll information, including their pay stubs, tax information, and deductions. This feature provides transparency to employees, enabling them to verify that their payroll information is accurate and up to date.
Employees can request time off and view their time off balances through their dashboard. This feature streamlines requesting time off, allowing employees to submit their requests directly through the Humi Login portal.
As an HRIS, Humi creates an easy environment for HR managers and the workforce, as it simplifies the HR processes and takes care of important tax and labor compliance. Here are the major benefits of using this HRIS:
Increased Efficiency: Streamlining HR processes is key for efficient workforce management. This system streamlines HR processes, thus saving time and reducing errors. It eliminates manual data entry and provides a centralized database for all employee information.
Improved Compliance: Using the platform ensures compliance with labor laws and regulations. This reduces the risk of penalties and fines, which is critical to avoid losses and legal problems.
Enhanced Employee Experience: A self-service portal enables employees to manage their information and benefits, reducing the administrative burden on HR staff. This also gives the employees some freedom in managing their information.
Better Data Management: Its centralized database for all employee information enables businesses to make data-driven decisions based on available data.
Customization: Humi HRIS offers customization options, enabling businesses to tailor the software to their unique HR needs.
Mobile App: Its mobile app, Humi Go, enables employees to manage their information and request time off from anywhere. This is critical, especially for those who are working remotely. The mobile app is available both in Google Play and Apple app stores.
Data Security: The HRIS also ensures data security through encryption, secure data centers, and regular backups.
Humi HRIS software downsides
While the software has its core strengths, it has some limitations, too. Here are the common limitations of the system that some of the customers pointed out:
Limited Customization: Humi has limited customization options, making it quite difficult for businesses with unique HR requirements to adapt to the software. One of the things that customers want is to have the fillable document integrated into the system to be "friendlier." Editable PDFs can be helpful, but customers usually encounter formatting issues. Moreover, there are instances of features available on the dashboard that the customers do not feel they need.
Integration Issues: The platform may face integration issues with other software, requiring businesses to enter data or use third-party integration tools manually.
The software currently works hand-in-hand with the following service providers to enrich their dashboard:
Indeed
Workable
Voilà!
Greenhouse
Zapier
Nevertheless, the company is prompt in providing support to those who need deeper understanding and technical support, especially regarding integration and customization issues. This is critical since technical support is one of the most common causes of customer complaints.
How much does Humi cost?
Another plus point with this software is pricing. The price starts at $6 per employee, and they charge their clients monthly rather than annually. All prices are in Canadian Dollars (CAD) as the company primarily caters to Canadian businesses.
Headquarters: 207 Queens Quay West, Suite 400, Toronto, Ontario M5J 1A7, CA
Year Established: 2016
Size (number of employees): 200+
Global Locations: N/A (Company serves only Canadian clients)
Businesses served: No information available
Number of users: No information available
Key people: Kevin Kliman (President & Co-founder), Simon Bourgeois (CEO & Co-founder), Drew Millington (CRO & Co-founder), Matt Loszak (Co-founder), Andrea Barlett (VP for People)
Humi Competitors
Competitors of Humi include:
A robust HR management software, it provides a comprehensive solution for businesses looking to streamline their HR operations. Its features, such as payroll management, time and attendance tracking, benefits administration, onboarding, and performance management, provide an end-to-end solution for managing HR processes.
Since its inception in 2016, the company has effectively provided small, medium-sized, and large companies with the tools to manage their workforce, especially in the abovementioned areas. Its key strengths are centralization, customization, and integration, which are needed to ensure that all aspects of HR work are met. With its mobile app, Humi Go, remote employees can easily clock in and file holiday requests anytime, anywhere.
If you're still not sure if this is the right HRIS platform for you, we invite you to take a look at our guide to HRIS software to better determine what you need.
Are you a company in Canada that uses Humi? What are your thoughts about it? Is it worth a try? Please share your experiences, insights, and criticisms or suggestions about this HRIS in the comments below.