Looking for the best HCM software? Unlock the power of your workforce with our top picks for HCM software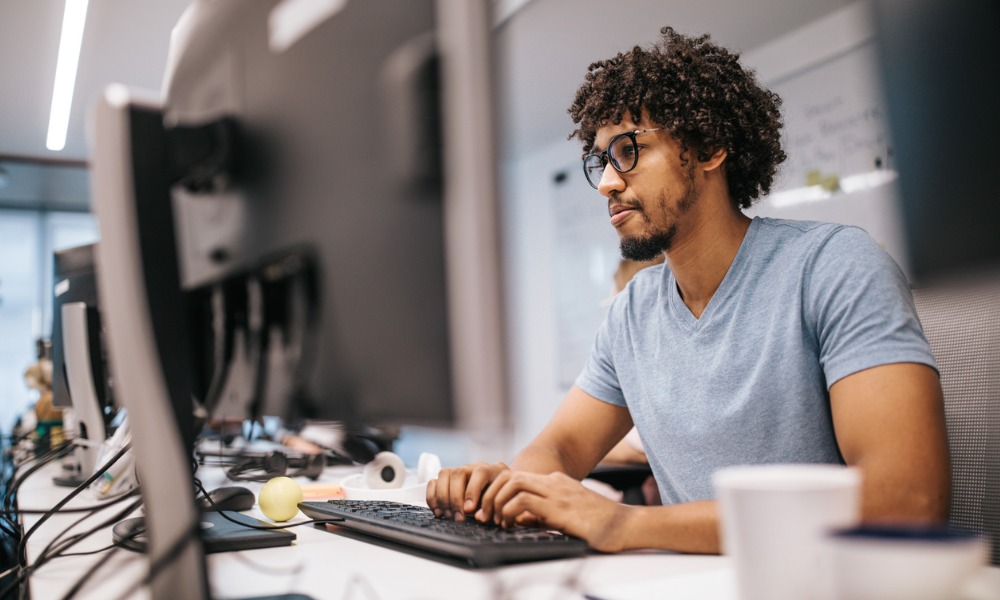 For organizations looking to manage their human capital more effectively, HCM software can be a game-changer. These solutions offer a range of benefits, including improved employee engagement, increased productivity, and better retention rates. HCM software can also help identify top talent and provide insights into workforce trends. By automating key HR processes and providing advanced analytics, HCM software can enable HR teams to take a more strategic approach to managing their human capital.
In this article, we list our top picks for HCM software currently available in the market. We will delve into the features and benefits of each platform to help HR leaders and professionals find the best solution for their business needs. If you're looking to optimize your organization's human capital management, you're in the right place.
ADP has been a provider of HCM solutions to businesses for many years. Their software solutions are developed to cater to the dynamic needs of today's workforce, and they offer integrated technology platforms that support all aspects of human capital management.
ADP offers HR software solutions and expertise to organizations of all sizes, be it a small business or a global enterprise, to help them achieve their HR goals.
ADP Features
ADP Vantage HCM is a HCM solution designed for large multinational companies based in the United States. The system is built on an open architecture and provides a robust platform for companies to automate HR processes in talent, payroll, time, and benefits.
Key features:
Recruitment and onboarding
Payroll
Talent management
Benefits administration
ACA compliance
ADP Next Gen HCM is an HCM software solution that is designed to be flexible in supporting the needs of the modern workforce. The platform is built to quickly adapt and scale to meet the changing needs of your company.
Key features:
Core HR
Global payroll
Workforce management
Benefits administration
Data analytics
To learn more about ADP's features, be sure to read our ADP review.
ADP Workforce Now is a complete HCM suite that offers a user-friendly and intuitive experience for users, as well as comprehensive reporting capabilities and data-driven insights. The HCM suite is particularly known for its payroll management, benefits administration, and talent management features, making it a popular choice among HR teams that are seeking a single HR software solution for their business.
ADP Workforce Now Features
ADP Workforce Now offers the following HCM modules:
ADP Workforce Now Payroll
ADP Workforce Now Workforce Management
ADP Workforce Now HR Management
ADP Workforce Now Talent Management
ADP Workforce Now Benefits
ADP Workforce Now Insights
Learn about ADP Workforce Now's features by reading our ADP Workforce Now review.
SAP SuccessFactors is the leading cloud-based HCM suite from SAP. One of their unique selling points is that they brand themselves as HXM, which stands for human experience management. The SAP SuccessFactors HXM Suite provides solutions that integrate core HR and payroll, talent management, sales performance management, and people analytics capabilities, all in one place.
With its 360-degree view of employee performance, SAP SuccessFactors offers a holistic approach to managing your company's workforce.
SAP SuccessFactors Features
SAP SuccessFactors offers HR solutions in the following modules:
Employee experience management
Core HR and payroll
Talent management
HR analytics and workforce planning
Sales performance management
If you want to know more about SAP SuccessFactors, read our SAP SuccessFactors review.
UKG Pro is a cloud-based HCM software solution that puts people first, offering a unified platform to manage human resources at a global scale. It provides a wide range of core HR features that support the entire employee lifecycle from recruitment to offboarding.
UKG Pro is a great tool for companies seeking to create a connected global workforce experience.
UKG Pro Features
UKG Pro's key features include:
Payroll
Compliance
HR management
Talent management
Workforce management
Our UKG Pro review provides an overview of UKG Pro's features.
HROne is a HCM platform that provides various integrated modules designed to meet the unique needs of your organization. HROne aims to simplify your HR team's tasks and enhance overall productivity throughout your company.
HROne Features
HROne's key modules include:
Core HR software
Payroll software
Recruitment software
Workforce management software
Attendance management software
Performance management software
Expense management software
Asset management software
Employee engagement software
Helpdesk
HROne is not intended to be a one-size-fits-all HCM solution. HROne can be personalized and adjusted to meet your company's actual requirements. Businesses can begin with core modules and then integrate additional modules as they expand.
Check out our HROne review to learn more about HROne's features.
Odoo ERP is a collection of integrated business applications that aim to simplify and streamline management processes for companies. These open-source software solutions can be combined to simplify HR processes like scheduling, time sheets, recruitment, project management, employee referral, eLearning, and other HR functions.
The open-source development model of Odoo allows businesses to benefit from developers and business experts to meet all their requirements in a single, cost-effective, and modular platform.
Oodo ERP Features
Oodo ERP's key features include:
Modular Structure: ERP solution with multiple modules: CRM, Purchase, Sales, Inventory, Accounting, Manufacturing, HRMS
Community and Enterprise Editions: Community edition is free, while Enterprise Edition requires a license.
Scalability: Flexible for businesses of any size.
Industry Specific Solutions: Customizable modules for various industries.
Integrations: Supports integration with third-party applications.
Looking to learn about Oodo ERP's features? Don't miss our Oodo ERP review.
peopleHum is a cloud-based software solution designed to help businesses manage various HR tasks such as employee engagement, applicant tracking, and onboarding. The software uses Artificial Intelligence (AI), allowing recruiters to automate tasks such as resume analysis, scheduling interviews, and managing referrals.
Additionally, peopleHum provides the ability to configure workflows and analyze hiring funnels, making it a comprehensive solution for human capital management.
peopleHum Features
Here are peopleHum's key features:
Hiring and onboarding
Employee data processing and analytics
Performance monitoring
Employee engagement
Skills development
Time, absence, and leave management
Document signing management
Read our peopleHum review to learn more about peopleHum's features.
Oracle Cloud HCM, also known as Oracle Fusion Cloud HCM, helps businesses manage their employees throughout the entire employee lifecycle. It covers everything related to HR management, including global HR, recruitment, talent management, payroll, and benefits administration.
This software is easy to use and offers additional features its competitors may not have, such as reporting and analytics. Oracle Cloud HCM also runs on the cloud - as you might have guessed by its name - making it highly scalable and easy to implement across multiple locations.
Oracle Cloud HCM Features
Here are Oracle Cloud HCM's features:
HR modules
Payroll modules
Talent management modules
Workforce management modules
HCM analytics modules
Want to know more about Oracle Cloud HCM's features? Read our Oracle Cloud HCM review.
Peoplestrategy is a HCM software that primarily helps HR departments with benefits consulting and administrative services. It brings together technology and employee benefits to offer a complete HR solution for managing employees.
Peoplestrategy's HCM suite has a database that stores all employee, payroll, and benefits data in one place, making it faster and easier to access the information needed to generate HR reports. With Peoplestrategy, HR teams can attract, manage, and retain employees more efficiently.
Peoplestrategy Features
Peoplestrategy's key capabilities include:
Recruiting
HR management
Payroll
Employee benefits
Time
Compliance
Read our Peoplstrategy review to get familiar with Peoplestrategy's features.
Workday HCM is a cloud-based software that is designed as a unified system with one source of data, security, and user experience. It's easy to adapt to changing business objectives and is capable of handling a global workforce. This software is adaptable, flexible, and scalable, making it an excellent choice for businesses of all sizes.
With Workday HCM, businesses get the best-in-class HR software solutions that are embedded with AI. This sets it apart from other fragmented ERP systems.
Workday software Features
Here are the key features of Workday HCM:
HR management
Payroll
Workforce management
Talent management
Employee experience
Help, knowledge, and case management
Workforce planning
Analytics and reporting
Our Workday review provides an overview of Workday software's features.
When it comes to selecting the best HCM software for your company, it's essential to consider your specific business needs. Different HCM software solutions offer various features that cater to specific requirements.
It's crucial to evaluate your organization's needs and choose a platform that aligns with your goals and objectives. Additionally, consider the software's scalability and flexibility to ensure it can accommodate your future growth.
To sum up, finding the best HCM software for your specific needs is crucial for optimizing your organization's human capital management systems. Whether you're looking to streamline HR processes, improve employee engagement, or identify top talent, there is an HCM solution out there to meet your business needs. By carefully evaluating your options, you can make an informed decision that will benefit your organization in the long run.
To learn more about our top picks for HCM software or explore more general HR software options, be sure to check out our in-depth HR software reviews section.
Do you have experience using any of our best HCM software picks? Let us know your thoughts in the comments section.