Read this review on Workday software to find out if it is the right fit for your company's needs. Know its benefits and features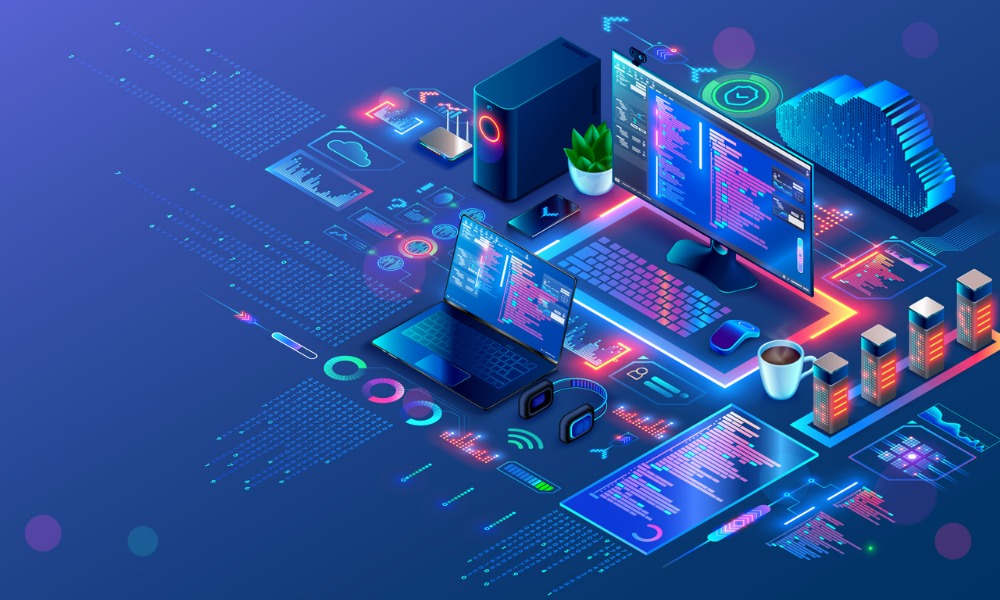 Workday is a cloud-based software company that focuses in developing solutions for financial management, enterprise resource planning (ERP), and human capital management (HCM).
For the purpose of this review, HRD will specifically dive into the benefits and features of Workday Human Capital Management software – or simply Workday HCM. We will look at what Workday HCM is, how it works, and what organizations should consider Workday as on option when purchasing their own HCM software.
Workday HCM is designed as a unified system with a single data source, security model, and user experience. This cloud-based platform can adapt to changing business objectives.
Here are its key features:
Human Resource Management
Payroll
Workforce Management
Talent Management
Employee Experience
Help, Knowledge, and Case Management
Workforce Planning
Analytics and Reporting
Workday HCM has worked to create a user-friendly experience, ensuring that customers have access to up-to-date features, whether they use a browser or a mobile device.
Human capital management aims to give firms scalable and flexible tools for managing, empowering, and realizing the potential of their workforce. Workday HCM is adaptable, flexible, scalable, and capable of handling a global workforce. It also comes with Workday Skills Cloud, which powers data-driven talent initiatives.
In this section, we will go through each of Workday HCM's key features.
Human Resource Management
More than just a tool for tracking and managing a workforce, Workday HCM allows HR teams to better understand their employees' skills, capabilities, and potential. This allows companies to make informed organizational changes, provide personalized experiences, and foster growth. Key features include:
Global workforce management
Complete worker and skills profile management
Organization management
Agile compensation management
Employee benefits administration
Global compliance
Workday HCM caters to all types of workers, including full-time, hourly, contingent, gig, and contract workers, regardless of their location. This ensures that everyone has access to the same experience, no matter where they are in the world.
In addition, Workday HCM provides a full profile of each employee, including work history, learning, and other relevant details. With this information, HR departments can better understand their people and support their growth within the company.
Employee Experience
Employee experience is crucial in today's ever-changing world. Utilizing data from machine learning, Workday Peakon Employee Voice offers personalized insights, recommendations, and guidance for each employee's unique career path. This includes support during critical moments such as onboarding, new manager promotions, performance management, and leaves of absence.
Workday HCM also provides employees with a transparent view of their career journey and opportunities for enhancing their overall employee experience.
Workday HCM is:
Easy to use
Machine learning-enabled
Mobile-first
Insightful and helpful
Integrated into digital workspaces
Talent Management
Workday HCM offers a talent management solution that prioritizes skills, including those an organization already possesses and those it requires, to create a workforce capable of meeting future demands. With this approach, businesses can build teams that are ready to handle whatever the future brings.
Gain access to:
Talent acquisition
Learning
Performance management
Talent marketplace
Help, Knowledge, and Case Management
This tool gives employees a highly personalized self-service experience, which enables them to access the information, tasks, and assistance they require without any hurdles. This will help companies avoid common navigation issues or conventional ticketing queues that might create confusion or frustration.
Workday's natural language processing technology enables the platform to comprehend what employees are asking for and provide them with the relevant answers they seek, all without the need for tickets. Additionally, Workday's case management system is both secure and straightforward, delivering a personalized and intuitive experience.
Workday Help
Workday offers HR knowledge and case management solutions through Workday Help to assist employees in finding the information they need more efficiently.
When an employee has an HR-related query, Workday streamlines their journey by providing easy-to-understand information that is readily accessible. If an employee requires further assistance, opening a case is the next step, and with Workday, they can do so quickly and easily.
Key benefits:
Personalized employee self-service
Robust knowledge management
Case creation
Case status tracking
Confidential case management
Integrations with Microsoft Teams, Slack, and more
Workforce Planning
Workday unites HR and planning, providing a unified data core to model, forecast, and budget your workforce. With this integrated approach, companies can gain actionable insights for better decision-making, allowing them to create smarter plans with ease.
Companies have the ability to plan more affectively, stay on track, and discover new opportunities with these tools:
Strategic workforce planning
Head-count planning
Compensation planning
Skills planning
Talent planning
Talent acquisition planning
Workday Adaptive Planning for the Workforce
Workforce planning is crucial for the success of any business, yet many companies still struggle to find the right tools to achieve it. Workday Adaptive Planning provides a more promising and effective approach. This tool offers greater flexibility and power to elevate workforce planning to a higher level.
Workday Adaptive Planning enables your HR teams to work closely with finance and key business partners, while enabling functional and business unit leaders to plan according to their specific needs.
Analytics and Reporting
The changing nature of work impacts every aspect of a business. In order to respond quickly and make the right decisions, real-time insight is crucial. Workday offers both workforce analytics and transactions within a single secure system used to collect employee data.
Workday features a wide selection of pre-built and customizable capabilities to produce data-driven insights essential for managing a workforce.
Key capabilities include:
Comprehensive visibility
Automated analysis
External benchmarking
Data hub
Augmented analytics
Workday provides best-in-class HR software solutions embedded with AI, setting it apart from fragmented ERP systems. Make informed decisions quickly, streamline business and financial operations, and enable employees to perform at their best.
Workday AI
Artificial intelligence (AI) and machine learning (ML) are integral parts of Workday's platform.
Workday strives to lead the way in ethical AI as one of the World's Most Ethical Companies. Workday aims to leverage AI and ML to raise human capabilities and make finance and HR more intelligent as the world of work transforms.
Can Workday help with software deployment?
Yes. Workday provides deployment services, training, support, and continuous innovation to ensure that all employees can confidently use the software. Workday's services are designed to meet a variety of needs and learning styles to accommodate each customer's different requirements, resources, and goals.
Workday also offers Workday Success Plans to help companies get the most out of a Workday software deployment. These subscription-based service plans provide exclusive, timely access to resources, tools, and expertise to help employees understand Workday even better.
Headquarters address: 6110 Stoneridge Mall Road, Pleasanton, CA 94588, United States
Year established: 2005
Number of employees: 10,000+
Global locations: Offices across the United States, Canada, Mexico, Europe, Africa, and Asia Pacific
Businesses served: 9,500+
Number of users: 31,000,000+
Key people: Aneel Bhusri (Co-Founder, Co-CEO, and Chair), Carl Eschenbach (Co-CEO), Dave Duffield (Co-Founder and CEO Emeritus), Jim Bozzini (Chief Operating Officer), Sayan Chakraborty (Co-President), Jeff Gelfuso (Chief Design Officer), Ashley Goldsmith (Chief People Officer), Barbara Larson (Chief Financial Officer), Sheri Rhodes (Chief Customer Officer), Doug Robinson (Co-President), Rich Sauer (Chief Legal Officer and Head of Corporate Affairs)
Here is a video tour of Workday's headquarters.
Workday is a leading provider of enterprise cloud solutions for finance, HR, and planning. Workday, which was founded in 2005, provides financial management, human capital management, and analytics software for the world's leading corporations, educational institutions, and government agencies.
Embracing diversity is at the heart of Workday's culture. Workday strives to create a workplace where every employee feels valued and empowered to be their authentic selves. Through their diversity and inclusion initiatives, Workday is committed to supporting all individuals and building a more inclusive and equitable world.
Workday software is used by 9,500+ customers, including Fortune 500 companies. Over thousands of enterprises in industries like education, healthcare, manufacturing, nonprofit, retail, and technology use Workday.
Here are some of the companies that use Workday:
GE
Dell
PwC
Walmart
Apple
Cushman & Wakefield
Take a look at how Cushman & Wakefield used Workday to streamline operations and be decision-ready in any market.
Currently, Cushman & Wakefield has 50,000 employees across 60 countries – and they will just keep growing with Workday.
Who are the competitors of Workday software?
The following alternatives to Workday could also be worth looking into:
ADP
ADP Workforce Now
SAP SuccessFactors
UKG Pro
HRone
Oodo ERP
peoplehum
Oracle cloud HCM
PeopleStrategy
Workday provides a comprehensive solution for medium to large-sized enterprises, particularly those with many locations, to handle payroll, benefits, HR, and employee data. While large firms generally have several apps and teams working on multiple projects at the same time, midsized organizations typically have fewer workers but may still require advanced capabilities.
Workday is a fantastic solution if you own a midsized or large company and need a HCM software solution with robust workforce management tools and HR analytics capabilities.
Are you feeling overwhelmed by the multitude of HCM platforms available on the market? Learn more about what you need to consider when selecting your HCM software and how to choose the one that is right for your company in this article. If you're still unsure, consider reading our HR software reviews for a more comprehensive view of all of the software available to you.
Have you ever considered implementing Workday in your organization? What has been your experience with Workday software? We would love to hear your thoughts in the comments section below.