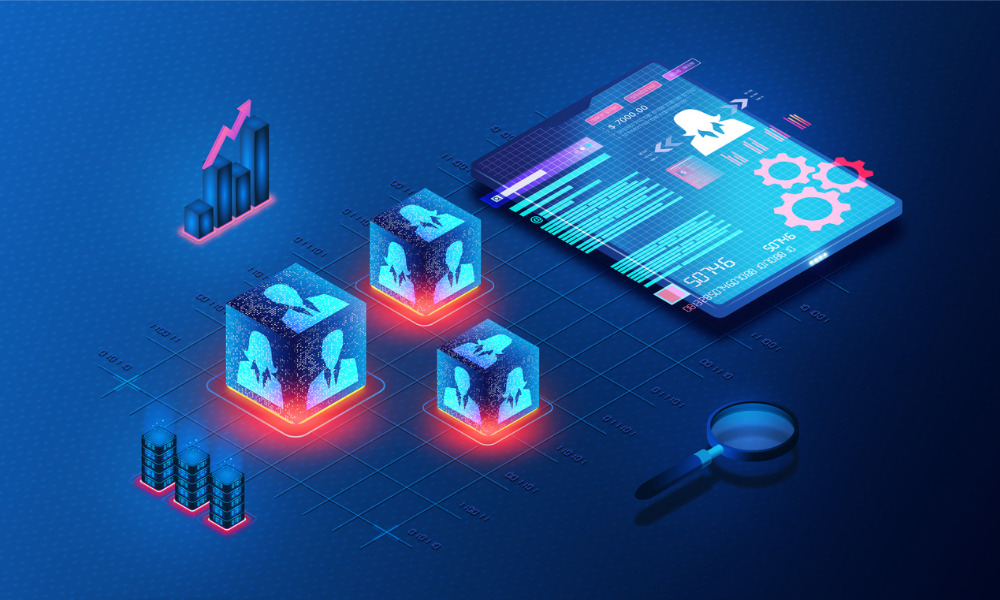 Oracle Cloud HCM is a centralized Human Capital Management (HCM) software that allows all HR practitioners to manage all aspects of the employment cycle—from recruitment to offboarding.
This Oracle Cloud HCM review will give you an overview of how this software works and see if this software fits your current HR needs. We'll look at its features, learn about the company behind the software, and see what it does well and where it may fall short.
Oracle Cloud (or Oracle Fusion Cloud HCM) is human capital management (HCM) software that an HR practitioner can use to manage all aspects of the employment cycle. It provides an end-to-end solution to all HR needs, including:
Talent Management
Human Resources
Payroll
Workforce Management
The services mentioned above are only a few things that this HCM offers. We will discuss some of them in the next section. Meanwhile, the software also allows other program integration, making the software a strong HR practitioner ally in talent management in streamlining and simplifying HR processes.
This HCM uses cloud computing technology, giving the company a robust and flexible tool to cater to its specific HR needs. The system uses AI and cloud computing technologies, enabling faster and smarter HR decisions.
Its Platform-as-a-Service (PaaS) flexibility enables the company to fully customize the design to fit its HR needs. Moreover, through Cloud, the company does not need an on-site facility for the tools and other applications needed for HR management.
When it comes to its services, it can be divided into six categories:
Overall HR: This focuses on engaging the workforce, ensuring productivity, and optimizing the operations in the company. This includes the creation of a workforce directory, creating an HR help desk, a workforce model creation, making workforce predictions, and health and safety incident reporting, among others. This helps HR to have clear-cut policies that will govern the overall HR planning and execution of those HR plans.
Management of Talent: This service focuses on finding the right people to work for the company and creating programs to retain them. This involves Recruitment, Career Development, Succession Planning, Goal and Performance Management, and Talent Review based on the existing OKRs and KPIs. The latter enables the HR personnel and supervisors to think up the right actions to ensure sustained productivity among employees.
Learning and Development: The software allows the design and development of e-learning materials, which can be integrated into the system.
Rewards and Awards: To retain talents, the company should design a reward system. This is the primary focus of this service. This includes salary grading, benefits, sales compensation (or profit sharing), and payroll.
Workforce Management: Time and attendance management are vital in ensuring productivity. Oracle Cloud HCM offers adequate time and absence management. This also enables the HR managers and Workforce Managers to record overtime and tardiness of employees in connection with the computation of compensation, bonuses, and other cash rewards.
Work-Life Balance Solutions: This focuses on employee engagement and community immersion as part of the company's corporate social responsibility (CSR) programs. With this function, the company will be able to ensure the work-life balance among employees, thus taking care of their mental, psychosocial, and physical health.
The primary goal of HCM platforms is to benefit the company and the workforce, as the latter serves as the backbone of overall company operations. This program offers the following benefits:
Oracle Cloud HCM cost efficiency
Unlike having an on-site IT facility, cloud technology like Oracle Cloud HCM offers a cost-efficient and effective tool to cover all of your core HR needs.
Cloud computing, by its definition, allows the company to manage, process, and store data on a remote server, without the fear of breaking the bank. Usually, cloud computing companies supply the needed IT architecture and services that businesses need, with just a fraction of the cost of establishing and maintaining your in-house IT facility.
Therefore, acquiring this type of technology for your HR will help you reduce operational costs, and the savings can be used to capitalize on other aspects of business operations and talent management and development. This ensures the total progress and development of the company and the workforce as a whole in terms of productivity, talent development, and profitability.
Oracle Cloud HCM flexibility
Customization and integration are two major concerns of companies when buying HR software since there are times when they already have existing payroll and training and development systems.
The best thing about this HCM cloud application is its flexibility; thus, it can integrate and connect with other software without any significant problems. Having said this, the company can maximize its use and streamline HR work efficiently and effectively.
This program can integrate the following while also offering room for customization:
Supply Chain Management: The platform can integrate procurement of needed services and goods for the company; offers comprehensive order and logistics management to ensure safe and error-free delivery of the necessary goods and services of and for the company; give manufacturing support if the company is involved in product and service creation; and data quality as a service (DQaS) that includes master data maintenance and data quality assessment in all phases of data processing, storing, and delivery.
Customer Experience: For service-oriented companies like BPO (business process outsourcing) and KPO (knowledge process outsourcing), the program also offers complete and adequate integration of tools that enhance customer experience. This includes email, chat, and phone service.
Finances: Regarding payroll and other finance-related services within and outside the company, the computer program also provides a platform for payments and bank integration. This simplifies the process of disbursing salaries or wages and even cash rewards and bonuses to employees. The system also enables the company to monitor cash flow within the operations effectively.
Meanwhile, this aspect—as a service—can be used in developing cash cards and other payment methods, assisting banking processes, and developing fintech (financial technologies such as loans and mortgages, e-banking, and hybrid banking).
Since the program is flexible, it can cater to different types of businesses and ventures:
Science and Technology
Economics and Finance
Global Data Analytics
Human Capital Analytics and Development
Business and Knowledge Process Outsourcing
Supply and Blockchain
Logistics and Transport
Manufacturing and Trade
Oracle Cloud HCM allows hybrid systems
The program is also effective in hybrid technology setups for companies that already have their own IT infrastructure. This opens the opportunity for strengthening and expanding the IT capability for HR and other aspects of business operations.
In the video below, Oracle bares its plans to expand its Hybrid Cloud portfolio further to help different businesses:
The Oracle Cloud HCM safety and security
The program uses end-to-end encryption to secure data stored in the cloud. Furthermore, the developers implement constant program updates to enhance the HCM's security features further and make the program work smoothly.
This cloud service makes digitalizing all operations quick and easy for medium and big-sized companies. This offers room for further business expansion as it eases the burden of paperwork and data storage. However, it would be great if the developers could offer more affordable pricing for start-ups and small businesses.
The primary usage of this software is for streamlining all HR processes, making employee data processing, analysis, and storage easier. Since it allows integration and customization, the software can empower the entire business process, permitting further business and workforce growth.
The essential functions that can be integrated into the software or platform are:
Talent Acquisition, Onboarding, Training, and Offboarding
Compensation, Rewards, and Deductions
Employee Data Analytics
Time and Absence Management
Overall Workforce Management
Community/Employee Engagement and Well-being
Oracle HCM Cloud App: A Sneak Peek
Oracle HCM Cloud app is a supplemental tool that the management and employees can use to access the fundamental functions of the HCM, such as payroll, time management tools, and holidays, among others.
The application is compatible with both Apple and Android devices and can be downloaded from Google Play Store and Apple App Store. Once the application has been installed on the mobile device, the user can access the dashboard and perform activities such as clocking in, accessing their payslip, and filing holiday leaves anytime, anywhere.
On the part of the management, they can easily access employee data to review and approve requests.
The Cloud App assures:
Easy access to the application using Wi-Fi and mobile data
User-friendly interface for comfortable use
Data Privacy & Security
Regular program updates to fix bugs and other app-related problems
However, the application also has its share of downsides. Its users' primary concern is about the flukes whenever there are updates. The updates should enhance the bugs and other errors and not aggravate them.
Another problem is passwords. In one of the Google reviews, one user says that the app keeps registering a password error, despite the password change. Unless this is only a cache problem, the developer should look into this inconvenience.
These are minor issues and the tool is still useful, especially for people working remotely. It provides convenient and secure access to employee information using your mobile devices.
Headquarters: Austin, TX
Year Established: 1977 in Silicon Valley
Number of Employees: 10,000+ (HQ); 200,000+ all across the globe (based on their LinkedIn Profile)
Businesses Served: 400,000+
Number of Users: No precise info available
Key People: Lawrence J. Ellison (Chairman of the Board and Chief Technology Officer); Safra A. Catz (Chief Executive Officer); TK Anand (Executive Vice President, Analytics); Colleen Cassity (Global Head of Oracle Corporate Citizenship and Executive Director, Oracle Education Foundation); Jon Chorley (Chief Sustainability Officer); Mary Ann Davidson (Chief Security Officer); Jae Evans (Global Chief Information Officer); Evan Goldberg (Executive Vice President, Oracle NetSuite)
Founded in 1977 as Software Development Laboratories (SDL), Oracle Corporation is the brainchild of software engineers Ed Oates, Larry Ellison, and Bob Miner. Since its inception, Oracle has been one of the leading names in Information and Communications Technology, designing software catering to specific and general business needs. Its first office was in Santa Clara, California. Since 2020, Oracle's international headquarters has been in Austin, Texas. Furthermore, it expanded its tech empire globally, with 60+ offices in Asia, Europe, Australasia, and Northern America.
Oracle Cloud HCM: Its Competitors
The software also has its rivals. If you are thinking of other options than this HCM, here is the list of its competitors:
ADP
ADP Workforce Now
SAP SuccessFactors
UKG Pro
HRone
Oodo ERP
peoplehum
Peoplestrategy
Workday software
With the fast-changing landscape, this HCM is a reliable partner in streamlining your HR processes and fostering robust employee engagement in the company and its community. Its efficiency and flexibility allow businesses to completely integrate their existing systems and customize the HCM for an enhanced experience. Since it uses end-to-end encryption, there's an assurance that sensitive information is safe and secure.
Price-wise, the price is competitive. Since there's no need for an on-site IT infrastructure, maintenance and upgrading will not be a problem. This also helps companies to save money and use the savings to finance other business and employee-related programs. However, this technology is still pricey for start-ups and small businesses.
If this doesn't sound like a perfect fit, learn more about choosing HCM software for your company in our guide. Want even more HR software options, including a variety of different software categories? Stop by our entire HR software review page for all things HR-software related!
Are you a company that uses this program as your HCM? Please share your experiences in the comment section below.