This review will help you assess if SAP SuccessFactors HCM Suite is the right fit for your organization's needs. Read on to learn mor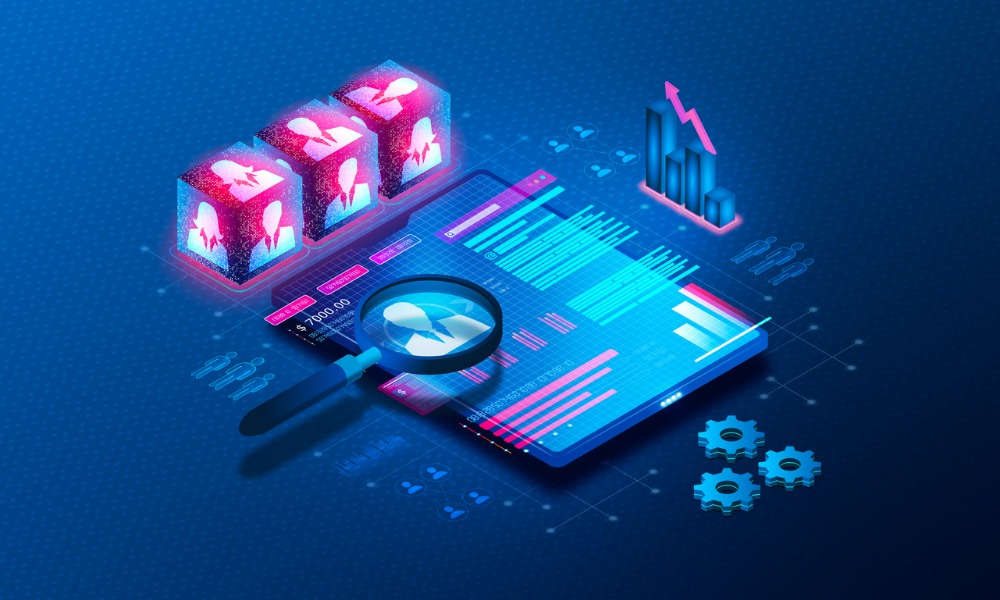 As the workplace continues to evolve, the need for a strategic HCM system has become increasingly clear. To meet this demand, businesses need to implement a cloud-based solution that can integrate with other systems, providing a seamless employee experience and real-time data insights.
In this SAP SuccessFactors review, HRD looks at this software solution to evaluate its features and limitations. This review will help you assess whether SAP SuccessFactors is the right fit for your organization's needs in today's rapidly changing employment landscape.
SAP SuccessFactors is the leading cloud-based human capital management (HCM) suite from SAP. As an added wrinkle to their product, they like to call themselves HXM -- human experience management. For the purpose of this review, we are going to include them with the rest of the HCM software but use their terminology where appropriate.
The SAP SuccessFactors Suite offers solutions to integrate core HR and payroll, talent management, sales performance management, and people analytics in a cloud environment. SAP SuccessFactors HXM Suite is designed with employees in mind, focusing on their how they work, what they need, and what motivates them.
SAP SuccessFactors offers a range of deployment options to cater to the specific solution needs of its customers.
Businesses can take advantage of the following benefits:
Intuitive, cloud-based software designed to meet end-user needs
Pre-built integrations with other SAP solutions
Effortlessly extend or build applications with built-in tools
Embedded intelligent technologies, including machine learning
Localization frameworks to comply with country and regional regulations
SAP SuccessFactors is a robust software suite that offers HR managers a comprehensive solution for a range of HR tasks, including recruitment and onboarding, performance management, learning and development, compensation management, and employee self-service portals.
By providing a 360-degree view of employee performance, SAP SuccessFactors provides a holistic approach to managing an organization's workforce.
SAP SuccessFactors offers more than just ordinary HCM software solutions. It provides a unique approach to keeping every individual in the organization engaged and productive, with mobile self-services to support them anytime, anywhere.
Key areas covered by SAP SuccessFactor
SAP SuccessFactors HXM Suite provides cloud HCM solutions in these key areas:
Employee Experience Management: Redefine your employee experiences by better understanding your people's needs and providing them with a voice to feel connected, supported, and empowered.
Core HR and Payroll: Global solutions for core HR functions, cloud payroll, time tracking, benefits administration, and HR service delivery to support employees no matter where they're working.
Talent Management: Prepares HR departments for the future of work with solutions for recruiting, onboarding, performance, compensation, learning, succession, and development.
HR Analytics and Workforce Planning: Gain data-driven insights into your workforce, explore trends with people analytics, and use powerful analysis to improve workforce planning.
Sales Performance Management: Drive business outcomes with agile solutions that reduce costly payment errors through automation and build seller trust and motivation through transparency.
SAP SuccessFactors' employee experience management solutions empower managers and HR leaders to stay attuned to employee needs and leverage data-driven insights to boost engagement and satisfaction.
Designed to enhance the employee experience.
Enables users to maintain high levels of engagement and satisfaction.
Provides insights into the factors that drive employee engagement.
Enables managers to respond quickly to the needs of their employees.
Helps HR identify areas where they can improve the employee experience.
This allows HR departments to gather ongoing feedback from their entire workforce, allowing them to make informed decisions that can enhance productivity, innovation, diversity, and engagement.
Solutions:
Employee engagement: SAP Qualtrics Employee Engagement
Employee experience: SAP Qualtrics Employee Technology Experience
Employee lifecycle: SAP Qualtrics Employee Lifecycle
Employee feedback: SAP Qualtrics 360 Development
Employee benefits: SAP Qualtrics Employee Benefits Optimizer
Core HR and Payroll
SAP SuccessFactors' customizable solutions offer a range of benefits to businesses seeking to optimize HR operations, improve self-service for employees and managers, and meet compliance requirements. The cloud-based platform provides a comprehensive suite of global benefits management, time and attendance tracking, and payroll management tools that streamline processes and bolster the employee experience.
HR departments will be able to:
Establish consistent and standardized HR processes.
Facilitate process harmonization across your entire organization.
Increase productivity and simplify HR operations by streamlining everyday transactions.
Leverage industry best practices to improve the bottom line and reduce risk.
The software incorporates document management, digital workspaces, and time tracking, allowing teams to efficiently manage all HR tasks on a single, integrated platform.
Solutions:
HRIS solutions:

SAP SuccessFactors Employee Central
SAP SuccessFactors Time Tracking
SAP SuccessFactors Employee Central Payroll
SAP SuccessFactors Employee Central Service Center

Document management: SAP SuccessFactors Work Zone
Digital workplace: SAP SuccessFactors Work Zone
Talent Management
SAP SuccessFactors' talent management software provides employees, managers, and HR professionals with the tools and guidance they need to succeed regardless of their location or schedule. SAP SuccessFactors solutions include a variety of features that enable companies to attract high-quality candidates, foster employee engagement, develop skills, and recognize and appreciate employees using mobile self-service options that are available around the clock.
Personalized opportunities for continuous learning and development.
Ensure your employees feel valued and rewarded.
Guidance throughout the employee journey.
SAP SuccessFactors' talent management solutions are designed to provide personalized experiences for each employee. Seamlessly manage every aspect of talent management, including recruitment, development, motivation, and retention, to deliver unparalleled experiences for your workforce.
Solutions:
Recruiting: SAP SuccessFactors Recruiting
Onboarding:

SAP SuccessFactors Onboarding
SAP Signature Management by DocuSign

Performance: SAP SuccessFactors Performance & Goals
Compensation: SAP SuccessFactors Compensation
Learning: SAP SuccessFactors Learning
Succession and development: SAP SuccessFactors Succession & Development
HR Analytics and Workforce Planning
Unlock the full potential of strategic workforce planning and analytics by utilizing extended planning and analysis (xP&A).
xP&A merges financial and operational plans, including headcount and workforce plans, to create an agile and aligned organization that can respond to any situation. SAP offers seamless integration between your plans and SAP applications, providing you with the capability to take full advantage of xP&A.
Accelerate decision-making by leveraging data-driven insights.
Align corporate strategy with HR initiatives to drive growth.
Identify workforce-related risks and opportunities proactively.
Leverage people data to plan, measure, and enhance DE&I and wellbeing initiatives.
Gain a better understanding of key people metrics to make informed decisions.
These tools allow companies to assess their workforce and identify the necessary steps to ensure that the organization has the right people in the right place at the right time. By empowering HR professionals, analysts, and business partners with xP&A, they can answer questions quickly and accurately about their workforce.
Solutions:
Workforce analytics:

SAP SuccessFactors Workforce Analytics
SAP Digital Boardroom

Workforce planning: SAP Analytics Cloud
Sales Performance Management
All of this tool is to drive sales growth and maximize performance. It does this by automating processes, having a user-friendly interface, and impacting incentive compensation management.
Eliminate costly payment errors and disputes with streamlined processes.
Optimize outcomes by improving processes, experiences, and insights.
Ensure compliance with confidence and ease.
Accelerate growth and manage at scale with increased operational agility.
Access a rich ecosystem of partner apps with an extensible foundation.
SAP SuccessFactors' solutions provide sales teams and agents with the necessary tools to help drive sales goals, motivate sales teams, optimize performance, and improve operational efficiency to achieve the best business results, while also incentivizing their achievements.
Solutions:
Incentive compensation management: SAP Commissions
Territory and quota management: SAP Territory and Quota
Comprehensive agent lifecycle management:

SAP Agent Performance Management
SAP Agent Lifecycle Management
If you think that SAP SuccessFactors isn't the right fit for your business, we've rounded up some alternatives worth considering:
ADP
UKG Pro
HRone
Oodo ERP
peoplehum
Oracle cloud HCM
Peoplestrategy
Workday software
Headquarters address: Dietmar-Hopp-Allee 16, 69190 Walldorf, Germany
Year established: SAP was founded in 1972, SuccessFactors was launched in 2001 and acquired by SAP in 2012 Number of employees: 100,000+
Global offices: 160+ countries
Numbers of users: 200,000,000+
Key people: Christian Klein (Chief Executive Officer), Sabine Bendiek (Chief People & Operating Officer and Labor Relations Director), Luka Mucic (Chief Financial Officer), Juergen Mueller (Chief Technology Officer), Scott Russell (Customer Success), Thomas Saueressig (SAP Product Engineering), Julia White (Chief Marketing and Solutions Officer)
SuccessFactors was founded in 2001 by Lars Dalgaard, initially offering a SaaS performance management software solution. Later, the company expanded its offerings to include business execution software for its clients. In February 2012, SuccessFactors was acquired by SAP, and subsequently rebranded as SAP SuccessFactors. This acquisition was viewed as an opportunity for SAP to bring in existing cloud expertise and enhance its portfolio by offering a complete cloud-based HCM suite.
Today, SAP boasts a portfolio of over 100 solutions covering all essential business functions, with a cloud portfolio that caters to over 230 million users worldwide.
SAP SuccessFactors is one of the most widely used cloud HCM platforms globally, with over 10,000 customers and 200 million users.
Check out the case study below from the Tecnológico de Monterrey.
You can find a wealth of information about the effectiveness of SAP SuccessFactors by exploring the case studies published on its website. Take a look at the examples below:
Whirlpool Corporation
Vodafone Group
Kmart Group
To recap, the SAP SuccessFactors HXM Suite provides cloud software solutions for human capital management, which include features for managing core HR and payroll functions, talent management, HR analytics, and workforce planning.
The suite strives to deliver personalized experiences that boost employee satisfaction, productivity, and engagement. SAP SuccessFactors is a viable choice for midsize to large enterprises seeking advanced HR management solutions.
If you still haven't decided whether or not this is the right HCM software for you, please take the time to review our HCM software guide to learn more about this type of software. There is also the option to read the rest of our HR software reviews to see whether or not there is a better fit for your company there.
Got any questions about SAP SuccessFactors? Let us know your thoughts in the comments section.