Read our Odoo ERP review to determine if this is the right HRIS software for your company's needs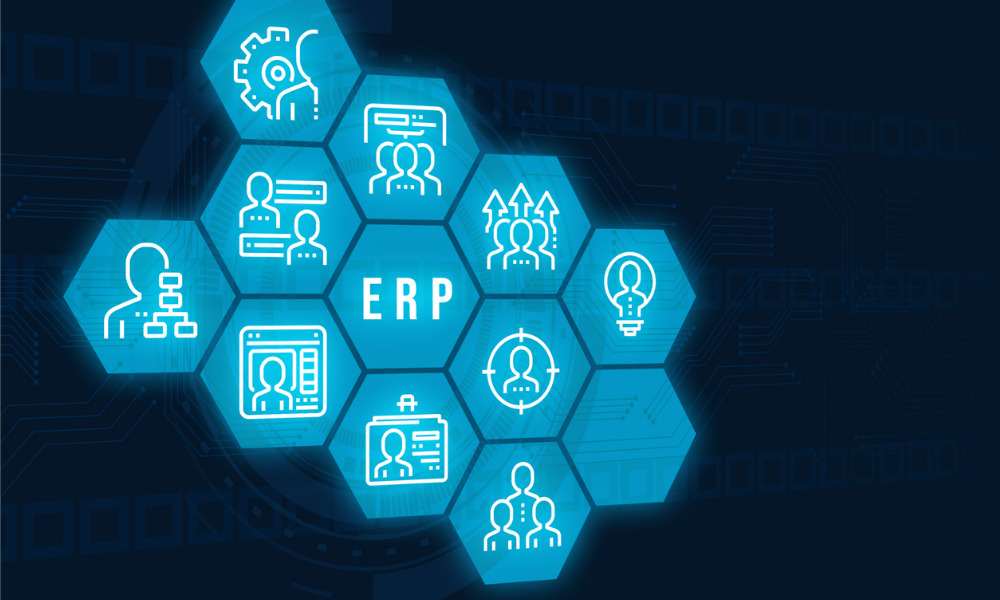 Odoo ERP provides businesses with a set of seamlessly integrated business applications aimed to solve and streamline management processes. When combined, these Odoo open-source software can simplify HR-related processes such as time sheets and scheduling, consolidation, project management, recruitment, employee referral, eLearning, and other related HR functions.
In this Odoo ERP review, HRD will look into Odoo ERP's various features and HR solutions, its comprehensive and integrative business applications, as well as its multitude of applications that you can add to improve HR workflows, automate recruitment, improve employee experience, and allow for customizations to achieve specific HR goals. We will also discuss how Odoo ERP allows businesses to create a seamless, centralized, online, and readily accessible human resource information system while also being reasonably easy to use and user-friendly.
From its inception, Odoo ERP began as an open-source software that allows businesses to take advantage of their multitude of business management applications to support their various business management processes.
Odoo ERP's extensive library of business management and customer relations management (CRM) applications caters to a highly-modular and flexible specification-based software — enabling business owners to sort out their processes with precision and adapt, customize, and configure the Odoo ERP software to fit whatever business needs they may have. This is all offered in a convenient cloud environment, with useful mobile applications.
With the multitude of third-party apps and integrative features that Odoo provides on its base platform, Odoo's open-source development model enables businesses to leverage developers and business experts to address all of your business needs in a single, cost-effective, and modular platform.
A few of the features that Odoo provides, in terms of HR, are:
Employee: From recruitment, appraisal, expenses, leaves, attendances, and other HR-related processes, Odoo centralizes all employee information, enabling managers to track time and attendance accurately, approve or deny leave requests and expense/reimbursements, evaluate employee performance, streamline the hiring process, and boost engagement and communication with social tools and live-chats.
Recruitment: Odoo's Recruitment app allows businesses to organize their job vacancies and job applications, track job offers through different channels, customize the recruitment process using the kanban view, streamline your documents management process, and compare the performance of postings.
Time off: no who is in an not in the office by using Odoo's Time Off. This tool allows employers to keep track of leaves, handle leave requests, create productivity reports through schedule statistics, and track time in/off.
Appraisals: Using Odoo's Appraisals, companies can maintain employee performance by scheduling periodic evaluations, designing and employing precise surveys to collect feedback, information and/or opinions from employees, and automate the evaluation process.
Referrals: This tool boosts recruitment with Odoo's Referrals, an intuitive tool that allows applicants and employees to share job postings through social networks, track all referrals made, customize your referral team using 'superhero avatars', and get rewarded with exchanging rewards points from referrals made.
Fleet: This tool lets companies manage their vehicles and use its user-friendly administrative system to check fuel log entries, costs, and other necessary features to keep track of all vehicles in the fleet. Fleet also allows managers to supervise all leasing and contracts, including insurance and policies, manage invoices and notes, monitor costs like fuel and repair, and generate analysis and reports to gain insights on the effectiveness of each vehicle.
All of these tools combined offer companies of very comprehensive suite of applications to manage of wide variety of HR functions.
What applications are included in Odoo ERP?
Throughout Odoo ERP's operations, Odoo caters to around 17,000 applications on their platform. As an HCM software tool with an enterprise resource planning platform, Odoo ERP caters to different aspects of any business — from production planning, manufacturing, logistics, finance and accounting, warehouse management, and human resources, to customer relations management.
Some of the applications that Odoo ERP provides for businesses include, but are not limited to
Website apps (Website builder, eCommerce, Blogs, Forum, eLearning, Live chats)
Sales apps (CRM, Sales, Point of Sale, Subscriptions, Rental)
Finance apps (Accounting, Invoicing, Expenses, Documents, Sign)
Inventory and Manufacturing apps (Inventory, Manufacturing, PLM, Purchase, Quality)
Human Resources apps (Employees, Recruitment, Time Off, Appraisals, Referrals, Fleet)
Marketing apps (Marketing automation, Email marketing, SMS marketing, Social marketing, Events, Surveys)
Services apps (Project, Timesheet, Field Service, Helpdesk, Planning, Appointments)
Productivity apps (Discuss, VoIP, Approvals, Knowledge)
Customization tools (Odoo Studio)
For a little bit more on these integrations, you can watch this video from a conference they did:
Headquarters address: Rue des Bourlottes 9, 1367 Grand-Rosière, Belgium
Year established: 2005
Size (number of employees): 1700+ employees as of 2022
Office locations: Louvain-la-Neuve, Belgium, Antwerpen, Belgium, Nairobi, Kenya, Koerich, Luxembourg, Dubai, United Arab Emirates, Buenos Aires, Argentina, Santiago, Chile, Bogota, Colombia, Colonia Granada, Mexico City, Mexico, Lima, Peru, San Francisco, California, United States, Buffalo, New York, United States, Sai Ying Pun, Hong Kong, Gandhinagar, Gujarat, India, Gold Coast, Queensland.
Key people: Fabien Pinckaers (Chief Executive Officer, Founder), Antony Lesuisse (Chief Technology Officer), Alessandro Mazzocchetti (Chief Finance Officer), Sebastien Bruyr (Chief Commercial Officer)
Founded in 2005, TinyERP was developed by software creator and current CEO Fabien Pinckaers in Belgium. Due to its quick growth and its uncomplicated system, in its third year, TinyERP's name was changed to OpenERP as it represented the continued development of its modular business management applications. To diversify itself from other ERP software, the company was renamed Odoo in 2014. Upon its V9.0 release, Odoo transitioned from an open core model providing subscription-based proprietary enterprise software towards being a cloud-based software as a service (SaaS) platform that can be accessed through the web and mobile.
To date, Odoo ERP serves over 3500 partners and around 7 million users all around the world — proving that its ergonomic and flexible fully integrated business apps can do everything you want them to do and solve every business need imaginable. To read more about their story, read more on their story page.
Odoo ERP Meaning: What does Odoo mean?
According to a blog post on Odoo's forum, Odoo stands for OnDemand (SaaS) Offer from OpenERP. Others say that Odoo is an acronym for On-Demand Open Object, which explains the open-source feature that Odoo provides.
However, Fabien Pinckaers states that Odoo doesn't mean anything. When they chose a new name for TinyERP in 2008, domains OpenERP.com and odoo.com were purchased and they first decided to use OpenERP. To find the perfect name for Odoo after its change towards a SaaS platform, OpenERP analyzed the names of the top internet companies in the world — finding out that there is a direct correlation between company valuation and the number of 'O' in its name. As there are a few companies in the Top Internet companies with three 'O's in their name, Odoo was chosen. Fun story, eh?
Who are the competitors of Odoo?
With today's changing digital landscape, HR tech platforms have geared towards fully featured and all-in-one software that allow for multifunctionality and a high degree of specialization and customization without being difficult to navigate. Although Odoo is an ERP that encompasses a lot of business processes with its open-source capabilities, other competitors that offer specific HR-based functionality can be a better fit for your overall HR needs, such as:
ADP
ADP Workforce Now
SAP SuccessFactors
UKG Pro
HRone
peoplehum
Oracle cloud HCM
Peoplestrategy
Workday
Comparatively, Odoo is rated highly in terms of business scope, features, and user-friendliness.
Who uses Odoo?
With over 7 million users worldwide, Odoo offers its comprehensive HR support services to different industries and businesses regardless of size and value.
Odoo caters to a myriad of businesses in different industries, such as, but not limited to:
| Agriculture | Automotive | Aviation | Cleaning and hygiene |
| --- | --- | --- | --- |
| Construction | Consumer goods | Distribution | Education |
| energy | engineering | entertainement | finances |
| Food and beverage | Health care | Marketing | Manufacturing |
| Public sector | Technology and IT | Telecommunications | Transportation |
What companies use Odoo?
Some of the well-known businesses and organizations who use Odoo includes:
Toyota
Delmonte Quality
World Wide Fund
Bazile Telecommunications
Qatar Investment Authority
Santafixie
Scarpetta Shoes
Sock Club
Cobuild Lab
Surekha Technologies
Viva Railings
Rosenbauer Group
How does Odoo ERP work? Is Odoo hard to learn?
It depends. As Odoo is an open-source software that can be freely downloaded from the Internet, there are no licensing fees or other costs once you use Odoo. It can be freely downloaded from the corporate website and can be modified to suit your business' needs.
Using a modular integrative platform, Odoo allows businesses to customize and implement various modules that can suit the needs of a business whether it is complex or simple. However, with the amount of applications available for Odoo and the ability of the platform to be freely customized using its open source model, learning Odoo can be difficult for smaller businesses.
To know more about how Odoo is used, the following videos enables future employees and employers to navigate the Odoo platform:
Platform:
Navigation:
Is Odoo ERP free?
Yes and no. Odoo's community version, which is its open-source version, is totally free and has full access to the latest versions of the modules. However, Odoo's Enterprise version (licensed) is paid at the standard rate at $7.25 USD per user per month and at a custom rate at $10.90 USD per user per month.
Learn more about Odoo's Community and Enterprise version on their pricing page and their comparative version page.
While Odoo has continued to be one of the most popular and integral ERP platforms, its modular applications related to HR processes can seem to be simplistic. Although you can customize your Odoo platform for your specific business needs, doing so needs further training and knowledge — even if you are just using the most basic Community version that is free and open-source.
Beyond this, Odoo remains to be one of the most supported and developed ERP and HCM platforms on the market because of its developer-centric community and its capability to redefine the model for HCM software that offers subscription-based and feature-stripped versions.
If you're still not sure if this is the right HCM platform for you, we invite you to look at our guide on purchasing HCM software to learn more. If you're not sure that this is even the type of software that you want, take a look at the rest of our HR software reviews for different types of software that could work to improve your HR department's workflow.
Do you have any experience using the Odoo ERP platform? Share your feedback in the comments box below.