National retail chain closing 65 locations staffed by 1,500 workers; Ontario company laying off 800 workers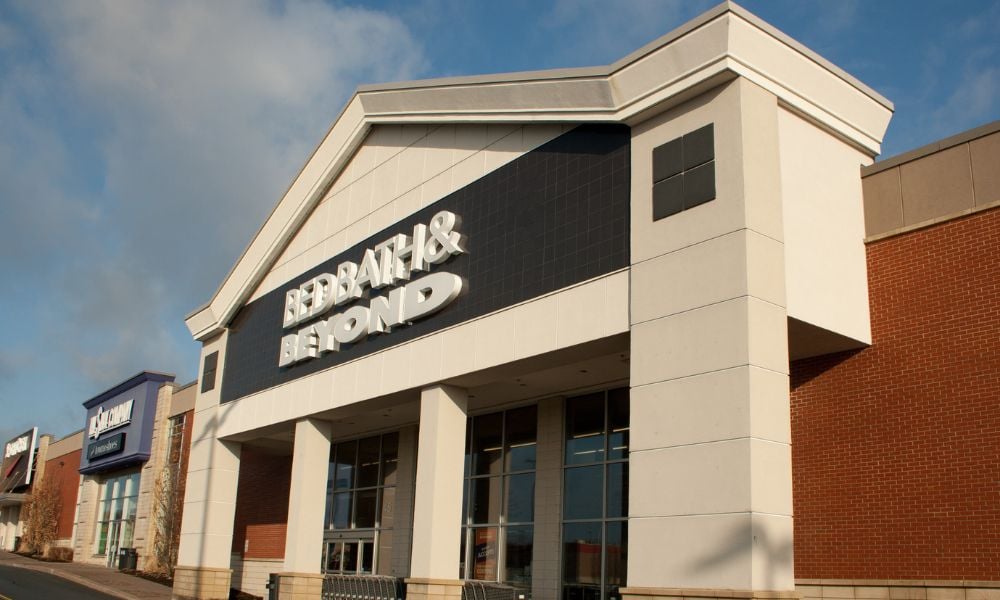 Bed Bath & Beyond is about to leave hundreds of workers unemployed as the company winds down its business in Canada.
The home goods retail store secured an initial order for creditor protection from the Ontario Superior Court of Justice under the Companies' Creditors Arrangement Act on Friday to allow for a timely wind-down of the business and liquidation of inventory, according to reports.
Court documents posted to Alvarez & Marsal Canada Inc.'s website say the company is insolvent and cannot restructure its operations without support from its American parent company, according to a report posted on City News.
The Canadian division of the company employs roughly 387 full-time employees and 1,038 part-time workers. It operates 54 Bed Bath & Beyond stores and 11 buybuy BABY stores, according to Reuters.
In an email to employees last month, CEO Sue Gove said the company is reducing its workforce "across our corporate, supply chain and store portfolio."
The company had a net loss of $99.5 million for the nine-month period ending Nov. 26, 2022, the documents show. As of that date, Bed Bath & Beyond Canada's assets were valued at around $480.1 million while its total liabilities were worth around $429.7 million.
In August 2022, Bed Bath & Beyond said it will close about 150 of its "lower producing" stores and reduce its workforce by roughly 20% across its corporate and supply chain staff. The company posted the list of closing stores on its website.
Canopy Growth
Meanwhile, cannabis company Canopy Growth is laying off about 800 workers or 60% of its workforce as it transitions to "an asset-light model in Canada".
"Canopy must reach profitability to achieve our ambition of long-term North American cannabis market leadership," said David Klein, company CEO. "We are transforming our Canadian business to an asset-light model and significantly reducing the overall size of our organization. These changes are difficult but necessary to drive our business to profitability and growth."
The company said it is exiting cannabis flower cultivation in its Smiths Falls, Ont. facility. It is also ceasing the sourcing of cannabis flower from the Mirabel, Q.C. facility, and moving to a third-party sourcing model for cannabis beverages, edibles, vapes and extracts.
The company had a net loss of $267 million in the third quarter of fiscal year 2023, a $151 million increase in the net loss versus Q3 FY2022.
Boeing, McDonald's, Microsoft, Amazon and Vox Media have also announced workforce reductions.