Media company's brands include The Verge, SB Nation, New York Magazine, Vulture, among others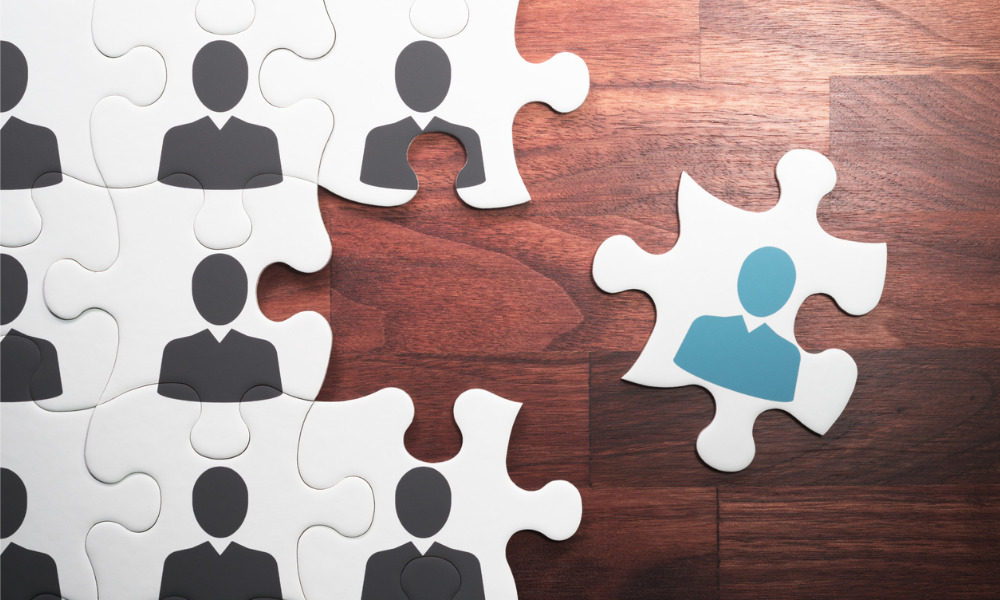 Another major employer in the United States is reducing headcount ahead of an anticipated recession.
Vox Media is laying off 39 employees in the sales, marketing, recruiting and editorial departments, CNBC reported. Additionally, the mass media company with offices in New York City and Washington D.C. will be slowing down hiring and reducing non-essential expenses.
Read more: How HR leaders should manage layoffs ahead of recession
"The current economic conditions are impacting companies like ours in multiple ways, with supply chain issues reducing marketing and advertising budgets across industries and economic pressures changing the ways that consumers spend," Vox Media CEO Jim Bankoff wrote in a memo to staff obtained by CNBC. "Our aim is to get ahead of greater uncertainty by making difficult but important decisions to pare back on initiatives that are lower priority or have lower staffing needs in the current climate."
Bankoff said that the layoffs affect "under 2% of the company." Earlier this year, Vox Media acquired New York City-based Group Nine, which owned brands Thrillist, PopSugar, NowThis, The Dodo and Seeker. As a result of the acquisition, Vox Media gained hundreds of additional employees.
Several employees at Thrillist tweeted Wednesday that they've been laid off.
Welp, after four years at Thrillist I just got laid off. So if anyone has any gigs or freelance work hit me up. Feel lucky to have a book project in the works, but looking for full time work and other projects.

— Esther Zuckerman (@ezwrites) July 27, 2022
the rumors are true: I have also been laid off from Thrillist after nearly four years and hundreds of blogs, blurbs, and interviews hastily conducted from bathrooms. I love to write about movies and television and weird animal stuff. I am a very fun hang. I am available!!

— 🐛 Emma Stefansky 🐛 (@stefabsky) July 27, 2022
New York Magazine, which is owned by Vox Media and incorporates websites Intelligencer, The Cut, Vulture, The Strategist, Curbed, and Grub Street, isn't affected, CNBC reported. Vox Media's brands also include The Verge, SB Nation, Eater, Polygon and namesake Vox.
Recessions have decimated the media industry over the past three decades. In fact, the three years with the most job losses in the industry were 2020 (COVID-19 pandemic), 2008 (financial crisis) and 2001 (dot-com bubble bust), according to data from Challenger, Gray & Christmas, an executive outplacement firm in Chicago.
Silicon Valley is also trembling over a potential recession. More than 300 start-ups have laid off more than 50,000 workers since the start of the year, according to Layoffs.fyi, which tracks cuts in the tech industry.
Last week, CNBC reported that 7-Eleven has eliminated about 880 corporate jobs in the United States. The Dallas-headquartered company's Irving, TX and Enon, OH, support centers were impacted, as well as field support roles. The workforce reduction comes roughly one year after the convenience store chain completed its $21 billion acquisition of rival Speedway.
Meanwhile, Bloomberg News reported that Apple plans to slow hiring and spending growth next year. Google told employees that it'll be "slowing down the pace of hiring for the rest of the year," according to an internal memo by CEO Sundar Pichai obtained by The Verge. Pichai said the Mountain View, CA-based company isn't freezing hiring entirely; it'll still hire for "engineering, technical and other critical roles." But the pullback will mean "pausing development and re-deploying resources to higher priority areas," according to the memo.
The memo came on the heels of Meta, formerly known as Facebook, giving engineering managers a deadline to identify anyone on their team who "needs support" and report them in an internal HR system, The Information reported. "If a direct report is coasting or is a low performer, they are not who we need; they are failing this company," wrote Maher Saba, the company's head of engineering. "As a manager, you cannot allow someone to be net neutral or negative for Meta."
Earlier this month, Meta CEO Mark Zuckerberg told staffers during a companywide call that not everyone was meeting the Menlo Park, CA-based company's standards and that some might want to leave voluntarily, Reuters reported. Zuckerberg added the company planned on reducing plans to hire engineers by at least 30% this year.
"If I had to bet, I'd say that this might be one of the worst downturns that we've seen in recent history," Zuckerberg said. "Realistically, there are probably a bunch of people at the company who shouldn't be here."
Over the past couple months, JPMorgan Chase & Co., the biggest bank in the United States, and Coinbase, the biggest crypto currency exchange in the country, have both laid off hundreds of employees. Streaming giant Netflix followed suit, announcing its second round of cuts within two months. Tesla went one step further by closing its San Mateo, CA-based facility, laying off hundreds in the process. With the housing, crypto and tech markets all facing upheaval, more companies are expected to trim their workforce in the months to come.