Matthew Kimball was promoted to a new role at Shell's headquarters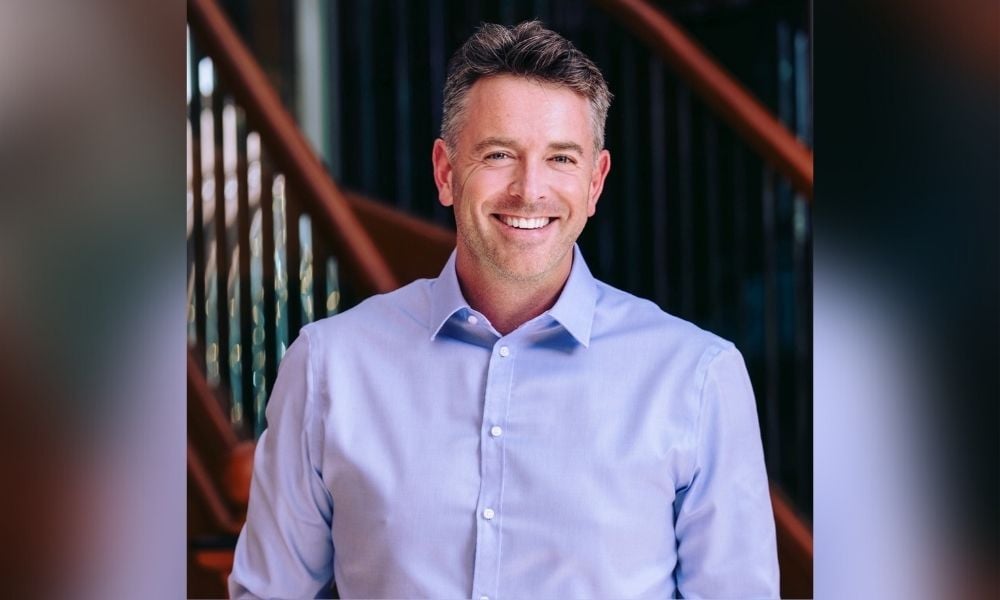 Industry veteran Matthew Kimball was recently internally promoted into his third HR leadership role at Shell. Since August 1st, Kimball has been serving the role of CHRO and VP of HR, upstream development, wells, and exploration at Shell.
Kimball has relocated to Shell's global headquarters in The Hague, Netherlands for the new role. He was previously based in Singapore, where he served as CHRO and VP, HR – global commercial at Shell. HRD caught up with Kimball to find out his unique experience of relocating during a pandemic and what he's most looking forward to in the role.
Read more: Relocating abroad? Here are your 10 best options
No stranger to 'moving around'
Kimball is the epitome of a global HR leader. He's moved around so much that he's become "no stranger" to changing jobs and moving countries. "This is actually the 7th time in my career where I've relocated countries for a new job," he told HRD.
He'd left Australia about 16 years ago for an assignment and hasn't looked back since. At Shell alone, including his latest gig, he's served three different HR head roles in three cities – The Hague, Singapore, and London. Before that, he spent more than a decade at pharma giant Merck serving roles across the Netherlands, Singapore, US, and Australia. It's no wonder then that he won a spot on the 2021 HRD Global 100 as well as our annual Hot List 2021 in Asia – both awards a testament to his outstanding commitment to his role and field over the past harrowing 12 months.
Read more: How the COVID-19 crisis will redefine HR
Managing culture shock in a pandemic
However, even with all the experience travelling and immersing in new cultures, nothing can quite set someone up for relocating during a pandemic. "Changing jobs and changing countries are two of the top stressful events you can have in your life," he said. "Then you add a pandemic on top of that. It did throw a few new hurdles."
Having been in a highly restrictive environment like Singapore for bulk of the crisis, where frequent checks and tracking systems are in place to keep the community safe, moving to Europe's "free-er" environment was quite a culture shock. Everyone in his family who's eligible for COVID vaccinations had taken them, and upon touching down in the Netherlands, they were ready to present their proof of vaccination and relevant documents to make things easy at the airport.
Kimball's entire family found that this habit, cultivated in Singapore, wasn't necessary at all. They were surprised to be waved in and got through immigration easily, he said, without experiencing any serious COVID-related protocols. This is the opposite of being at Singapore's Changi airport, where staff are decked in personal protective gear and areas cordoned off to keep interaction to the minimum and ensure staff and passengers' utmost safety.
Another example of a COVID culture shock was when the people who picked his family up came in for a hug – a rare gesture in our times. There's also no mask mandate in the Netherlands. Everything took a while to get used to but was a welcoming experience for Kimball's family as they transitioned into their new "normal" life.
"It's probably more the uncertainty about the environment which you're heading into," he said. "We hadn't left Singapore for two years. Getting off the island was [done] sort of with some trepidation. But it's all gone incredibly smoothly and we're really lucky to have tremendous support from the network of colleagues and friends here at Shell, who have certainly welcomed us to the Netherlands."
Read more: How will business protocols change in a post-pandemic workplace?
Top strategic HR priorities in new role
Additionally, all that support has enabled a positive transition into his new role. He told us what he's most looking forward to. "I'm excited for the opportunity to bring my skills and experiences from both outside of and within Shell to such an important part of our business," he said. "To have the opportunity to come and do this role from our headquarters in The Hague is a real privilege.
"I'm super curious commercially about our business and about our people. To see a new part of Shell is truly exciting. This is a community of incredibly bright and diverse people from those with PhD's, to our brilliant explorers and our offshore wells engineers who do incredible things every day. I hope to be able to learn fast and contribute quickly to our strategic agenda."
Some of Kimball's top strategic priorities in his new role include:
Ensuring that talents have a deep sense of purpose for what they do
Sustaining the humanisation of the employee experience
Keeping the organisation agile
Ensuring that the organisation provides the right skills and redeployments by looking at skill adjacencies to help people further develop their careers
Read more: From survive to thrive: How CHROs can expand their capabilities
How relocating impacts global HR leadership role
Another part of the new job that he's looking forward to is hopefully better well-being as he serves his global role in a new time zone. Previously, he was serving a global function out of Singapore, which sometimes meant stretching out his work schedule to accommodate calls way before or after hours. "It can be really tough – you have early mornings and some late evenings," he said. "I think it's really important to develop the right well-being and mindfulness strategy that is tailored for you."
Kimball has been doing global roles for a long time, so working virtually with teams all around the world is not new. But serving the role out of Asia can be "a bit more 24/7" when calls come in from the Americas or Europe. Hence, the middle ground European time zone may be a welcome benefit and be "somewhat kinder" on his work-life balance.
Read more: Shell's global HR head tackles 'always on' culture
"For me personally, it's really important to ensure that I'm able to exercise and have quality time with my family," he said. "It can be challenging to have downtime and mentally disconnect from work when you're doing a global role from Singapore. It's really important to be quite disciplined and when you switch off, make sure that you have the tools to be able to recharge and get the energy to sustain what you're doing."
All in all, he's very optimistic about the move, especially now when "this is HR's time" to lead tremendous change. When asked for advice on switching roles during a pandemic, he only had encouraging words for fellow leaders. "Go for it!" he exclaimed. "The pandemic has given us all an opportunity to stop and reflect about what is truly important to us. For me, it is such an exciting time to be leading the people function. There is no playbook – the path forward is there for us to pave."