It's time to capitalise on HR's successes and drive greater change in 2021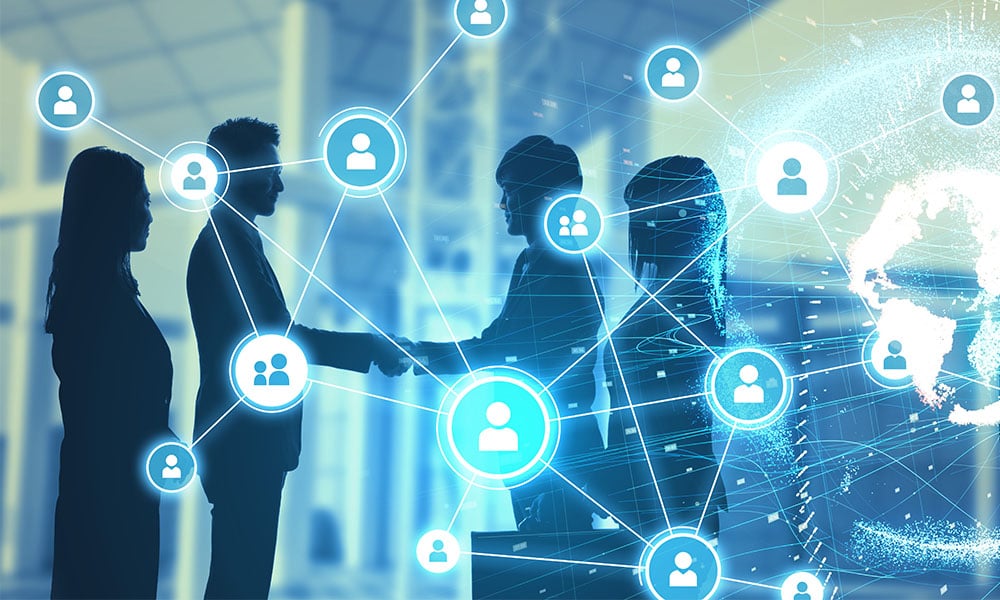 Following an impressive showcase of leadership in 2020, how can CHROs tap on the positive momentum and expand their capabilities?
In a global human capital trends study, Deloitte found that HR leaders had effectively handled everything thrown their way during the crisis, thereby raising their reputation across the organisation.
Their standing with fellow C-suites saw a peak post-COVID-19, with leaders evermore confident that HR would be ready and able to navigate the organisation through future disruptions.
The top three areas of work that HR impacted were:
Protecting workforce health and safety
Increasing communication with the workforce
Promoting worker well-being
In all three areas, at least four in five executives considered them to be HR's responsibility, with well-being seeing the highest response (91% agreement).
Read more: 2021: Here's what your HR strategy should look like
Moving on to greater things
The study highlighted that HR's overwhelming success as a function through the pandemic presents the opportunity to "re-architect" the way we worked.
As such, HR has the potential to drive change, instead of allowing it to happen to us in a 'passive manner' – which is what previous discussions around the future of work seemed to suggest.
For example, Deloitte suggested that HR can permanently help organisations shift from being output-driven to outcome-driven. Instead of its traditional role of merely identifying Hi-Po employees, help develop individuals and unleash potential.
The study was pointing to the fact that HR has the ability to enable the entire organisation to perform at its most optimum.
What's more, being a more data-savvy function in a skills-driven landscape, Deloitte believes HR can even help the business generate forward-looking insights on opportunities and new directions for future success.
READ MORE: How can HR sustain their leadership in 2021?
Possibilities or a pipe dream?
All of that may seem like a big ask, but it reflects a natural progression of HR's long journey from humble administrator to business partner.
Pre-COVID, it was common to hear practitioners plotting about ways to get the elusive 'seat at the table'. However, after all the lightning-speed changes that took place in organisations, regardless of size, industry or geography, it now seems a little vulgar to talk about HR's proverbial seat, since they practically heave-ho-ed the entire workforce through the pandemic.
Not to get ahead of ourselves, but HR did lead side-by-side with CEOs and company leadership in many instances of the crisis. It's high time HR takes advantage of this momentum by securing a seat in the boardroom.
HRD spoke with the president at a tech company to find out how he expected HR to help run the business and revealed how HR can retain a coveted leadership spot.
"First and foremost, they need to be great business advisors – partner is a word often used," said Rob Wells, president for Asia at Workday. "The great thing about what's happening to the HR community is it's got a voice. It's finally there at the top table and people recognise the incredible importance of looking after its people."
That also means making sure that employees remained relevant and on top of their game despite disruptions. He shared that HR has been crucial in ensuring that employees evolved according to business needs, even during a pandemic.
For instance, HR enabled employees to completely change the way they delivered services to customers. Overnight, employees had to quickly adapt to current circumstances and serve customers remotely – something that was almost never done before the crisis.
"And I'm amazed," he said. "We hardly missed a beat."
They managed to deliver hundreds of successful projects through a completely changed processing system.
Read more: Change management: How to navigate culture transformation
All it takes is skills…
He attributed part of this impressive achievement to HR's razor-sharp focus on skills and capabilities.
"I look to the HR team to help us always be on top of things like skills, an area in Workday where we do a lot of work on," he said.
"We believe that the skills of the individual and skill requirements for the company are evolving all the time and it's incumbent on us as a systems provider…to help it evolve in a modern way with our customers.
"And so, ensuring that there's a conversation about future skill requirements is still an essential element of what goes on with our HR leadership."
Read more: Revealed: How to harness HR's 'dynamic skills approach'
…and a 'little bit of values'
Besides helping the workforce remain one step ahead in terms of skills, he believes HR has a massive role in helping the busines balance success with values.
"When I talk about being an advisor, I think it's about being a real conscience for the business," he said. "Because at the end of the day it's our job [as leaders] to ensure we have the right talent in place. It's our job to show we're living by the values of our organisation.
"It's our job to make sure that the journey that the company is on is always clear and everybody understands their role in that journey."
Of course, if we're talking 'future', data has to be involved. And almost right on cue, Wells told us that's exactly what HR needs to do – be the mad magicians who turn messy piles of numbers and words into strategy and real practicable change.
"It's a very strategic [role]," he said. "It's about planning, understanding the data, and helping us understand the data."
This capability is especially crucial when we're inundated with employee surveys, even if it's just asking about how everyone's been feeling throughout the crisis.
But all that feedback collected will only be worth the effort if it actually helped the company become its 'best self' – and this is where HR comes in.
"We do a lot of surveys just to try and measure the temperature of the environment and how it could be better," he said.
"There's a lot of great data that you get from that and it's therefore really important to help make sure it's front of mind for the business executives…to keep the business afloat. [HR is a] big and important role right now."