It can help engage and retain employees, but how do you inspire a sense of purpose?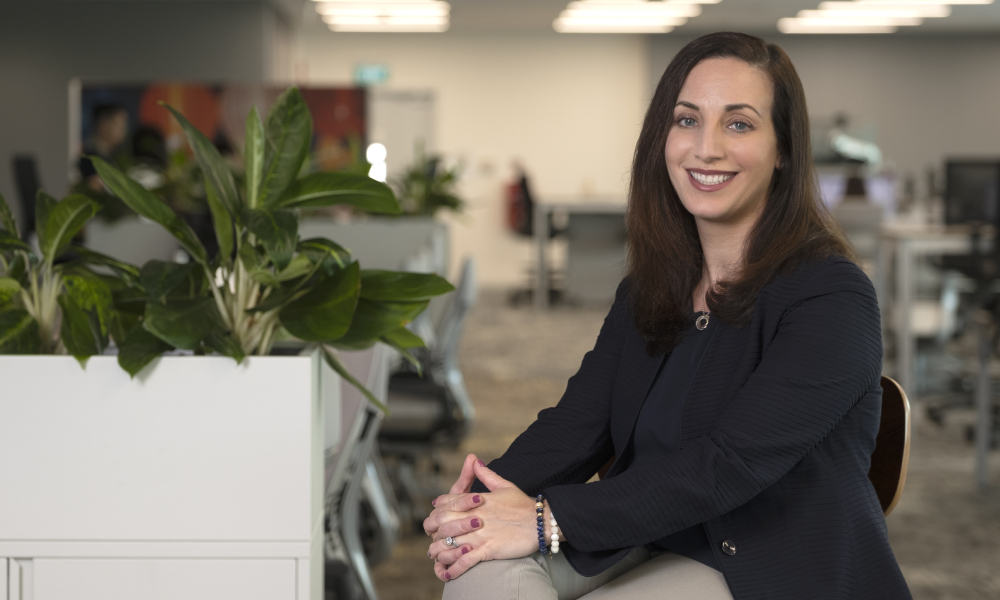 Have leaders cracked the code on what millennials and Gen Z employees want out of work? After years of research into this group of individuals, studies have finally concluded that it all boils down to offering purposeful and meaningful work. Yes, they want the typical entitlements like fair pay, supportive benefits, and career progression, but if you want to engage them and create a sense of loyalty, you'd have to offer a genuine sense of purpose at work.
To clarify, millennials were born between 1981 and 1996, so these employees have been building their careers for a while now, with the oldest of the bunch around 40 years old. As for Gen Z, the oldest are in their early twenties and have either just joined the workforce or are fresh out of university and looking to get gainful employment.
Read more: What do millennials and Gen Zs desire from employers?
What do millennials really want in the workplace?
Deloitte is one of the organisations that have conducted annual studies on this young group of workers to help us better understand their perspectives. In their 2020 global report, they found that more millennials expressed a desire to stay with their employers for at least five years. This compared with past findings where employees said two years were plenty.
What helped change their minds? Deloitte found a trend where job loyalty rises in tandem with how businesses addressed employee needs, which could range from diversity and inclusion to sustainability and reskilling. Basically, they cared about employers who cared – whether the cause was climate change, helping vulnerable groups of people impacted by the pandemic, or enabling a more equitable workplace.
The pandemic especially drilled in a stronger sense of 'individual responsibility', according to Deloitte, with nearly three in four millennials saying the crisis made them more sympathetic towards the needs of others.
The findings aligned with Deloitte's study from 2019, which found that young employees were just as ambitious as older generations when it came to work. The difference being their strong desire to 'make a difference' in their personal and professional lives. Companies that showed genuine efforts around climate change and the environment thus ranked highly with candidates.
Additionally, in terms of diversity and inclusion, there was a strong correlation between millennials who planned to stay in their current jobs and employers' efforts on advancing the agenda at work. Majority of millennials responded that they gave a 'great deal' or 'fair amount' of importance to gender and ethnicity when considering whether to work for an organisation.
Read more: Are today's leaders 'out of step' with reality?
What do employees expect out of their leaders?
And when they said that they looked out for companies that care more than just making loads of money, they meant that for the top rank too – employees expected their leaders to 'walk the talk' and be responsible and purposeful. A study by the World Economic Forum last year found that younger employees desired purposeful leaders with more emotion and intuition. Leaders also had to showcase the ability to drive strong organisational performance as well as leave a positive impact on the broader society.
The report, done in collaboration with Accenture, highlighted the growing demand for businesses to address environmental, social, and economic issues in return for their 'license to prosper'. For instance, six in 10 (61%) young, emerging leaders said that business models should be pursued only if they improve both societal outcomes and profitable growth.
Further, a majority of current leaders (79%) and stakeholders (73%) said that the positive potential of emerging technology calls for businesses to reconsider their role in society. All of this doesn't mean that financial performance is no longer vital to business success. In fact, the study found that responsible leadership is linked with higher financial performance.
Read more: How to develop an engaged workforce
How to find purpose in your work?
So how can leaders showcase their organisation's purpose when it's something intangible? It helps if the leader connected with the company's mission, just like Jessica Simpson, human resources director at Amgen Singapore Manufacturing. Simpson has been at Amgen for over 13 years and rose the ranks from intern to HR director in less than a decade.
"I started as an intern and have been really inspired by the company and wanted to stay because of our mission," she told HRD. "One of the things that I've loved about being part of Amgen is the purpose and how we give back. I can say that's one of the things that drew me to the company."
Before Amgen, she was in a different sector and had really enjoyed the work she was doing but felt like there was a missing piece to her work, because "I didn't feel a personal connection" to it. Then she experienced a personal tragedy and it completely changed her career focus.
"I actually had a family member who got cancer," she said. "I think that was the moment when I really shifted my focus and decided I wanted to work for a company that has a mission to help others and serve patients."
That was exactly what she found at Amgen, which is a Fortune 500 biotechnology company that's committed to using science to help patients suffering from serious illnesses. Their company mission is simple: 'to serve patients'. Besides focusing on providing returns for stockholders and staff, they also prioritise 'the needs of patients' as a company value.
Other values range from relying on scientific innovation and methods to find the best therapies and medicines, to applying the 'highest ethical standards' to their products and services. Amgen is thus an easy choice for those looking for a higher purpose in their work.
Read more: How the best workplaces are winning over millennials
How can leaders help employees find their purpose?
While Amgen was a clear choice for Simpson, what about the employees? The tricky thing about purpose is it's not something that can be forced upon anyone, so how can leaders inspire their team members to find it in their work? The best way is to show the impact of their labour. At Amgen, patients sometimes make an appearance during staff meetings and talk about the impact that the company's work has been having on their lives and loved ones.
"I've really been inspired by the stories that I hear," she said. "That is the moment when I realise that even though I may not be seeing patients day to day, the work I'm doing helps to contribute and give back – it really makes a difference in people's lives."
She's found that the stories resonated the same way with employees. Showcasing the impact of their work through real-life examples makes the hard work they do evermore meaningful. "What connects us all is the ability to give back to our patients," she said.
This has helped Amgen with their attraction and retention strategy. She said that her team saw the company's turnover rate halved in just a year, particularly during the COVID-19 public health crisis, because employees saw that "what we're doing is helping to take care of other people".
Then there's the aspect around being an ethical and responsible business. Their efforts at being "good neighbours to our local communities" have paid off. During company surveys, staff said that the company's mission and values have kept the work meaningful.
"At the end of the day, while rewards and benefits are important, employees today are really looking for the meaning and impact behind their work," she said. "That's one of the reasons why I joined and stayed at Amgen. And it's the reason why we're able to attract and retain our talent."
Related stories