Everything we do now is on a computer — work, school, socialising. How do we manage screen time?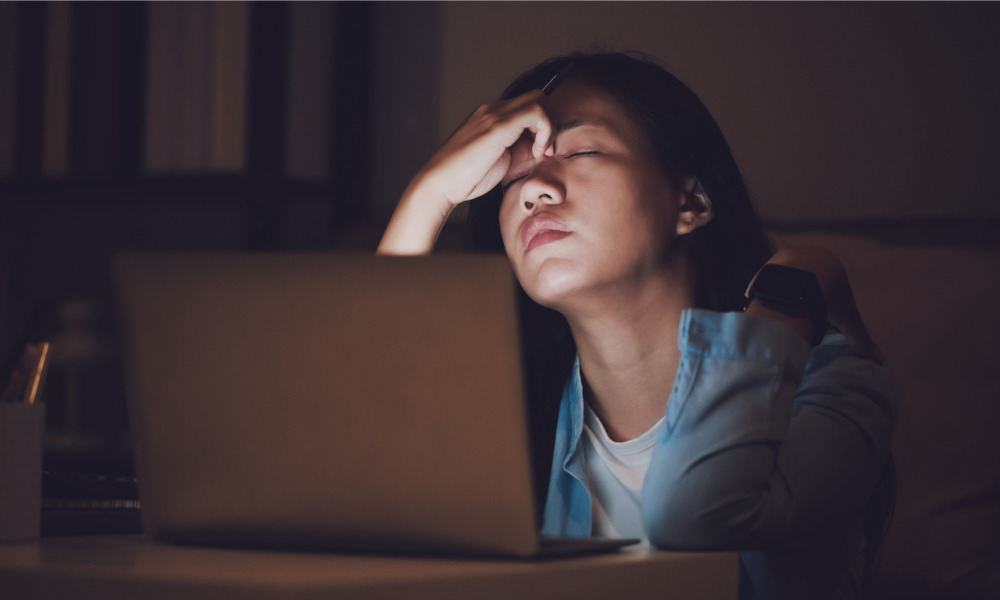 How can we tackle the fatigue linked to being 'always on'?
It's a tricky time. We are now 'always on' and it's very difficult to get away from work because of our circumstances, noted Philippa Penfold, CEO and co-founder at People Collider.
"Whatever we're doing — socialising, working or schooling — everything right now is pretty much done on the computer, and it is exhausting," Penfold said at a recent panel discussion.
So how do you manage the excessive screen time for yourself as well as for employees?
Matthew Kimball, vice president, global commercial, HR at Shell chipped in during the exclusive virtual session at HR Leaders Asia and said it's about building resilience.
READ MORE: COVID-19 & mental health: What will our futures look like?
There are two elements to address when it comes to being 'always on' when working remotely or sheltering in place, he said.
"It goes back to how we're all sailing in the same storm, but we're not necessarily in the same boat," Kimball said. "It's again about that human connection. And we need to understand what an individual's situation is and how they are being impacted. How is their [level of] resilience?"
One of the nice things he found about all the screen time, however, is that he's had a chance to "see more" of his employees' life through video calls while everyone works from home. For instance, details like family photos or paintings in the background of the calls.
"It has opened things up for more of a human connection, strangely enough, in a digital way," he said. "But the first point is it's really important to understand the individual situation."
The second element to manage screen time involves being able to "pivot".
"At the moment it's really difficult to pivot because you're pivoting on sand," he said. "Everything that you used to pivot on was solid, but now everything's changing."
To counter that, he suggested developing new routines for work and for 'rest', such as a different exercise routine or including meditation into your day.
It's important for leaders to do the same thing during work and develop new routines for their team as well, so that everyone gets into the habit of logging off.
"Really be the change that you want to see in others," he said. "I had a team member recently say to me, 'be the change, man. You've got to log off.'
"So I think that's another element: leaders really need to role model a lot of it."