How do you manage expat employees who want to work in their home country during the pandemic?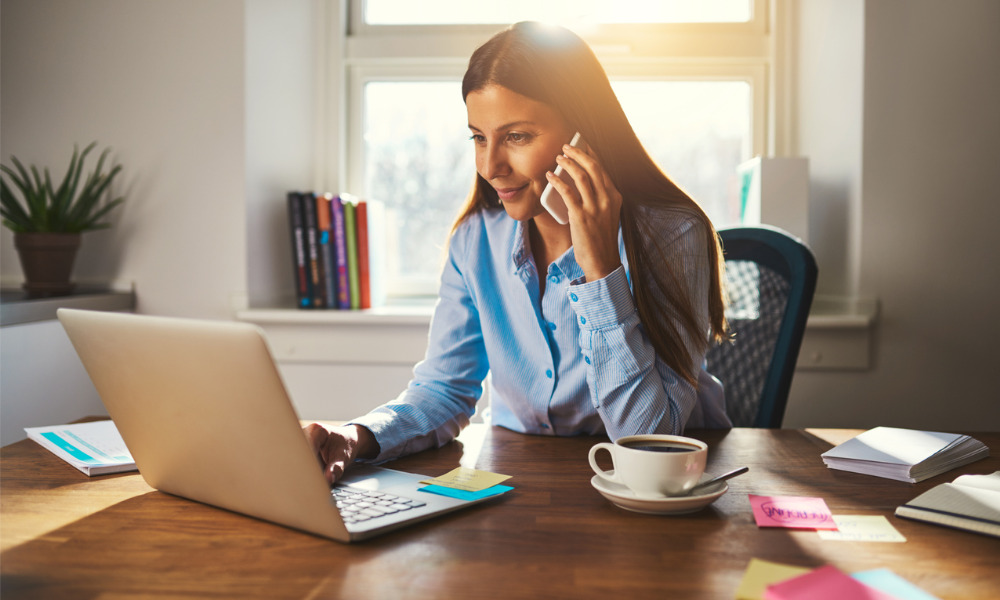 The pandemic presented everyone with challenges and learnings that will likely follow us for the rest of our lives. For expat professionals who worked in far-flung places, what used to be a dream quickly turned into a nightmare with prolonged lockdowns and international border closures. With no clear end to the pandemic, they were 'stuck' working overseas and could no longer rely on that annual trip back home to see family and friends.
While some chose to hunker down and prepare themselves to survive the debilitating crisis without the comfort or support of loved ones, others requested to return home and hoped to arrange a temporary remote work assignment overseas. But what would that entail for the employer?
Is it a feasible plan, considering the lack of guaranteed timelines around when borders would reopen and allow the staffer to return to their original office location? Dalia Begin, vice president, global talent mobility at Cartus shared the top challenges faced by some of her clients.
"In 2020, allowing employees to work in temporary locations physically presented compliance and administrative challenges," said Begin. "Our experience has been that most organisations grapple with the necessary processes to clearly and adequately manage complex immigration, risk, and tax compliance scenarios.
"To minimise risk and ensure compliance, companies had to have adequate infrastructure that incorporated all stakeholders and decision points to ensure that each decision is carefully reviewed and made."
As the pandemic wore on, her team realised that the trend of alternative work arrangements was set to stay, so how can companies manage these temporary relocations, and safely mitigate potential risks or compliance issues? From the numerous temp move requests that Cartus have done in the past year, they found that it's critical to facilitate the work arrangement with the following aspects:
Policy and process
This may be the trickiest part of managing the move as it'll involve many different teams and departments, for instance your mobility team, HR, legal and other administrative support. Compared to a short-term business trip, the policy and process around handling a temporary relocation, especially during an ongoing pandemic can lead to layers of approvals and a heavy burden on your internal resources.
If anything, the policy around such a move must be watertight and clarify global guidelines on things like:
Employee eligibility criteria
Duration of the overseas assignment
Clarity on expectations of the employee's job role
Requests for extension of assignment
Any legal or immigration checks
Communication
Throughout the relocation process, you would also need to enable regular and open communication between all parties involved, including your mobility team, the employee, their line manager, as well as any external authorities like immigration. You should treat initial communication with employees as an opportunity to set expectations and make them aware that they are:
Required to carry out their full role in the requested location, which includes observing the working hours of their employment location
Not going to be provided with any traditional relocation support
Responsible for any costs associated with the move, such as travel, quarantine, taxes, or COVID-19 tests
Differences in legislation
Additionally, different countries are at varying stages of the pandemic and managing the evolving situation in their own way. This would mean differing local laws, restrictions, as well as procedures to carry out in case of an emergency like the spread of infections. Both the employee and employer must be mindful of these 'regional nuances' prior to the trip to avoid any legal risks or safety issues.
Companies should also be aware that if the employee chooses to return to a place that may be a high-risk location, prolonged national lockdowns may take place, and force staff to extend their overseas assignment. It's also best to consider how you would remain in close contact with the employee to manage the work arrangement.
READ MORE: Holiday blues: How to support staff separated from family overseas
Whether an expat employee requests to return home or not, Begin said it's important to monitor staffers who may feel isolated during the crisis, and find ways to support their overall mental well-being.
"Employers must engage in ongoing dialogue and offer additional support," she said. "Allow employees permission and extra room to care for themselves as they navigate through this challenging time. There won't be one solution for every employee faced with this issue. Take the time to understand each one individually and tailor your support accordingly."
To find out more about how to manage unique remote work arrangements during the pandemic, click here.