75% of employees admit to stealing at least once from their employer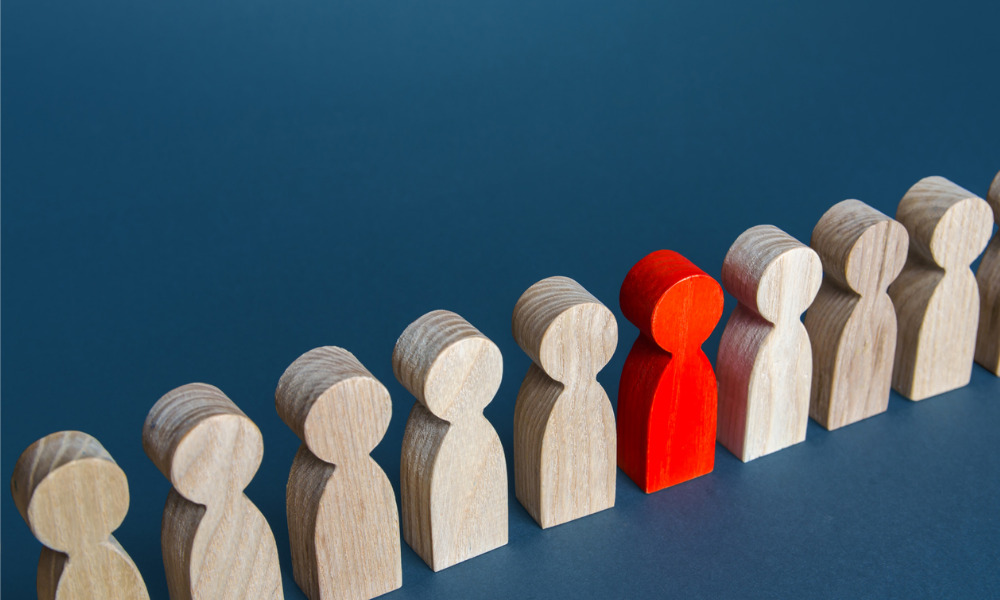 Earlier this month, a former Apple employee was sentenced to three years in jail for his role in a fraud scheme that cost the tech giant $17 million. The worker plead guilty to conspiring to defraud Apple – and was ordered to repay over $19 million in restitution.
And while this is an extreme example, it's in no way an isolated incident. According to data from the CRA, 75% of employees admit to stealing at least once from their employer, with the Association of Certified Fraud Examiners adding that businesses lose an estimated five percent of their annual revenue to fraud - which includes employee theft.
What constitutes theft in the workplace?
For employers, it's essential to get ahead of the problem before theft spirals into something as dramatic as fraud and jailtime.
But theft isn't always as straightforward as stealing some office stationary or slipping an old laptop into your bag – it's contextual.
Theft includes more than just stealing material things, misuse of company assets without permission or stealing sensitive information also constitutes as theft – as does stealing time.
What is time theft?
A recent case in British Columbia shed light on the consequences of misrepresenting your hours worked – and how employers can actually countersue workers for costs. An accounting employee was terminated with cause by her employee – however, the worker alleged wrongful dismissal and claimed damages arising from the termination.
In a twist, the employer counter-claimed after their employee tracking-software supposedly uncovered "time theft" – discrepancies on timesheets and software logs. Ultimately, the employee was told to replay the employer $2,459 in returned wages.
Time theft may be a new concept, but it's quickly becoming a damaging one. According to a study by Software Advice, 43% of hourly employees admitted to exaggerating the hours they worked in a week. Data from the American Payroll Association found the most common examples of time theft are: taking longer breaks than allowed (54%), arriving late or leaving early (53%), and wasting time on the internet or social media (44%).
So what should you do if you believe your people are stealing time and/or money from your organization? Well, speaking to HRD, Ontario-based Legal Specialist Olivia Cicchini says there's three key steps you should take.
Complete a formal investigation: "Collect all evidence that supports your allegation," Cicchini says. "A proper investigation includes collecting written evidence, interview co-workers who can provide witness statements and collecting security footage that supports your allegation."
Meet with the employee: "This is meant to present all the evidence to the employee and then gather the employee's response. Proper scheduling of this meeting includes allowing the employee to bring a support person, a written invitation to the employee, and providing at least 24-hour notice of meeting."
Decide: "After hearing out the employee, you can make an informed decision regarding the employee's future in your company. If you can objectively prove this employee committed theft, you may have grounds to terminate their employment."
How to discipline an employee who steals
As with all things in HR, there's rarely a one-size-fits-all answer. In regards to dealing with employee theft, HR needs to offset the actions by the outcome – taking into consideration the impact of the theft and the motives of the employee.
"If after completing the investigation, the employer determines that the employee has been stealing, the employer should ensure their evidence is strong," says Cicchini. "Concrete evidence such as data, reliable witness testimony, video surveillance, emails and time sheets all contain information useful in proving that the theft occurred."
Once you're certain the employee has committed theft, you should move forward with the disciplinary procedure stated in their employee handbook.
"Depending on the severity of the theft, the employer can choose to issue a warning or move straight to termination," adds Cicchini. "While termination without cause is a lower risk option, a with cause termination may be justified as theft is generally considered a serious offence. Lastly, and depending on the severity, the employer may opt to contact the police to commence a formal report."
Essentially, it's important that employers follow the rule book here – and taker the proper disciplinary steps before terminating an employee on the spot. In a previous interview with HRD, Shreya Patel, of employment law firm CCPartners, stressed that "employers must still engage in a careful consideration of various factors."