Alberta driver believed fuel for personal truck was part of compensation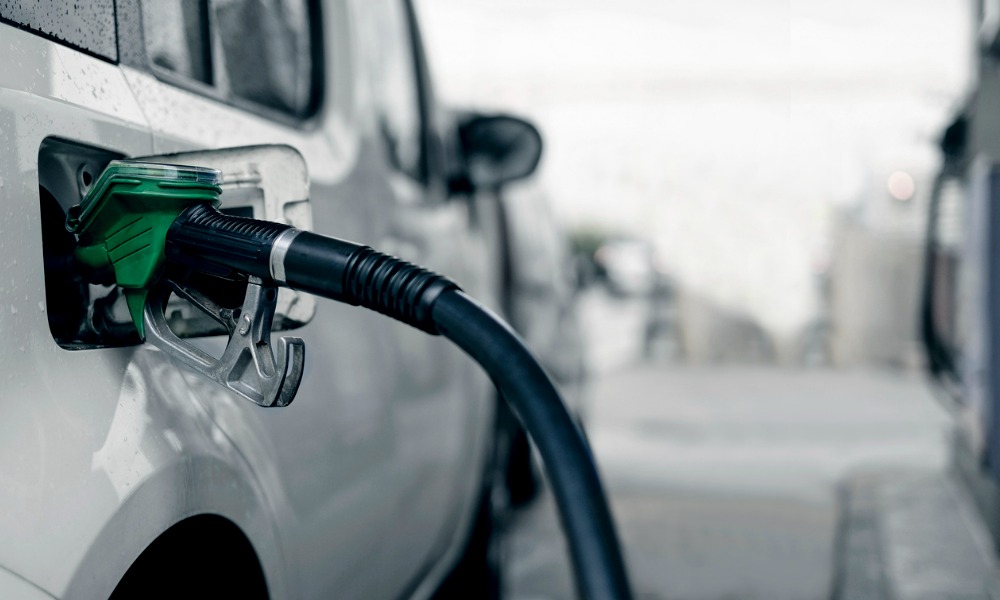 An Alberta employer unjustly dismissed a worker for gassing up his personal truck with company fuel when the worker believed that he had permission, the Alberta Labour Relations Board has ruled.
Terrace Aggregate is a gravel business in Ardrossan, Alta., that includes a gravel pit. In September 2018, Terrace hired the worker as a driver.
Before starting employment, the worker signed a document that stated that it was mandatory to take a 30-minute break each day, which would automatically be deducted from the total hours worked whether it was taken or not. Employees completed time sheets on a daily basis to submit every two weeks.
According to the worker, in the fall of 2019 the worker used his personal truck at the facility when one of Terrace's broke down. Afterwards, he had a discussion with the owner about being paid more because he had been taking on foreman duties. He suggested including a tank of fuel each week for his truck as part of his compensation and the owner replied "Go ahead, fuel your truck."
The worker started fuelling his personal truck after that, keeping track of the fuel he took. Over a period of about three-and-a-half months, he fuelled up 10 times for a total of 1,186.8 litres of gas.
An inconsistent system for handling money at a school was not a basis to pin missing funds on an employee, said a Manitoba arbitrator.
Security footage
In January 2020, Terrace was performing maintenance on its security cameras and discovered a photograph of the worker filling up his personal truck at the company's fuel pump. The owner questioned other employees about it and several said they had seen the worker gassing up his truck on other occasions. They also all said that the worker told them that the fuel was part of his compensation package.
The worker went on vacation starting Feb. 9. On Feb. 26, he texted the owner that he was back and ready to return to work. However, the owner responded that he was not to set foot on Terrace property or he would be considered trespassing. He had only been paid to the end of January at that point.
After contacting co-workers, the worker learned that Terrace had terminated him for theft of fuel. Terrace also considered the time he spent gassing up his truck at work as stolen time.
The worker filed an employment standards complaint, alleging that he was "under the impression that he had an agreement that he could fuel his truck once per week," he hadn't been paid for working the first week of February, he was owed overtime pay because Terrace only paid it at straight time rather than time-and-a-half, and the company's deduction of 30 minutes of pay each day even if no break was taken was wrongful.
A grocery store cashier who gave free pop to a customer was serious misconduct, but she didn't intend to be dishonest, said an Alberta arbitrator.
Wrongful dismissal
An employment standards officer found that the worker was wrongfully dismissed and ordered Terrace to pay the worker in lieu of notice and overtime pay along with holiday pay and an order of officer fee, totalling more than $4,600.
Terrace appealed the order, arguing that it had just cause to terminate the worker for theft of fuel and time. The owner denied telling the worker to take free fuel, although he acknowledged that he "might have mentioned it one time" when discussing a raise for the worker.
Terrace also made a report to police, three employees provided statements, and the worker met with police, but no charges were laid.
The appeal body of the Alberta Labour Relations Board questioned the owner's credibility, as he was vague about his conversation with the worker and acknowledged that he might have made comments regarding fuel. As for the worker, his actions and testimony were consistent with a belief that he had permission to gas up his personal truck once per week, as he didn't try to hide it from co-workers or the security cameras and he documented each time he filled up his truck. In fact, the first entry was on the same day of the discussion with the owner, the board noted.
A Saskatchewan worker fired for time theft was reinstated by an arbitrator but two courts upheld her dismissal.
No dishonesty
The board also found that the worker usually filled up his truck shortly before the end of his shift. The work environment at Terrace was casual and it wasn't abnormal for the worker to fuel up at the end of the day before he signed out. This was not dishonest conduct, said the board, adding that even if it was theft of time, it was insufficient to provide just case for termination.
The board also found that the agreement to deduct a 30-minute mandatory rest period when one wasn't taken was contrary to the Alberta Employment Standards Code and was therefore unenforceable. As a result, any days where the worker indicated on his timesheet that there was no lunch break taken should be paid for the full time, said the board.