An end-of-year message from the team behind HRM.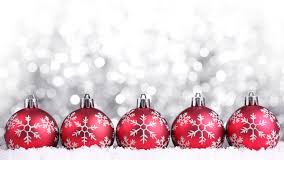 As 2015 draws to a close, the team at HRM would like to express its heartfelt gratitude to all those who support us as we endeavour to provide the HR industry with a valuable and informative news source.

Over the past 12 months, we've brought readers exclusive interviews with some of Canada's most prominent leaders including GoodLife's Alana Free, L'Oreal's Catherine Bédard, KPMG's Laura Croucher, Shoppers Drug Mart's Darren Ratz, McDonald's Sharon Ramalho, and Coca Cola's Tova White – to name but a few.

We've also teamed up with a number of eminent employment lawyers – such as Howard Levitt, Lorenzo Lisi, and Richard Johnson – to offer expert advice on contentious legal issues.

This year's HR Leaders Summit was also a resounding success with over 200 attendees and 27 speakers sharing their invaluable industry knowledge and helping others master the Art and Science of HR.

Tangerine Bank's Peter Aceto, Manulife's Stephani Kingsmill, RBC's Robert Carlyle, Unifor's Sari Sairanen, ADP's Sooky Lee and best-selling authors Stan Slap and Rodd Wagner were just a few of the major names HRM brought on board as expert speakers.

HRM Online was also pleased to present – for the second year – the Canadian HR Awards. With over 600 industry professionals turning out on the night, the evening was a resounding success and those driving innovation across Canada were rewarded and recognized for their incredible hard work.

To all our readers, have a happy Christmas and a safe New Year – we look forward to sharing all things HR with you in 2016.