Company promises 'fair and reasonable' severance packages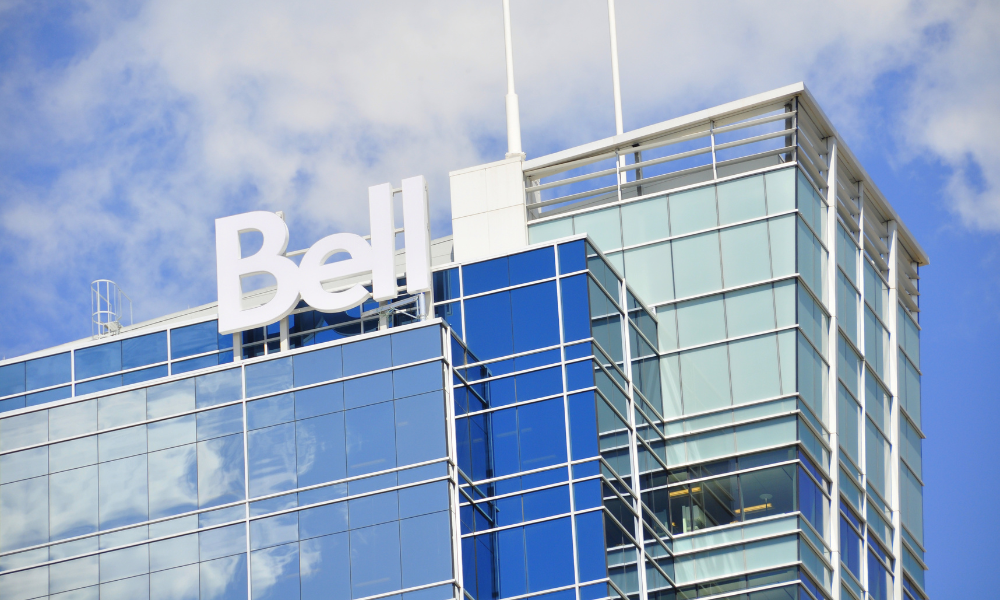 Bell Canada (BCE) has announced it is letting go 1,300 workers, including prominent names in the news business.
BCE – the parent company of CTV News – is terminating the employment of, among others:
Rosa Hwang, CTV National News executive producer
Joyce Napier, CTV National News Ottawa bureau chief
Glen McGregor, senior political correspondent
Paul Workman, chief international correspondent
Daniele Hamamdjian, London news bureau correspondent
Tom Walters, Los Angeles bureau chief
"Yes, it's true. My relationship with CTV News ended today. But reminder – my relationship with my former CTV News colleagues did not," said Hwang in a tweet. "I'm proud of the work we did together, but I'm even prouder of the lifelong friendships formed. Thank you all."
The layoffs include a 6% cut at Bell Media overall, according to a post by Mirko Bibic, president and CEO of BCE and Bell Canada. But the cuts specifically impact management, production, editorial and operations positions, sales and marketing and administrative and clerical jobs, according to Unifor.
Bibic cited tough financial challenges in announcing the "significant reductions."
"At Bell Canada, every year we can expect to lose over $250 million in legacy phone revenues. Across Bell Media's news operations, despite being Canada's news leader, we incur $40 million and growing in annual operating losses, and the profitability of our radio business has been cut in half since the onset of COVID," he said.
"To succeed in today's challenging economic, regulatory and competitive environment and be ready for what comes next, we need to accelerate our shift away from how telecom and media companies have operated in the past."
The company also promised "fair and reasonable" severance packages along with career transition services.
Previously, companies such as Accenture, Amazon and Shopify have also announced layoffs.
Closing, selling operations
BCE also announced it is closing its London, U.K, and Los Angeles bureaus, and scaling back in Washington D.C., according to The Canadian Press report.
The company also said it would shut down Winnipeg's Funny 1290, Calgary's Funny 1060, Edmonton's TSN 1260 Radio, Vancouver's BNN Bloomberg Radio 1410 and Funny 1040, along with London's NewsTalk 1290.
Meanwhile, it is also selling Hamilton's AM Radio 1150 and AM 820, as well as Windsor's AM 580, to an undisclosed third party, subject to CRTC approval.
In April, McDonald's requested that workers work remotely as it prepared to lay off staff in the U.S. and in other countries. Earlier this year, Walmart announced it is closing tech hubs in California, Texas and Oregon, and is looking to relocate employees from there to other locations. Meanwhile, Twitter started scaling back its offices in different cities across the world last year.
Union 'concerned and outraged' by layoffs
BCE's announcement did not sit well with Canada's largest union in the private sector. Unifor said it was "deeply concerned and outraged" about the announcement, which is in response to not being able to outwait Bill C-11, it said.
"These layoffs cut deep, especially in smaller communities that rely on local news, and undermines democracy," said Unifor National President Lana Payne. "Bell had other choices, in anticipation of policy changes, but chose to pull the trigger on these layoffs. If the government doesn't act now, there will be little left of Canadian journalism to save."
Bill C-11, which passed the Senate and became law in April, is a modernization of the Broadcasting Act to bring foreign internet streamers, such as Netflix and Amazon Prime Video, into Canada's regulatory system.
"If foreign streamers are allowed to compete directly with Canadian broadcasters, they should have the same responsibilities to support the telling of Canadian stories that should include local news," Unifor said.
The union has urged the government to amend C-11 to ensure the Broadcasting Act mandates the Canadian Radio and Television Commission (CRTC) to support local news. One way this could be done is by "developing, financing, producing or promoting local news and information programming," with the creation of a $120 million news relief fund, which must be spent on local news, according to the union.