'The HR function thrives on analytics,' says Otto Berkes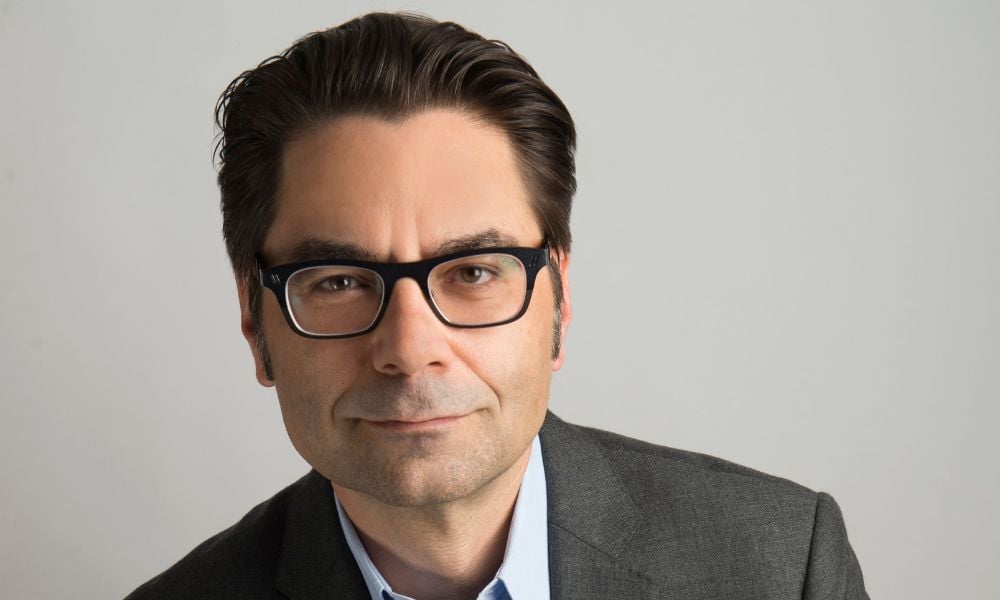 For Otto Berkes, data and algorithms are a way of life. As one of the original co-founders of Xbox, Otto's life work has spanned some of the most prestigious tech giants on earth. From Microsoft to CA Technologies to HBO, what he doesn't know about tech simply isn't worth knowing.
More recently, Berkes set his sights on the world of HR. And, as the founder of talent aquisition specialist HireRoad, he's discovered a few surprising similarities between fast-faced gaming and the sphere of human resources.
Driving a community experience
"The HR function thrives on analytics," he tells HRD. "And so too does the gaming sector. That's just part of its inherent DNA. In gaming, you have to look at community experience – how do you drive insights around a specific area of the gaming experience, then take that data and build on it? HR tech is the same. It's that feedback loop that's so similar."
Data analytics are the life blood of gaming because, ultimately, that's how you tell a story. It's how you build a community, as Berkes says. Looking at that from an HR lens, building a sense of comradery, belonging and loyalty well, that's just the groundwork of an ideal culture.
"Gaming is about what people are experiencing and how you're delivering that experience," says Berkes. "And I don't view talent management and acquisition much differently, in the sense that an organization is trying to deliver a great hiring experience to employees - helping them remain engaged in their roles afterwards."
This begins and ends with analytics. According to data from Oracle, HR analytics are the best tool to deliver in-depth insights to HR leaders on issue such as culture, engagement and talent strategy. Oracle's State of HR Analytics report found that 38% of HR leaders believe analytics are "highly effective" at providing internal feedback – and companies that use analytics are three times more likely to boast "business savvy HR professionals" than those that opt not to.
'Building something new'
The HR tech market is worth $ 23.98 billion globally, with that figure expected to rise to $40 million by 2029. Today, tech really is the right-hand arm of HR – so it's a case of levelling up or risk losing the game entirely. For Berkes, he believes that this begins with the most important aspect for any organization – attracting and keeping the right talent.
"What attracted me to this HR tech world was the opportunity to build something new," he tells HRD. "I like looking at a new set of challenges and finding a fresh perspective or a new approach. That's what I'm passionate about.
"For companies, finding that right hire is essential – it's a critical function. Building a great organization always comes down to the people you surround yourself with."
Using analytics to boost talent retention will be a major theme for HR departments this year. The ongoing labour shortage and high turnover rates are crippling organizations – meaning having the perfect recruitment strategy in place will be essential. And, as Berkes tells HRD, the recruitment process doesn't end when the candidate is signed on. It should extend to the onboarding process too.
"It's a talent journey," he says. "It begins when a candidate first learns about a new company, from there there's a system in which the employees is welcomed into the fold. We wanted to remove obstacles like paperwork so the new hire can focus on what matters – establishing connections with their colleagues and managers, understanding their new role and assimilating."
Onboarding as an extension of the hiring process
In remote work, the onboarding process has become trickier than ever. The advent of hybrid models and flexible working means the employee experience has become digitalized – which can lead to lower connectivity. Something that can lead to quitting before an employee has even started.
A recent report from CareerBuilder found that 93% of employees believe onboarding plays a critical role when deciding if they stay or leave a company, with 25% of employes opting to quit of their personal onboarding experience was poor.
"You need the right approach for ensuring ultimately what matters," says Berkes. "Which is a new employee's success in the company. Because it doesn't matter if a company hires hundreds of employees, if they're not successful, then it's wasted time. By removing the friction in the hiring process, and integrating that onboarding support, you're setting both the individual and the organization up for future success."