The full impact of COVID-19 on our economy is just starting to shine through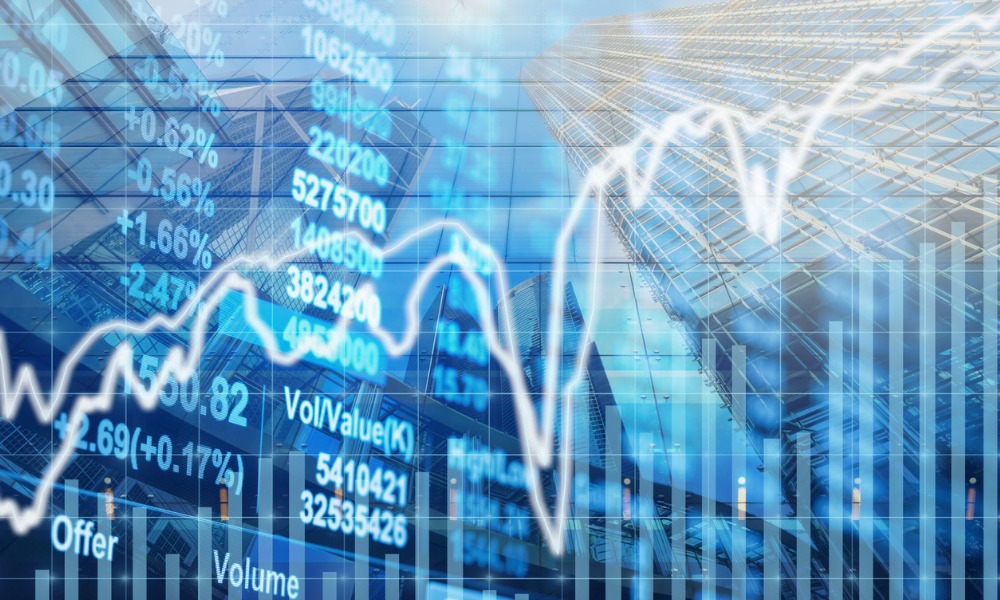 COVID-19 has played havoc with all aspects of our lives – but its full impact on the Canadian economy is only just beginning to shine through.
To delve further into the issue, HRD sat down with Pedro Antunes, Chief Economist at The Conference Board of Canada, and Kelsey Coburn, Research Associate, Human Capital Research at The Conference Board of Canada. Both will speak at the upcoming webinar, Canada 2021: Economic and Labour Market Update, presented by UKG.
"As we've gotten a handle on the short-term implications of COVID-19, we're now starting to think more about the long-term economic effects," Antunes told HRD.
"There's no question that, as we navigate this pandemic, we're adding significantly to the debt load of federal and provincial governments. This is going to be a major restraint on public sector spending for decades to come."
Read more: Is remote work creating a culture of presenteeism?
"We're going to see some important structural changes in certain areas. The continuation of telecommuting, a large reduction in business travel, and increased reliance on online shopping, among other factors, will force many businesses to rethink their structure."
But these changes won't come cheap. As Antunes reveals, the true cost of such monumental disruption could be detrimental to a lot of firms.
"The changes, and the subsequent implications of these changes, will be far reaching – however, it will take some time before we see the full impact on the Canadian economy.
And it's not just the impact on the economy that organizations need to deal with – it's the impact of COVID-19 on the labour market.
Read more: Is presenteeism worse than absenteeism?
"We lost around three million jobs at the peak of the pandemic," Antunes explained. "And almost 28% of the hours worked, or work effort – meaning one third of our collective efforts in driving incomes were out during the worst of the pandemic.
"While we have recovered most of these losses, employment is still down by about 3.3% compared with where we stood pre-pandemic. That still represents a major recession."
In addition to these losses, Canada is now dealing with the impact of cold winter weather on certain sectors like accommodation, food and restaurant services, sporting events, and recreation.
"For the next six months, it's going to be really tough – but hopefully we'll see the positive effects of the vaccine take over soon enough."
Speaking to the long-term impact of the virus on employers, Coburn, who leads research initiatives in human capital, revealed one unexpected benefit to businesses.
"We surveyed organizations throughout last year, more heavily when the COVID-19 pandemic was starting to take hold," she prefaced.
"Months ago, organizations didn't really know what their long-terms plans were – particularly around remote work. We surveyed organizations in the summer on whether they would keep their workforce remote post-pandemic and 71% hadn't yet made a decision.
"One trend we've seen in our Compensation-Planning Outlook survey is that retaining and attracting talent is still a top strategic priority for Canadian organizations."
A positive aspect to come out of the COVID-19 chaos was an expansion of potential talent pools for Canadian companies, thanks to an increase in remote work. Where once businesses required employees to live close by, in order to commute to the office, some employers are now free to hire people from anywhere in the country.
"COVID-19 has resulted in roughly 2.5 million Canadians working remotely and many may continue to do so. For organizations that make the permanent switch to remote work, or even a hybrid model, this opens up the talent pool for organizations looking to hire.
As for 2021, Antunes suggests businesses take advantage of the programs provided by the federal government whenever possible.
"The wage subsidy has been extended until the summer, which is crucial for many companies in keeping their workforces employed.
"I think there's enough capacity in the economy that, once the crisis has passed, we should see the economy pick back up – and employment recover."
To hear more from The Conference Board's Antunes and Coburn, sign up for UKG's complimentary Economic and Labour Market Update webinar here.