Work cannot go on business-as-usual in a 'high-stakes environment'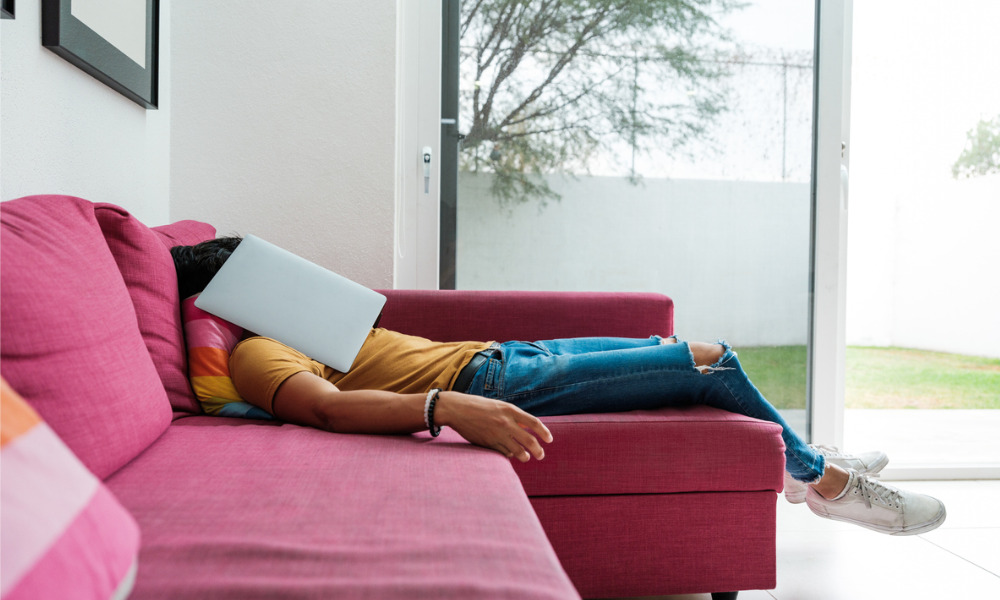 In the era of telecommuting, professional and personal lives overlap.
While many may be singing praises over how remote work has helped employees become more productive, there's another aspect of it that's worrying HR managers: the 'always on' culture is causing burnout.
From the start of the COVID-19 restrictions on work and social life, the majority of employees – forced to operate from home – have felt pressured to overperform (86%), a LinkedIn study suggests.
READ MORE: COVID-19: Why burnout is on the rise
With news of layoffs and pay cuts happening across industries, workers have been feeling the need to push harder and convince managers they're worth keeping around. As a result, telecommuters end up working an additional 28 hours per month. LinkedIn also found:
31% suffer from poor sleep quality
30% – from increased levels of anxiety
24% – from poor mental health
This hasn't gone unnoticed by HR leaders, however.
In another study from LinkedIn and the UK advocacy group Mental Health Foundation, nearly 60% of HR managers believe the stress and strain of working from home over a long period could cause workers to slip away from work out of exhaustion.
"People working from home during these unprecedented times are at a greater risk of burnout due to the high-stakes environment we find ourselves in both globally and personally," said Chris O'Sullivan of the Mental Health Foundation.
These 'high stakes' are what breed the often-toxic culture of 'ePresenteeism' – or the need to dial in and work even outside of official hours. HR managers (79%) believe the lack of distinction between work and personal life today has created this trend.
"We cannot have the same business-as-usual expectations on ourselves or of our employees – there simply aren't enough hours in the day to work full time, look after children at home, and keep up our other responsibilities," O'Sullivan said.
READ MORE: How to prevent employee burnout
Despite the challenges, however, HR managers (82%) believe they are equipped with the tools, knowledge and skills to handle cases of burnout among remote workers.
In fact, employers are now changing up work patterns: a third of companies surveyed have begun to stick with official work hours and have banned workplace communication outside of the schedule, while a similar number have introduced more flexible work hours and additional mechanisms for taking time off.
"The triggers that drive workplace stress and burnout differ from employee to employee, so creating a space for early identification and response is important to help ease or change the situation," said Matthieu Imbert-Bouchard, managing director at Robert Half Singapore, who spoke with HRD.
Managers are "well positioned" to identify and act on their team's mental health concerns, he said.
Most employees will continue working from home amid the pandemic, making it difficult for managers to 'reach out'. But one way to get the conversation on mental health going is to speak out on professional platforms like LinkedIn where managers and employees are bound to listen and learn from each other, advises Lisa Finnegan, LinkedIn's senior HR director.
"This topic is at the heart of the surge in conversations on LinkedIn at the moment – which have increased 55% among connections from March 2019 to March 2020," Finnegan said.
"I've shared my own experiences with burnout and mental health on LinkedIn – both as a manager and employee – and encourage others to do the same to open up the conversation and help others going through the same thing to feel less alone," she said.