'This kind of scenario, with long-tenured employees at varying levels of management or status, is going to become more and more common': employment lawyer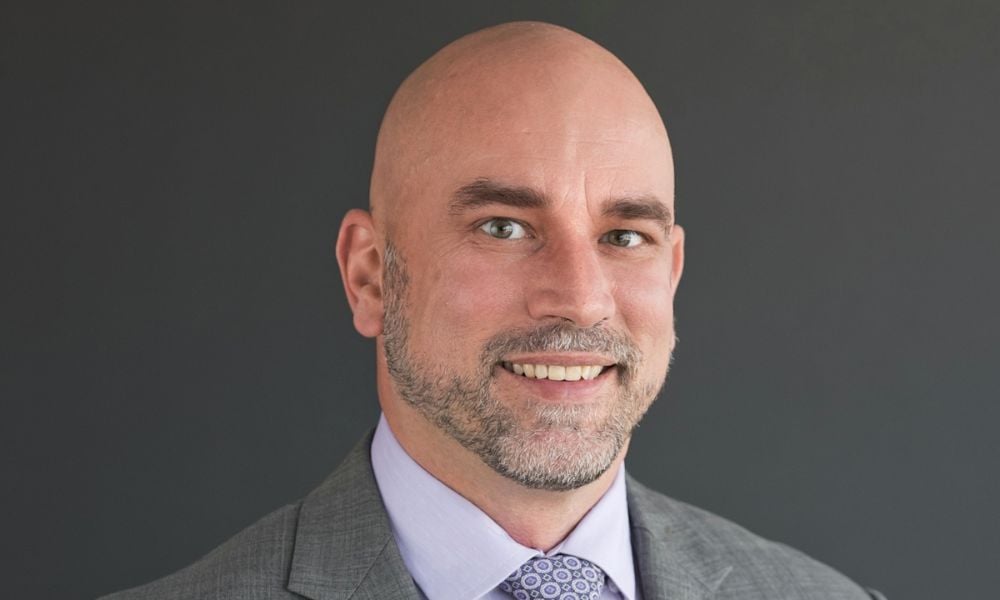 A recent Ontario Court of Appeal decision that upheld a 30-month compensation award to a wrongful dismissal claimant may be a sign of things to come. The employee, who worked at Avaya Canada Corporation as a professional engineer for 38.5 years, was just short of his 64th birthday when he was let go.
After termination settlement negotiation failed, the employee, John Lynch, sued the company for wrongful dismissal, seeking damages equal to 26 months of notice. The Ontario Superior Court judge awarded him 30 months of compensation instead, which Avaya attempted unsuccessfully to appeal.
As more boomers "age out" of the work force in the coming years, the largely long-tenured employees may pose a challenge for employers, said Kelsey Orth (pictured), partner at CCPartners, adding that if this recent decision is any indication, the courts will be on their side.
"With the current demographics of the working population, i.e., long-tenure boomers who are going to exit one way or another, and if companies are looking to exit them, then this kind of scenario with long-tenured employees at varying levels of management or status is going to become more and more common," he said.
Exceptional circumstances increasingly relevant in reasonable notice
Generally the "soft cap" for wrongful dismissal cases in Canada has been 24 hours, and while th cap has been exceeded before, it has only been in cases of specifically exceptional circumstances that are determined by criteria established by the 1960 Bardal v. The Globe & Mail Ltd. decision.
The Bardal approach employs a set of criteria to decide appropriate reasonable notice on a case-by-case basis, by assessing the "character of the employment, the length of service of the employee, the age of the employee, and the availability of similar employment."
The Superior Court judge concluded that Lynch's case did constitute exceptional circumstances, on the grounds that his job was "unique and specialized" and that his skills were specific to Avaya. Location was also a factor; although similar employment would be available in nearby cities, the judge stated, the 64-year-old had worked at the Belleville, Ontario facility for the entirety of his employment and had built his life there.
These particulars would not necessarily have constituted "exceptional circumstances" historically, Orth explained; meaning this decision effectively widened the interpretation of those criteria.
"We can expect that those types of exceptional circumstances, or the application of the assessment of exceptional circumstances, will become broader going forward," Orth said.
"You can foresee at some point down the road, exceptional circumstance doesn't apply … and there's no longer this idea of a cap, or at least the cap has moved, and we just continue to apply the Bardal factors to get to the right notice period."
Recommendations for HR when giving reasonable notice
One of Avaya's main claims for appeal was the judge's award being higher than Lynch's original claim amount of 24 months' compensation. The judge dismissed this appeal, as well as Avaya's other claim that Lynch did not mitigate his damages by adequately searching for other employment.
A main takeaway from this decision for HR professionals, Orth said, is that the formerly-accepted soft cap of 24 months is no longer assured. Assessing what might be reasonable notice for a particular employee is not cut-and-dry, as this decision showed.
Looking at each case individually is key, he said.
"With the long-term employees, even if you have good contract language now, the likelihood of a long-tenured employee being on an enforceable contract with termination language that will hold up is unlikely," Orth said. "So do your assessment of where your exposure is for those long-term employees and plan your workforce transitions as far in advance as you can, so you continue to get value out of those relationships, instead of having to just cut them off and pay for it for years to come."