Employer insists worker was afforded enough time but worker argues otherwise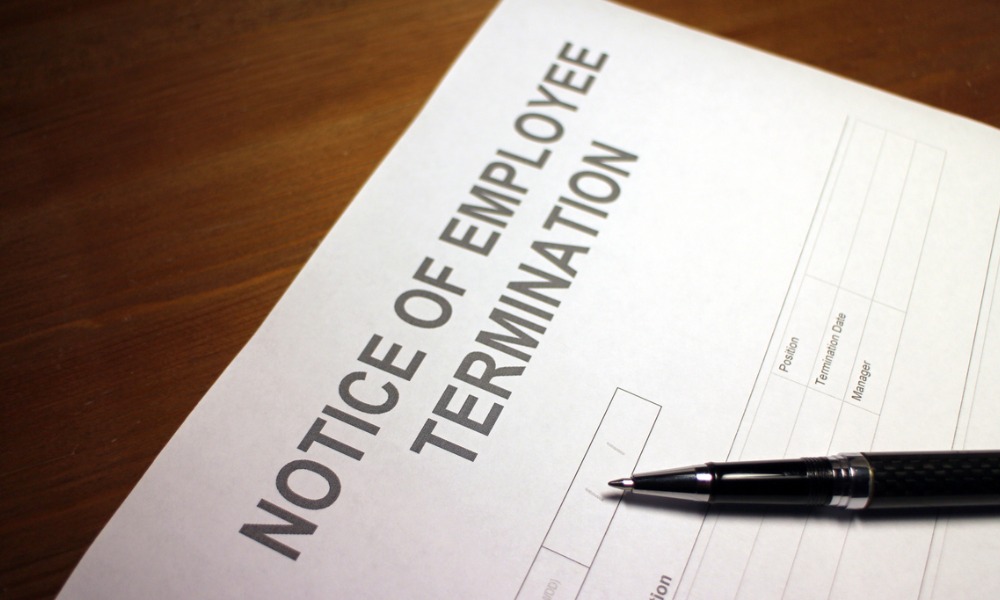 The Alberta Court of Justice recently dealt with a worker's claim that he had not been given adequate notice by his employer when he was dismissed. The worker was employed for almost ten years, and he alleged that his employment was terminated without cause on 28 April 2022.
Upon termination, he was paid $7,163.37, an amount determined pursuant to the Employment Standards Code (ESC).
The worker said he was not provided with adequate notice of termination of his employment pursuant to common law and implied terms of his employment contract.
Meanwhile, the employer said that the worker's legal entitlements were fully paid and satisfied in accordance with the terms of an employment agreement executed by the worker.
Dispute as to the period of notice
The court heard the parties' arguments. The worker submitted that he is entitled to 12 months of reasonable notice, but his employer argued that the period of reasonable notice is six months.
In determining which position was correct, the court had to consider several factors:
He was 33 years old at the date of termination;
He attended Lethbridge College and completed a two-year program to become a civil engineering technologist;
He was not trained as an engineer and did not perform engineering type duties;
His work consisted of preparing drawings and designs for municipal infrastructure projects;
He had no managerial or supervisory duties.
At the time of termination, he was working on an approved reduced schedule basis, and he wished to continue working on a reduced schedule.
Considering the worker's circumstances
"Of significance is [his] almost ten-year period of employment and that the company was his sole employer since attending Lethbridge College," the court said.
Also of significance is the restricted nature of his employment duties, categorized as a 'singular experience for a singular employer'," it added. After careful consideration, the court found that the worker is entitled to ten months' reasonable notice of termination of his employment.
Since the employer gave him less than what it found adequate, the court ordered the payment of damages to the worker.