Substance abuse is costing the Canadian economy billions every year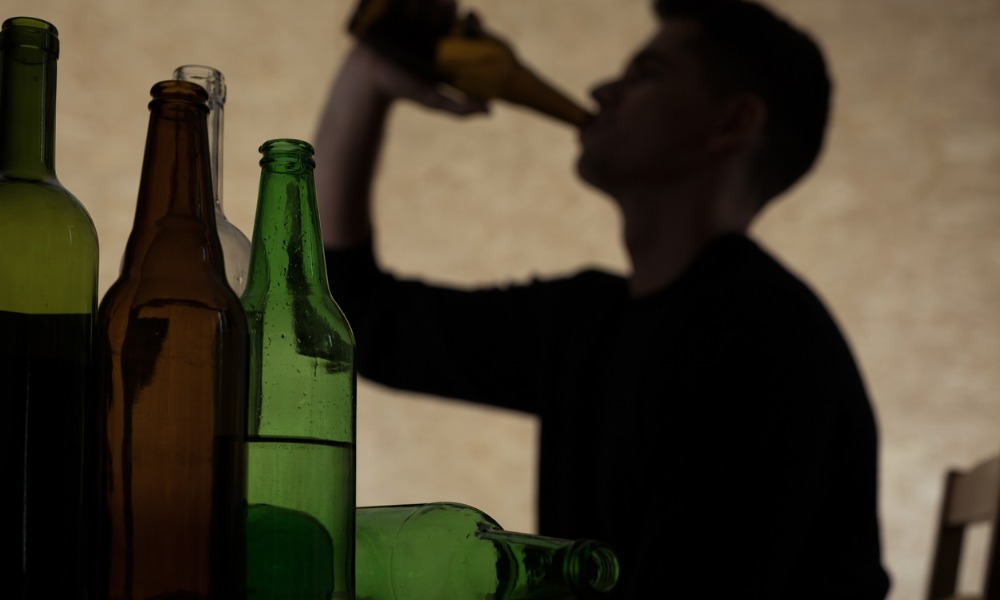 Substance abuse is on the rise across Canada, costing the economy $49.1 billion in 2020. Data released by the Canadian Centre on Substance Use and Addiction (CCSA) earlier this year estimated that lost productivity alone costs organizations $589 per person.
But what are employers' legal responsibilities when it comes to identifying and eradicating substance abuse in your organizations?
And, more importantly, how should HR act if they believe an employee is struggling with substance problems? Speaking to HRD, Michelle McKinnon, partner at employment law firm McMillan, says that employers need to act swiftly but sensitively with this particular issue.
"In most, if not all, Canadian provinces, substance abuse can be a mental disability that is protected under human rights legislation if that substance abuse has some level of permanence - as opposed to a person who's not addicted and uses a substance medicinally, socially or occasionally."
Employers have a legal obligation to accommodate disabilities in the workplace, including mental disabilities – but only up to the point of undue hardship. Essentially, this means an employer must consider reasonable ways in which an employee's daily duties can be adjusted to accommodate their situation.
But it's not a never-ending process – there is a cutoff point.
"The duty to accommodate is not unlimited," confirms McKinnon. "It ends if either the employee refuses to accept a reasonable accommodation or if accommodating the employee creates an undue hardship for the employer. For instance, the duty to accommodate doesn't require an employer to create a new position for that employee if they're not needed for the business."
A case in 2019 shed light on the complex nuances of linking the duty to accommodate with discipline, when a Canadian employer terminated an engineer, after it emerged the worker had "brought alcohol onto his train and had later consumed some of it during his tour of duty."
The worker took full responsibility for the incident – however, he also disclosed to his employer that he suffered from alcohol abuse. Despite the termination, the employee was reinstated after the arbitrators cited a failure in duty to accommodate.
Asking the right questions
It's about understanding the process involved – from disclosure to accommodation to potential discipline. And feigning ignorance simply won't cut it.
"An employer can't turn a blind eye to its duty to accommodate just because the employee didn't say anything," warns McKinnon. "If an employer notices signs that an employee might suffer from substance abuse, the employer has a duty to inquire to determine what is going on."
McKinnon uses the example of a high-performing employee that suddenly starts slipping. Say they turn up to work late, smelling of alcohol – it's then essential that the employer inquires as to the reasons why. You need to determine whether there's an underlying cause - such as alcohol abuse.
"In other words, the employer must ask questions to determine whether there is a duty to accommodate a disability," she says. "This area of the law becomes tricky when misconduct is involved. The question that then must be asked is whether the misconduct was caused by the substance abuse."
If there is any connection between the misconduct and the substance abuse, then the conduct would be considered "non-culpable," according to McKinnon.
"This means the employer cannot discipline the employee but must accommodate the employee's disability and the goal would be to prevent further misconduct. If the misconduct has no connection with the substance abuse, then it's considered culpable and the employee can be disciplined."
However, as McKinnon says, it's often very difficult to assess whether conduct is culpable or non-culpable - and medical information is often needed to make that assessment.
Substance testing and safety
According to the Occupational Health and Safety Legislation, employers are legally bound to ensure a drug-free workplace. Drug testing, however, continues to be a contentious issue in organizations – and sectors have varying rules. Random drug testing may be permissible in safety-sensitive industries, however the legalization of marijuana presented its own unique set of challenges for employers.
In a previous interview, Elizabeth Traynor, partner at Siskinds' Labour and Employment Group, told HRD that cannabis and alcohol should be treated in the same way from an occupational health and safety perspective.