Did your organization make the list?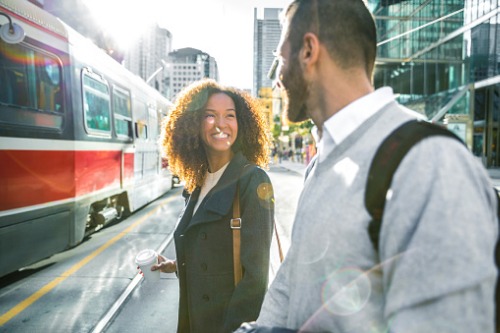 When it comes to employee satisfaction, one characteristic that normally tops the list is the joy of having an inclusive, open and transparent workplace.
Indeed, the international jobsite, has now debuted their 25 Top-Rated Workplaces in Canada, based on hundreds of thousands of company reviews.
After analysing over 600,000 employee reviews, Indeed looked at work-life balance, employee experience, pay, benefits, job security, management and overall company culture – each of which was scored and ranked to create the exclusive list.
"With such a tight labour market and a low unemployment rate, there is a lot of competition in recruiting today. In order to stand out to job seekers, companies are continuing to evolve their overall employee experience in the hopes of attracting and retaining top talent for their open positions," added Jodi Kasten, managing director at Indeed Canada.
"The 25 organizations on our list are considered among the best places to work and have worked hard to listen to the specific needs of their employees to provide an outstanding experience through strategic and thoughtful workplace programs."
The top-rated workplaces in Canada are;
1. Fairmont Hotels & Resorts
2. Ledcor
3. American Express
4. Suncor
5. TD Bank
6. RBC
7. Husky Energy
8. H&R Block
9. Ericsson
10. Desjardins
11. Sun Life Financial
12. CIBC
18. Accenture
19. Citi
20. BMO Financial Group
21. Fiat Chrysler Automobiles
22. Intact
23. PepsiCo
24. Shaw Communications
25. IBM
The top spot went to luxury hotel chain Fairmont. Established in San Francisco in 1907, the business has since expanded to include 70 hotels. According to reviews, Fairmont's company culture is stated as one of the best around by well-pleased employees – in addition to great compensation and inclusive benefits.
One reviewer stated: "Every employee is treated with respect. This company has an incomparable way of doing things, not just for the guests but for its workers. Benefits, growth opportunities, job stability, lunch, training… everything you could ever expect from a serious and respectable company, Fairmont has it all."