DEI, wellbeing, different work models all important for companies to thrive, says Mercer expert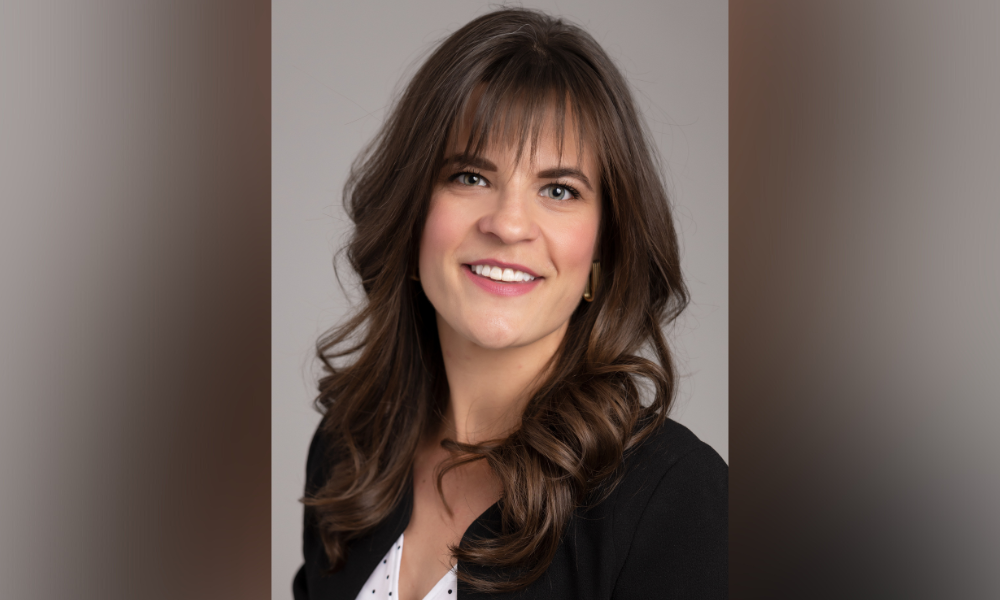 Three months into 2023 and employers have already had a lot of head scratching to do.
The economic climate, the Great Resignation, the talent shortage and others have truly challenged companies. But it's not too late to turn things around.
"2023 will be a defining year as ambitious transformation plans and persistent challenges come face-to-face with new realities," says Mercer in its report titled Global Talent Trends 2023 highlights What's top of mind for HR Leaders in Canada. "HR will need to maintain energy and momentum to ready itself and the business for what lies ahead."
Since the early 2020s, companies have really been operating in this crisis mode. And now the challenge is to remain relevant beyond that crisis, said Nicole Zschach, an associate with Mercer Canada, in talking with HRD. She shared some important points that companies should focus on to find success this year.
Diversity, equity, inclusion
Putting a premium on diversity, equity and inclusion (DEI) efforts tops Mercer's list of things that are most critical for success in Canada in 2023.
Currently, 38% of organizations say they take action to ensure their workforce profile reflects the markets in which they operate, and 46% plan to do so by 2030.
About a third are also training managers on how to build inclusive and equitable team arrangements (37%) and ensuring responsibility for DEI at the individual/team level, not just at a business unit or enterprise level (34%).
"Employees want to work for organizations that are relatable," said Zschach. "They want them to stand for those developments within DEI and sustainability. So we are seeing these developments over the years, and it will just continue to develop as we move through the years."
Where once diversity was seen as a "nice to have", it's not a verified strategic necessity, according to a previous report.
Company culture, different work models
Eighty-six percent of companies are taking steps to maximize workforce energy this year, with 32% helping individuals to set boundaries and manage their energy, according to Mercer's report.
Over seven in 10 (72%) of companies are building a culture where people feel comfortable bringing their authentic self to work. Also, over a quarter are setting new work guidelines to improve collaboration effectiveness (27%) and increasing transparency on which jobs suit different work/flex arrangements (26%).
"In that attempt for companies to be more relatable, companies are starting to embrace different work models, and treating more of those current and future employees as potential partners. This is definitely something that is top of mind in companies as we move in through 2023," said Zschach.
But in order for companies to be successful in embracing this shift, they need to continue to consider issues such as transparency and equity around the different work arrangements for different types of employees, she explained.
"Employers need to set work guidelines. Employees would like the flexibility, but they also need to understand what those work guidelines are. And employers have to start considering what that collaboration is going to look like as we move, as we shift to a new work model."
More global knowledge employees are expected to be under hybrid work arrangements by the end of the year, according to Gartner.
Impacting total wellbeing
While 100% of companies currently provide some support for employees' mental health, only 50% provide crisis management resources following a traumatic event, according to Mercer's survey of 76 organizations conducted in October 2022.
Now, 94% are focusing on how their benefits offerings can better support employee attraction, retention and engagement this year. Neary half 47% are redesigning work with well-being in mind (such as realistic workloads, no-meeting days, reduced complexity, positive work environment).
"During the pandemic, health was definitely at the forefront and companies are definitely starting to step up. And this has resulted in a shift in organizations focusing more on delivering that varied and valued benefit package to their employees, and fostering that caring culture," said Zschach. "However, only 40% of organizations actually have plans to expand benefits to support all segments within their workforce. So there is definitely still a ways to go for a lot of companies."
Overall, only 38 per cent of HR professionals believe they effectively supported employees with mental health challenges in 2022, found a prevoius survey from the Society for Human Resource Management (SHRM).
Skills, training
Companies should be building for employability to meet current and future skill needs, and some are already doing that, according to the Mercer report.
In fact, 47% of companies understand their talent development needs, and 72% nudge employees for learning opportunities based on their job/skill aspirations.
However, just 24% have built learning pathways mapped to jobs/skills, just 13% have an internal talent marketplace to facilitate talent sharing and only 11% have effective up/reskilling programs to prepare talent to move into new areas.
"This has been a top priority for HR leaders in Canada. But given that it has also been identified as a difficult area for organizations and HR to make progress on, we are seeing clients engaging in more conversations to understand when they should be developing their talent from within to safeguard the future employability of their people," said Zschach.
"But at what point should they be buying talent to ensure their own sustainability? Organizations are starting to take a first step to understand what skills they have in the workforce."