'I don't need to have better business outcomes... I want my people to reap the benefits themselves'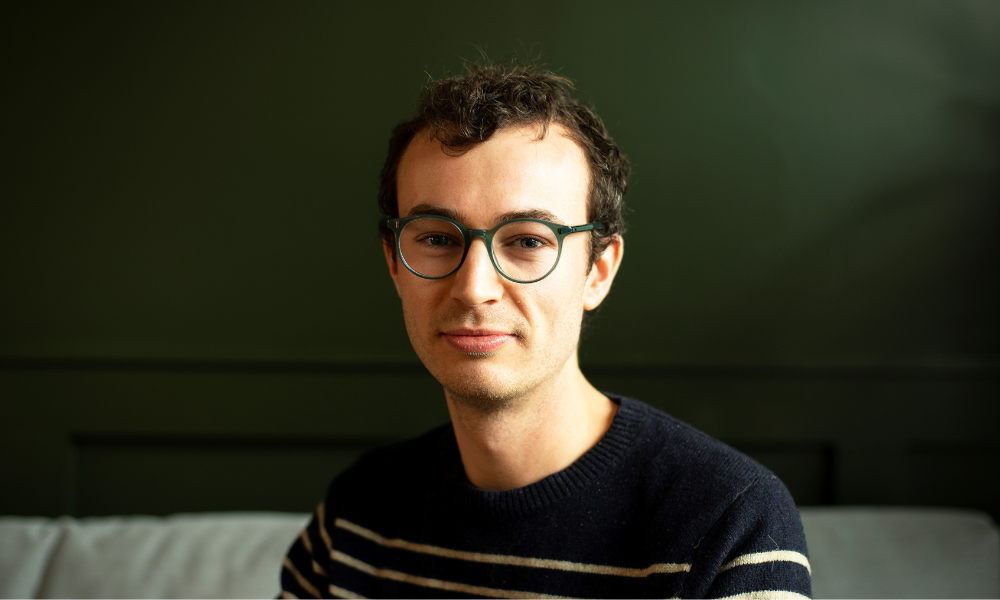 Wave goodbye to the four-day week – there's a new model in town.
The nine-day fortnight is taking workplaces by storm, with leaders lauding the new model as a happy medium between burnout and excessive time off.
Speaking to HRD, Sam Franklin, CEO of job search platform Otta, revealed he's trialing the nine-day fortnight as a means of rewarding his people without breaking the bank.
"We asked our team what was the one thing they really wanted more of," says Franklin. "And the resounding answer was flexibility. This idea of the nine-day fortnight was a way of giving everyone a perk without having to spend a lot more on salaries.
"We're a rapidly growing company – in the last couple of years we've gone from three people in my bedroom to a burgeoning business. I believe that ambition plays a huge role in everything we do – and that includes dabbling in new ways of working."
It's a nice segue, Franklin tells HRD, to trial the nine-day fortnight without jumping straight into the more drastic four-day week. And, for a growing company, it's a great way of building brand too.
"Since we've adopted the new model, we've seen a rise in job applications and general interest in Otta," he says. "I've also had a lot of HR leaders reach out to me asking to know more about the nine-day model. And in our employee base, there's been a lot of excitement around it – because, after all, we're not just building innovative products for jobseekers, we're also being innovative in how we work."
Will the nine-day fortnight outgrow the four-day week?
While the nine-day fortnight is younger than the four-day week, it's by no means a new initiative. Data from CIPD found an uptick in its implementation – with the health and social work sector the most likely to adopt the model, followed by public admin and the manufacturing industry.
And while only 0.4% of organizations are currently working to the nine-day model, it's slowly gaining popularity thanks to its flexible and cost-effective nature. Something that can't go amiss in the current economic climate.
Workplace think tank Corporate Rebels recently penned an editorial on how they rolled out a nine-day fortnight with seemingly great success. Writing on their blog, company co-founder Pim de Morree revealed that they saw an improvement in "wellness and happiness", as well as a rise in job applications.
And, for Franklin, he's hoping this new way of working will have a similar effect – for himself as well as his people.
"We've opted to give all employees every second Friday off," he tells HRD. "We thought about giving employees a choice on what day they wanted off, but by having the office totally closed on one designated day, it really allowed people to come together outside of the office if they want.
"And that includes myself – there's no point rolling out a new mode of working if the CEO isn't seen to be adhering to it to. That was super important for the executive team – to lead by example in this."
Measuring the metrics on a nine-day fortnight
Implementing new ways of working is one thing – measuring their effectiveness is something else entirely. Franklin tells HRD that they've taken the employee survey route, looking at whether productivity is still being maintained and the business still performed in the same way.
However, he tells HRD, it's not easy to quantify.
"The way I've been describing it to the team is the success for me will be if we have exactly the same outcomes but we all enjoy that benefit," says Franklin. "We want people to feel less stress, higher morale, increased loyalty – I don't need to have better business outcomes because of the nine-day fortnight. I want my people to reap the benefits themselves – personally and professionally. They're the real outcomes I'll be measuring."
According to the Human Capital Management Institute, companies that invest just $1 per employee into wellbeing initiatives outperformed their competitors and experienced a 11.7% productivity gain.
When implementing a nine-day week, it's important to keep in mind that there's no "one-size-fits-all" approach – you have to fundamentally go with what suits you people and your strategy. However, as Franklin and the studies suggest, it all begins with consulting your employees first – ask them what they'd like to see, and then go from there.