Live it or hate it, the four day week is making waves across the industry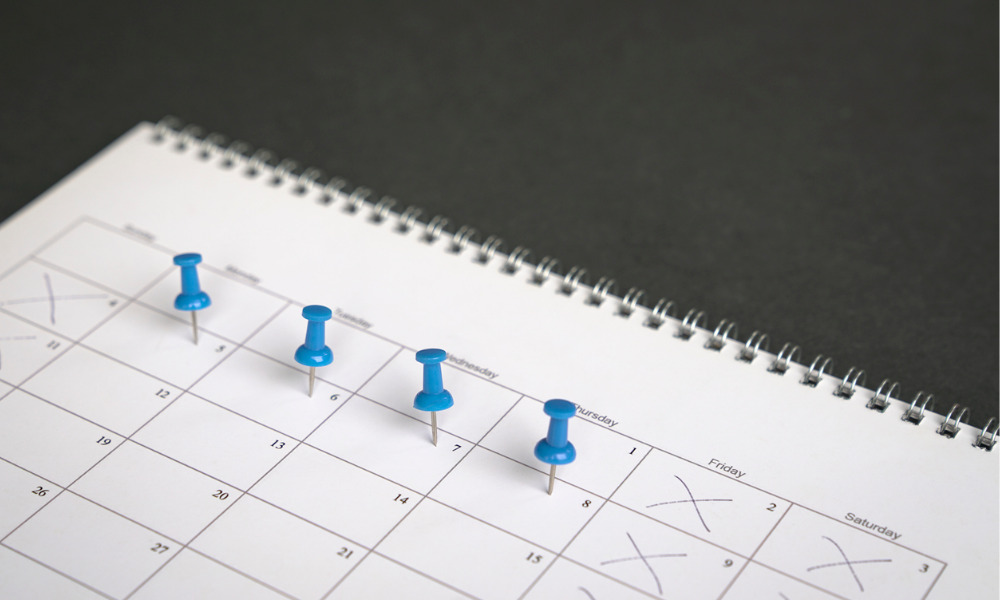 Job vacancies for four-day week roles have skyrocketed by 90% over the past few months, as more and more companies consider implementing the shorter schedule. Data found by CV-Library shed light on a prevalence towards the four-day week, with employers grappling with ever more creative ways to stem to talent shortage.
"We are seeing a huge increase in the number of four-day week jobs being posted," added Lee Biggins, founder of CV-Library added. "A year ago, these types of jobs were negligible. A lot has changed in both the economy and the job market over the last 12 months and employers are having to seek new ways of attracting new staff, over and above competitive pay and a pension."
There's nothing more divisive right now in HR circles as the four day week. Supports laud its commitment to work-life balance whilst critics say it's a 'gimmick' that won't really help solve the productivity puzzle. Speaking to HRD, Alicia Garcia, chief culture officer at software giant MasterControl, revealed she really isn't a fan – suggesting that it isn't flexible enough.
"The four-day workweek will fail," she told HRD. "At least for the modern-day worker who's been really clear about requesting the flexibility to work hard and be successful in their personal lives. You can't always get doctor appointments, school performances and that meditation class you've desperately needed on the same day each week."
But even if employers aren't a fan, employees seemingly are. In the current Great Resignation, employees are seeking flexibility and remote set ups – something that the four-day week panders to. At the end of the day, for HR, it's a question of choices. Would you rather struggle to source the talent you need and cling on to a five day week? Or would you make changes in order to remain competitive in the market?
"Time will tell if this draws in jobseekers, and we'll be keeping a close eye on application numbers," added Biggins. "It's also crucial to see the results of the trials in place and if a four-day working week is viable and sustainable for businesses and not just a short-term solution to attract and retain top talent."