Skilled workers with or without job offers can come to Canada under updated Economic Mobility Pathways Pilot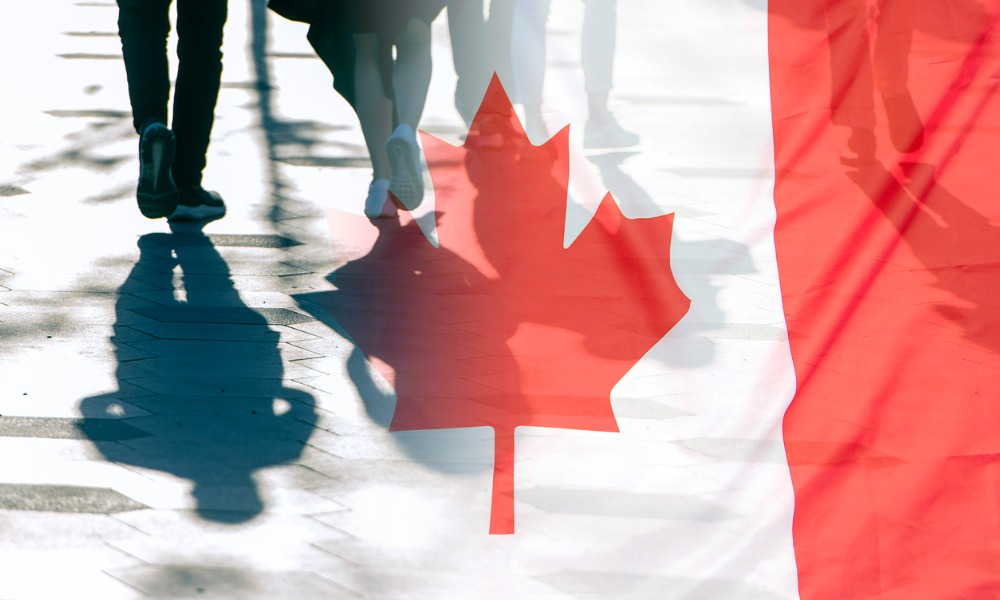 The federal government is making more talent available to Canadian employers through two new immigration streams under the Economic Mobility Pathways Pilot (EMPP).
"Helping employers access a new global talent pool is another way we are using our immigration system to address ongoing labour shortages," said Sean Fraser, minister of immigration, refugees and citizenship.
"Finding these skilled workers among people who happen to be displaced abroad and lack a durable solution is a made-­in­-Canada solution that we are promoting globally. Canada will continue to develop and scale up these types of innovative measures that allow us to welcome more vulnerable people, while helping businesses find the skilled workforce they need to grow."
Job offer stream
The EMPP Federal Skills Job Offer Stream is open to refugees and displaced persons who have a job offer that is:
full time (at least 30 hours of work over a period of one week)
non-seasonal
from a Canadian employer
for a job listed in training, education, experience and responsibilities (TEER) Categories 0, 1, 2, 3, 4 or 5 of the National Occupation Classification
Through this stream, employers can hire qualified candidates to fill a wide range of in-demand jobs, including:
nurse aides
personal support workers
long-term care aides
software engineers
web designers
mechanical and electrical engineers and technicians
logistics and warehouse workers
tourism and hospitality workers
truck and delivery service drivers
No job offer stream
The no job offer stream recognizes that certain candidates have skills that are in high enough demand that they will find work after they arrive in Canada.
This is open to those have work experience that:
equals at least one year of full-time, paid work experience (1,560 hours), or an equal amount in part-time work
was gained over the last three years before the date of application
is in TEER category 0, 1, 2 or 3 of the National Occupational Classification
does not include any period where you were self-employed
Previously, Ottawa created a new federal pathway under the EMPP.The government also opened a new open work permit for spousal and family class applicants.
Welcome news for employers
Several stakeholders welcomed the changes to the EMPP.
"Walmart Canada welcomes this expanded government program and applauds the creation of further economic opportunities for new Canadians," said Patricio Dallan, senior vice president of supply chain, Walmart Canada.
"Programs like EMPP are important in breaking down barriers to employment for newcomers and helping them find their footing in their new country. As one of Canada's most diverse and inclusive companies, we look forward to providing even more newcomers with fulfilling, long-term employment opportunities with Walmart Canada through this collaboration with the Government of Canada."
The changes make "significant headway in aligning immigration policy with labour force needs to the benefit of both refugees and Canadian businesses," said Susie Grynol, president and CEO, Hotel Association of Canada.
"The inclusion of TEER 4 and 5 occupations in the Economic Mobility Pathways Pilot will help hotels fill in-demand, year-round positions like housekeepers, while providing meaningful employment and stability to refugees. We are grateful to the Government of Canada for partnering with our industry to find innovative solutions to our labour crisis that work for everyone."
The long-term care sector is one of those that will benefit from the opening of new EMPP streams, said Jodi Hall, CEO, Canadian Association of Long-Term Care.
"Long-term care homes desperately need talent, and there are capable workers around the world who are ready to provide excellent care. It's critical we open up the immigration pathways for them. By long-term care focusing on the EMPP and other new immigration opportunities, we are taking concrete steps to improve the care older Canadians will receive coast to coast."
In December 2022, Ottawa enhanced the EMPP to bring 2,000 skilled workers into the country and fill jobs in health care, skilled trades and information technology.