Government promises most immigration applications to be processed within 30 days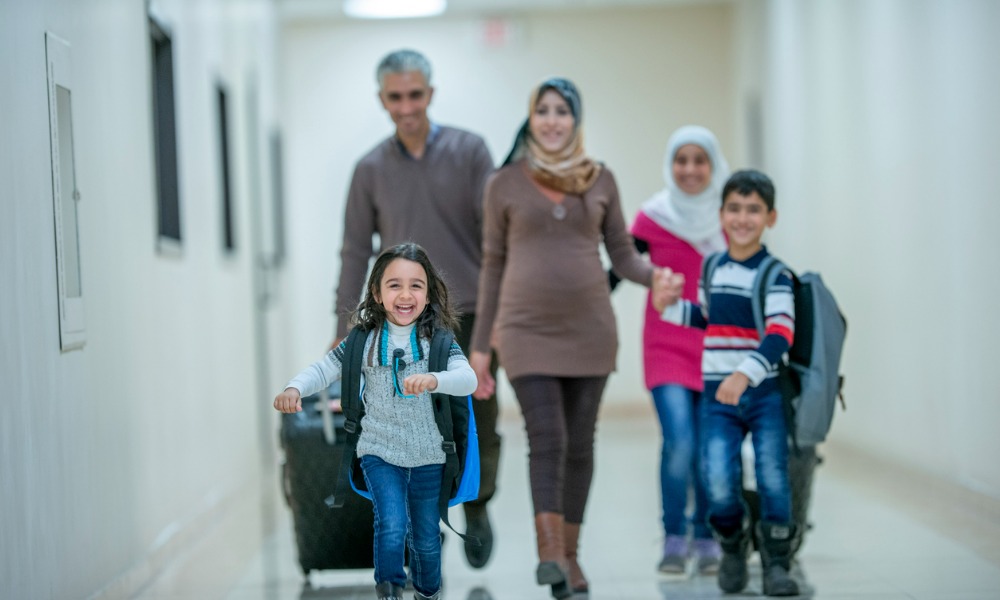 In hoping to solve Canada's labour shortage, the federal government is reuniting immigrant workers with their loved ones under a new measure.
Ottawa is providing a new open work permit for spousal and family class applicants.
The open work permits are available for spousal applicants and their dependent children who reside with their sponsor in Canada and have temporary resident status. Spouses, partners and dependants can now apply for and receive an open work permit as soon as they submit a complete permanent residence application under the spouse or common-law partner in Canada class (SPCLC) or other family class programs.
"Family reunification through immigration is not only a matter of compassion; it is a fundamental pillar of Canadian society," said Sean Fraser, minister of immigration, refugees and citizenship. "Today's announcement is a mandate commitment to help build inclusive and resilient communities. We are supporting Canadians and newcomers by reuniting families faster, and also allowing them to work and support themselves more quickly once they're here. By doing so, Canada is helping newcomers achieve their true potential, while also strengthening Canada's economy and social fabric."
The government is also allowing spousal applicants – along with other open work permit holders – whose open work permits expire between Aug. 1 and the end of 2023 to extend their work permits for an additional 18 months.
In March, Ottawa gave a two-year extension to the temporary rule allowing visitors to apply for a work permit and then work even if they are already in Canada.
Faster processing times
Ottawa is also providing new and dedicated processing tools and faster processing time for spousal temporary resident visa (TRV) applicants.
Going forward, most of these applications will be processed within 30 days, and applicants will benefit from processing measures specific to their circumstances as spouses and dependants.
Many applications have already been processed using these new tools, and Ottawa has seen an approval rate of 93% within this cohort of applicants, the government said.
Since July 2022, new spousal sponsorship applicants can expect their applications to be processed within the service standard of 12 months (for 80% of cases, for non-Quebec applications).
Last year, the federal government finalized more than 5.2 million applications across multiple lines of business. Canada issued more than 1,075,000 work permits and work permit extensions in 2022.
In March this year, Ottawa announced it is creating a new federal pathway under the Economic Mobility Pathways Pilot (EMPP) to welcome immigrants who can work in Canada as nurse aides, personal support workers and long-term care aides, among others.
'Clarification urgently needed'
The government ensuring family reunification through immigration program is "exciting news," according to consulting agency Alma Armada & Company via Facebook.
However, the new policy is "missing important parts" and "clarification is urgently needed" on these, said Samusideen Kazeem, member of the Canadian Association Of Professional Immigration Consultants (CAPIC), via Twitter.
The first issue is on the open work permit opportunity for the family class (Outland Spouse Sponsorship application).
"Can they apply for open work permit from outside of Canada now? Must they wait for [Acknowledgment of Receipt] (AOR) before applying?" he said."
Issue number two concerns spouses of International students.
He asked: "Will the spouse of an international student in Canada with [a one year] program benefit" from the 18 months open work permit public policy?