Boost in number of skilled individuals expected to fill labour shortages in high-demand sectors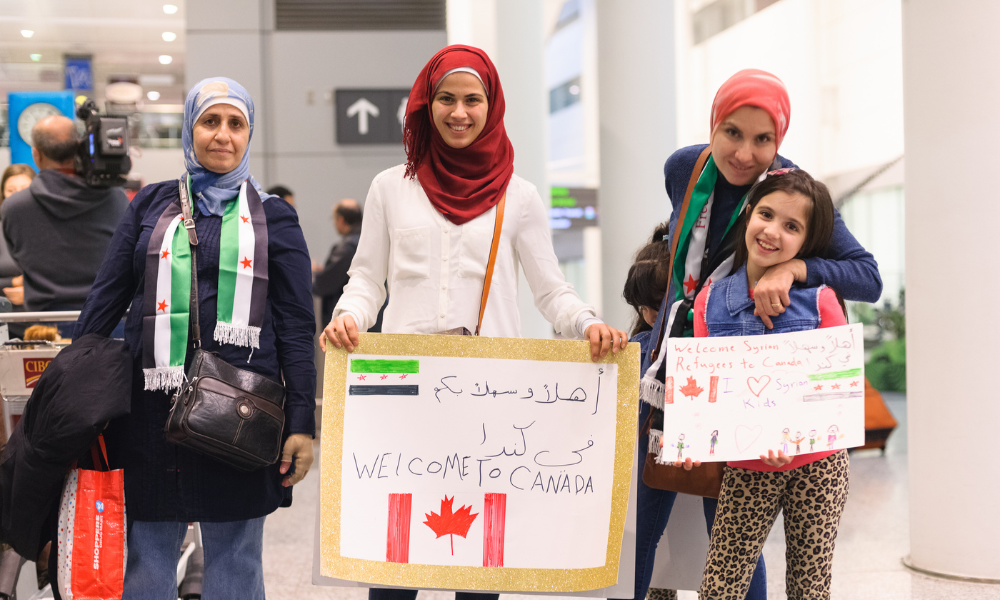 Employers in high-demand sectors should appreciate changes from Ottawa expanding a refugee resettlement and economic immigration pilot program.
Canada is enhancing the Economic Mobility Pathways Pilot (EMPP) to bring 2,000 skilled workers into the country and fill jobs in health care, skilled trades and information technology.
"Resettlement provides refugees with the opportunity to live in safety and rebuild their lives, but it shouldn't mean their career experience gets overlooked in the process," said Sean Fraser, minister of immigration, refugees and citizenship.
"Through this groundbreaking program, our government is highlighting skilled refugees' professional achievements by allowing them to continue their career in Canada, while giving employers access to a pool of global talent. Several employers, such as Glen Haven Manor, have pioneered and championed this program from its inception, and I look forward to others across the country following their lead."
The federal government launched the launched the EMPP in 2018. Through the program, partner organizations help skilled refugees overseas connect with employers who need to fill critical labour shortages in occupations like nurse aides and personal support workers, chefs and cooks, and skilled tradespeople. Once candidates receive a job offer, they can apply to immigrate to Canada through existing economic programs.
Phase 2 of the program is now underway. During this phase of the pilot, Immigration, Refugees and Citizenship Canada (IRCC) is aiming to settle up to 500 refugees and their families.
This is good news for Canadian companies as employee turnover is becoming an increasingly costly problem that continues to plague employers, according to a survey commissioned by Express Employment Professionals.
Direct referrals
Canada is also now allowing partner organizations – including Talent Beyond Boundaries, TalentLift and Jumpstart Refugee Talent – to directly refer and support candidates. The government is providing partner organizations with the training they need to do this effectively.
Ottawa is also providing $6.2 million to support six projects by EMPP partner organizations. These projects will build the capacity of these organizations in key areas, including identifying qualified candidates overseas, and supporting candidates and employers throughout the interview, hiring and immigration processes. Funding will also support the work of a partner organization that helps EMPP newcomers with affordable microloans.
"Refugees have skills and talents that are desperately needed in the Canadian labour market—from personal care workers to skilled tradespeople to software engineers," said Lara Dyer, Canada director, Talent Beyond Boundaries. "Talent Beyond Boundaries will continue working hard with our government and other partners to make it easier for skilled refugees to apply and faster for Canadian employers to hire, ultimately increasing the number of refugees relocating to Canada overall."
Refugee numbers
Canada resettled more refugees than any other country in the world that year, with over 20,400 refugees finding a permanent, safe home, according to the Global Trends Report 2021 from the United Nations Refugee Agency. As of October 2022, Canada has already welcomed over 100 skilled refugees and their family members under the EMPP.
Recently, the federal government launched the 2023 International Experience Canada (IEC) Program, with a 20-per-cent increase in the number of applicants who can apply.