Influx of new talent means HR should know legalities, best practices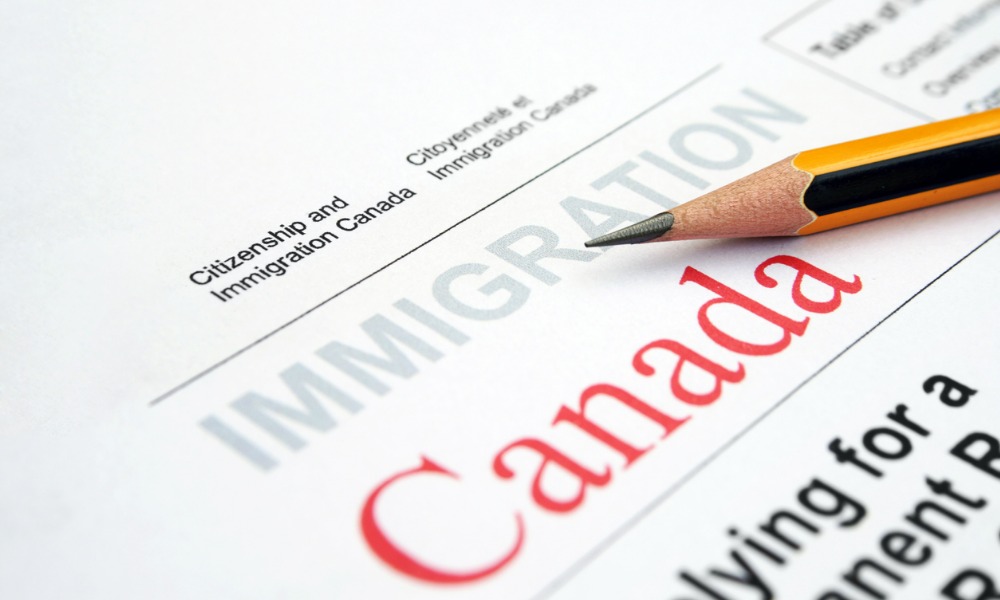 Canada's general population grew by over one million people in 2022 – increasing from 38,516,138 to 39,566,248 – down in no small part to a boom in immigration figures. Data released this month from Statistics Canada found the rise in the number of permanent and temporary immigrants has helped fuel the boom.
The government's attempts to plug the ongoing labor and talent gap has led to immigration reforms in many provinces, culminating in an annual population growth of 2.7% - the highest since the post-war baby boom of 1957.
For employers, this influx of new talent can't come soon enough. Speaking to Pedro Antunes, chief economist at the Conference Board of Canada, he tells HRD that this effort is all about restoring the economy and the labor force to pre-pandemic levels.
"Our economy is rebuilding the stock of non-permanent residents that we lost during the pandemic," he tells HRD. "That's temporary foreign workers and international students. The other number that's really adding to the non-permanent residents is the refugees - from Ukraine, from Hong Kong and from Afghanistan."
But what exactly does this mean for the labour market? Well, according to Antunes, the paperwork might be lagging but moves are being made – even in the super competitive talent market.
"Canada's labour market is very tight," he says. "We have an unemployment rate that's skirting around the five percent range – and for Canada that's very, very low. And while the number of job vacancies is coming down it's still high. This influx of new talent has allowed employers to find the skilled workers they need."
Hiring foreign workers
The influx of new talent into Canada means that interest in hiring foreign workers has peaked. For employers, the first step in hiring a foreign worker is looking at the legalities that come with the process. Speaking to HRD, Michelle McKinnon, partner at McMillan in Vancouver, says this all begins with getting your paperwork in line.
"Provide them with a written employment contract," she tells HRD. "Make sure it is signed before the employee starts working. On the first day, go through the employment contract with the employee and make sure they understand their rights and obligations, especially provisions that are Canada-specific. Before the employee starts working, provide them with their work schedule for at least the first week so that the employee knows what to expect."
Following this, employers should offer up comprehensive orientation and training over a week or two which needs to include:
Information about the employee's rights in Canada.
Company policies and procedures.
Meetings with immediate supervisor and team members.
Meetings with support functions, such as human resources and payroll.
Community resources, services, and facilities (like using public transit).
Applying for medical coverage and getting a driver's license.
"Prepare the employee's team prior to the employee's arrival," continued McKinnon. "Provide information about the employee's background and home country and any cultural differences to expect. Provide resources to help foreign employees settle into the community, such as maps and brochures of local churches, libraries and points of interest. Provide resources to help them find suitable accommodation, transportation, banking and schools. Offer language training to employees as needed. Train managers on identifying cultural differences and how to support foreign employees with assimilating to Canadian culture – and check in with foreign employees on a regular basis."
Integrating new arrivals into your culture
Once all the legalities are in order, HR leaders need to focus on the human side of integration. Onboarding a new hire from a foreign country isn't the same as local hire – but the essentials are basically the same. Namely, leading the process with compassion, empathy and communication.
"It's important to remember that foreign workers may not have familiarity with local recruitment and selection practices," says Dr Melanie Peacock, associate professor of HR at Mount Royal. "Therefore, it's important to inform them what to expect during an interview. For example, who will be meeting with them, what kinds of questions they can expect, the dress code for the interview and the length of the interview.
Dr Peacock suggests that this is actually good information to share with all candidates.
"Asking previous hires who were foreign workers what advice they would give to people and what they wish they had known when starting in a new role and new country will help a company develop a best practices guide or tip sheet.
"As some examples, I've learned that foreign workers value having a resource giving them information on banking standards and services, accessing local transportation and recommended local restaurants. Helping others integrate into a new community and/or country is a critical part of helping them integrate into their new roles."