Partnership with Ontario organization 'sets a national example'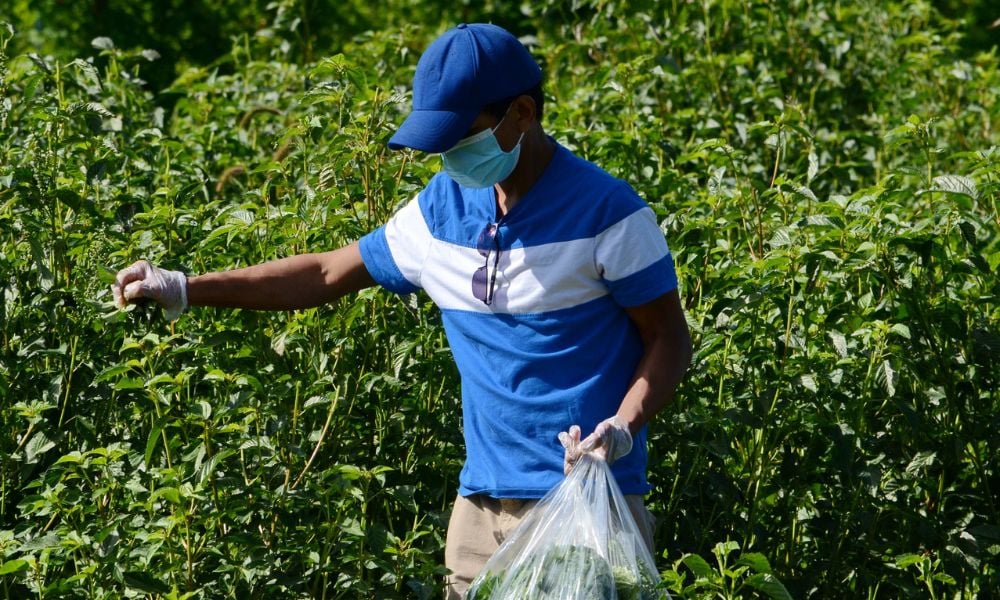 A non-profit organization in southwest Ontario will be receiving over $3.6 million in funding from the Canadian government to boost support temporary migrant workers.
WorkForce WindsorEssex will allocate the money to support over 8,000 temporary foreign workers in Windsor-Essex, Chatham-Kent, and Sarnia-Lambton.
The funding will help support the partners that work with and support migrant workers through community activities, according to Michelle Suchiu, Vice-President of Strategic Partnerships, Workforce WindsorEssex.
"In turn, migrant workers will benefit from increased access to services, information, emergency supports, and community events through these networks of grass roots and community organizations," she said.
The partnership will also "set a national example," said Irek Kusmierczyk, Parliamentary Secretary to the Minister of Employment, Workforce Development and Disability Inclusion and MP for Windsor-Tecumseh.
"Through this partnership with Workforce WindsorEssex, we have an opportunity to set a national example ensuring migrant workers know their rights in Canada, and that they are safe, supported, and protected while here," Kusmierczyk said.
Canada has been attracting many migrant workers as of late to resolve the talent crunch raised by many provinces and territories. In Ontario, the government recently invested an additional $15.1 million to help more skilled immigrants get into vacant jobs and become permanents in the province.
Migrant Worker Support Programme
WorkForce Essex is one of the several projects that will receive funding through the Migrant Worker Support Programme, a government initiative aimed at helping temporary foreign workers learn about and exercise their rights.
"It is vital that migrant workers are kept safe, adequately supported, and know their rights when they come to work in Canada. Our government will continue to protect our most vulnerable and isolated workers, ensuring their health, safety, and quality of life are protected while supporting our economy," said Employment Minister Carla Qualtrough in a media release.
Canada's Budget 2021 committed $49.5 million over three years to implement the programme, which aims to:
help migrant workers understand and become aware of their rights and responsibilities in Canada, through educational activities and materials
empower migrant workers to exercise their rights, by providing or helping them access services available to them
promote the inclusion of migrant workers through social, cultural, and recreational events
support migrant workers during emergency situations
foster new partnerships or leverage existing networks to support migrant workers; and
help develop coordinated approaches among community organizations and improve their capacity to provide resources and services directly to migrant workers.